NBC Insider Exclusive
Create a free profile to get unlimited access to exclusive show news, updates, and more!
Sign Up For Free to View
Which The Office Star Turned Down SNL "Dream" Job to Stay on NBC Sitcom?
"I think the course of my career would have gone really differently had I left The Office and done that instead," the star said.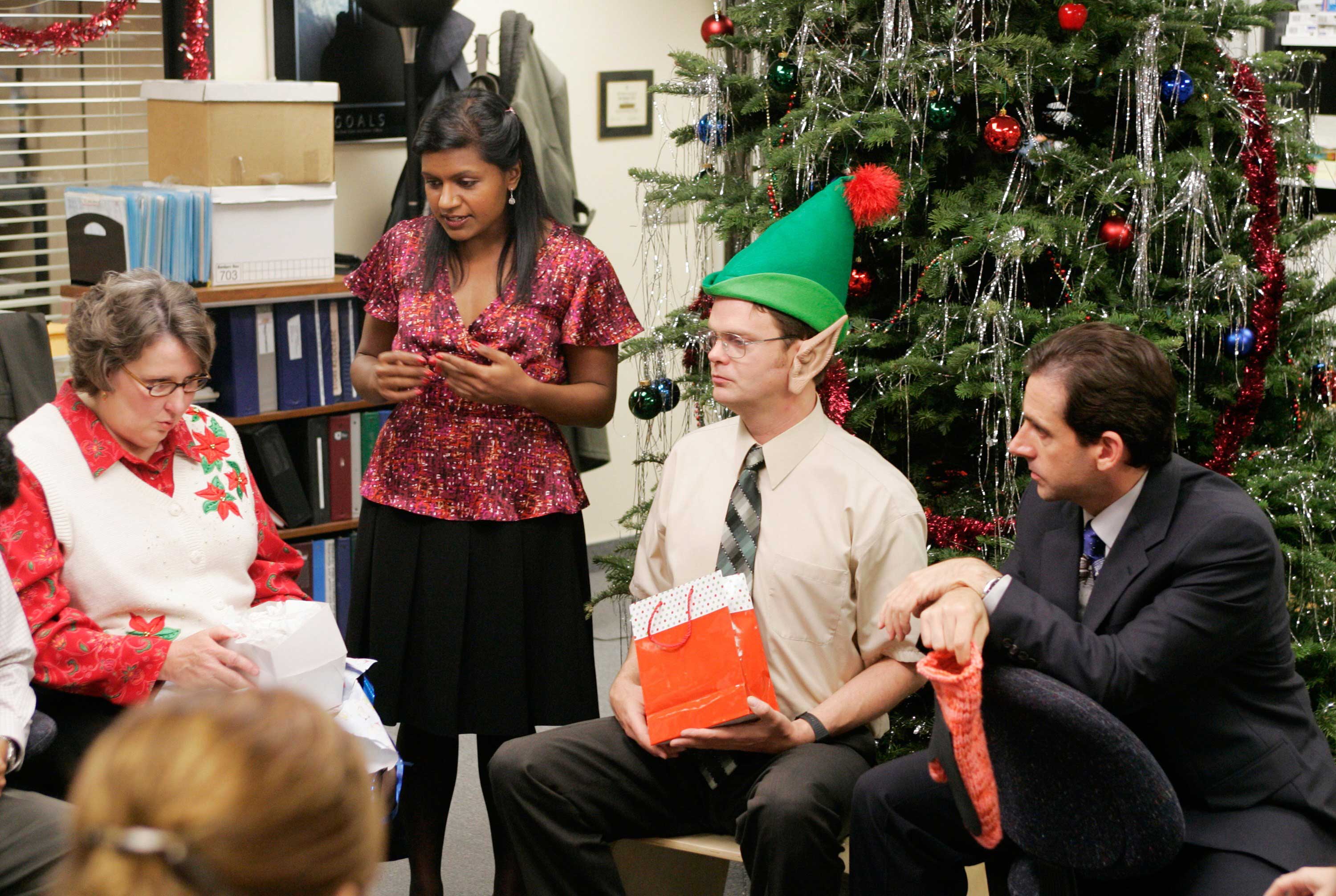 Saturday Night Live has served as a launch pad for the careers of young comedians and actors for decades. But The Office, now streaming on Peacock, was no slouch either when it came to catapulting its cast to fame.
To name just a couple of success stories from the series that ran from 2005 to 2013 on NBC, Steve Carell went on to star in The 40-Year-Old Virgin, Little Miss Sunshine, and to voice Gru in several Despicable Me films, while John Krasinski's breakthrough casting in the show led to roles in films like License to Wed and Leatherheads, as well as A Quiet Place, which he also co-wrote and directed.
RELATED: Where to Watch NBC's The Office
There was also one star on the mockumentary sitcom in particular who was given a shot at her dream job while working on The Office, but this cast member decided to turn it down to continue her run on the hit comedy.
Which The Office star turned down their SNL "dream" job to stay on the sitcom?
Mindy Kaling — who starred as Kelly Kapoor on The Office, and also served as a writer, executive producer, and director on the show — passed up a gig on Saturday Night Live so she could continue working on the sitcom. 
During Season 2 of the sitcom, Kaling was given a chance to audition for SNL. Because it could have broken the rules of her The Office contract, she had a chat with the sitcom's creator, Greg Daniels, the actress told The Daily Beast.
"He's like, you have a job here, I don't understand why you would want to leave," Kaling explained. "And I said, 'I know, it's just this is my childhood dream.' And he said, 'OK, if you go there and get cast on Saturday Night Live, I will let you out of your contract.'"
Kaling ended up being offered a writing role on the sketch comedy show, with the chance of one day transitioning to a cast member spot. "That was dangled to me," Kaling said. "So I thought, 'Well that's pretty exciting.' So I went back and talked to Greg about it and he said to me, 'No, that's not the deal we made. The deal we made is that if you get cast as a cast member you can go.' And it was really a life-changing thing. I think the course of my career would have gone really differently had I left The Office and done that instead."
Mindy Kaling Had An Amazing Career Anyway
In hindsight, it's hard to argue Kaling didn't make the right decision. She received several Emmy nods for her work on The Office, writing some of the show's most iconic episodes like "The Dundies," "Hot Girl," "Golden Ticket," "The Injury" and more. In addition to writing, she of course starred on the series for most of its run, too, giving the world an iconic comedy performance along the way.
Once The Office ended, Kaling went on to create and star in the comedy The Mindy Project, and create other series including Four Weddings and a Funeral, Never Have I Ever, and The Sex Lives of College Girls, not to mention scoring a Best Musical Tony for producing A Strange Loop. As for that SNL dream? Well, Kaling's career is far from over and as hot as ever. Who knows, maybe she'll get to host the classic sketch comedy series at some point down the line?
You can currently stream all nine seasons of The Office on Peacock.