NBC Insider Exclusive
Create a free profile to get unlimited access to exclusive show news, updates, and more!
Sign Up For Free to View
How ALI's 'Beautiful Gift' Led to a 'Very Memorable' Performance and a Knockouts Win
After ALI performed "Best Part," Coach Kelly Clarkson "had to pick" her as the Knockouts winner.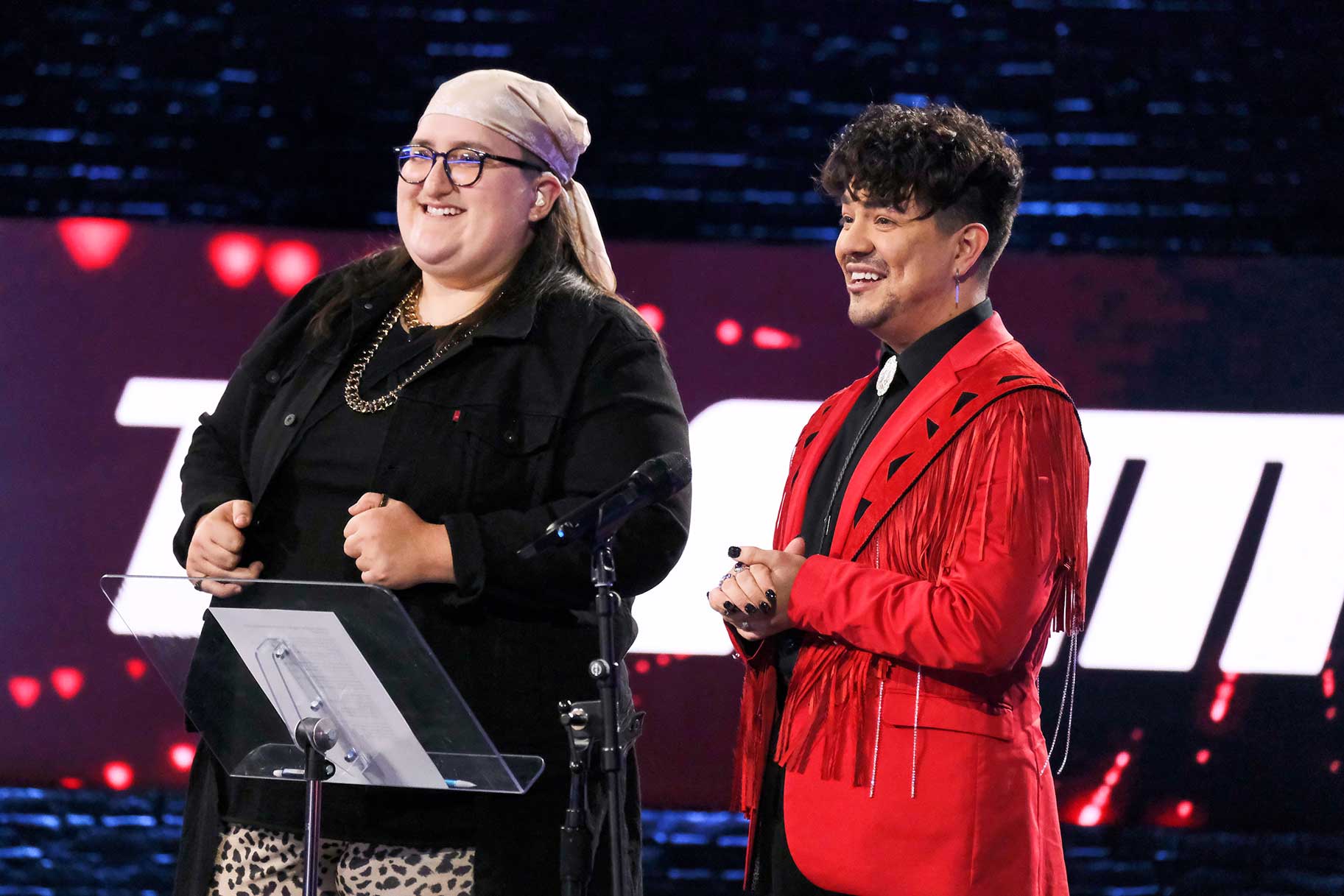 Amazing vocals and the magic of Mega Mentor Reba McEntire made Knockouts on The Voice an unforgettable night. That includes a "very memorable" round-clinching performance by ALI, a singer who possesses a "beautiful gift."
Even before a note was sung, Coach Kelly Clarkson knew that McEntire, an entertainment superstar she's performed with and learned from, would crank the excitement level off the charts. 
"This is the raddest mega mentor we've ever had," she said.
She was stoked that her team members ALI, 24, of Walnut, California, and Marcos Covos, 30, from Dallas would get the McEntire magic.
"I paired ALI and Marcos together because I find them both to be incredibly soulful," said Clarkson.
ALI chose "Best Part," a song by Daniel Caesar featuring H.E.R. because it reminds her of her parents. They were brought together by music and have been married 25 years.
"My dad was a drummer. My mom was a singer," said ALI. "They've believed in me, even at my lowest points. The song is definitely showcasing my range a little bit. It's always been a dream of mine to be at least one person's inspiration." 
During the coaching session, Clarkson urged her to vary up repeating lyrics. while McEntire urged her to be a bit more forceful.
"The cool thing about ALI is that as an artist being hearing impaired, it's like she hears and feels the music differently than all of us," said Clarkson. "She is special."
Covos had special reasons for choosing Carrie Underwood's "Jesus, Take the Wheel."
"I have always had a very strong relationship with God," said the 30-year-old from Dallas. "And despite being told that I wasn't worthy of that relationship, I still have always had one anyway."
"Love that," said McEntire. "That's a great testimony."
RELATED: This Legendary Voice Coach Just Announced a Vegas Residency—How You Can Get Tickets
McEntire's advice for him was about phrasing and deepening his connection to the lyrics. Clarkson likewise urged him to "really lean into" the storytelling.
After the performance, fellow Coaches shared their reactions. Blake Shelton applauded "how much confidence" ALI brings to her vocals. He also took issue with Covos's "ad-libbing" in a song he knows very well. He leaned toward ALI..
Niall Horan marveled that Covos is "always in control" but noted ALI always makes a song her own: "We know exactly who you are as an artist and the style that you bring to the stage."
Hailing ALI an "amazing artist" who shines every time she's on stage, Chance the Rapper told her, "It's just fun watching you perform. Marcos, the same thing can be said about you." 
Chance's verdict? "Both you guys gave very memorable performances."
Clarkson took stock. She told Covos that despite some "pitchy moments" he "sang the hell out of" his song and that she was proud he was on her team. She told ALI, "You move us, like, so deeply." 
In the end, ALI got the green light to advance.
"I'm so grateful and so blessed," the young singer said.
"Look, I love Marcos," said Clarkson, "but I had to pick ALI because every time she delivers, even in a subtle way. She has no choice but to sing. And that's such a beautiful gift."
To see more amazing performances, watch The Voice on NBC Mondays at 8/7c and streaming the next day on Peacock.