NBC Insider Exclusive
Create a free profile to get unlimited access to exclusive show news, updates, and more!
Sign Up For Free to View
Who Won the Most Money This Season on The Wall? 
Even more cash is up for grabs in Season 5 of The Wall... but that means players have even more to lose.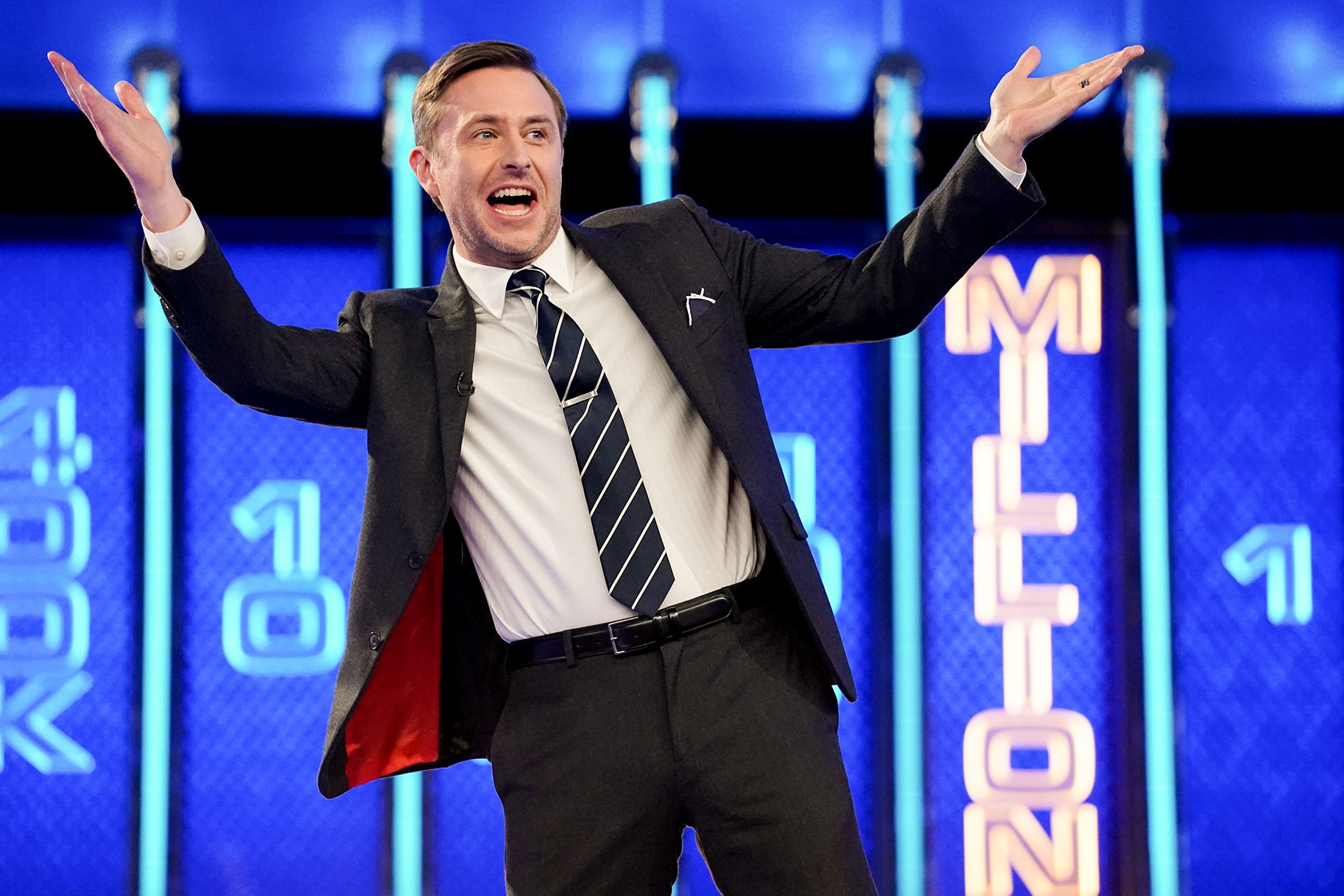 The Wall—a heart pounding game show that is changing lives—returned for Season 5 on April 11, 2023, and it was action-packed. Read, below, for details.
Who is the Host of The Wall?
Chris Hardwick returns to host the show. He was part of the team that won an Emmy award for outstanding interactive programming for the game show @midnight with Chris Hardwick and, in the '90s, hosted game shows Trashed and Singled Out.
NBA legend LeBron James and his business partner, Maverick Carter, serve as executive producers. Bel-Air star Jabari Banks also makes a special guest appearance this season.
How does The Wall work?
Players work together to answer questions with the goal of collecting a gigantic cash prize. Over $12 million is on the line each night and up to $3 million on a single electrifying drop.
It works like this: When a question is answered correctly, a green ball falls down the four-story wall and more cash is added to the slot players' winning total, called the bank. If a question is answered incorrectly, a red ball drops and value is deducted from the team's bank.
Because contestants compete in pairs, they must trust their loved ones to make the right decisions to rack up more earnings.
The show has already given away more than $25 million. Season 5, however, promises to add to that total with a new feature that offers players the chance to play for even more cash than ever before. In the new "Wall to Wall" segment, seven golden balls are dropped at the same time, giving players the chance to add more than $1 million to their earnings. The chance to win big also comes with a big risk: They could lose everything they've already accumulated in their bank if the question is answered incorrectly.  
This season, two lucky players bank and then play for $2.8 million, the largest amount in the history of the series.
Who are the Contestants on Season 5 of The Wall?  
As with every season, some amazing people compete for the life-changing prizes. Season 5 will feature a retired Army Staff Sergeant who lost part of four limbs during his third tour abroad, a Capitol Police officer who saved a Congressman's life, a retired public transportation supervisor who saved a man from an oncoming train, and a young couple who has cleaned up over 100,000 pounds of trash from their community.
Who won the most money this season on The Wall? 
That honor goes to John and Toni from Episode 13. In the episode, the Bank reached a series high of $2.9 million in Round 3. John hit the Million-Dollar Bin twice, the only time this season. (There were big reactions from John, Chris and the family members in VIP section.)  The Final Bank was at $2.6 million, but unfortunately they signed the contract and went home with $230,000. Still, that's pretty great! 
Where to watch NBC's The Wall