NBC Insider Exclusive
Create a free profile to get unlimited access to exclusive show news, updates, and more!
Sign Up For Free to View
These Blake Shelton-Carson Daly Friendship Moments Will Make You Smile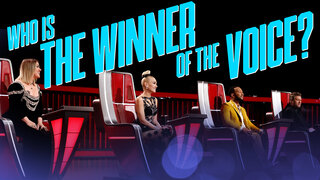 The bromance between The Voice's Blake Shelton and Carson Daly is unrivaled. 
Daly has been the Voice Host with the most since the show first aired in 2011, and Shelton is the only Coach that boasts a red chair residency for all 22 seasons of the singing competition. With so many talent-packed seasons spent together, it's a no-brainer that these two entertainers would become the best of buds. They go way back! 
Shelton and Daly's friendship extends far beyond their mutual tenure on The Voice. Daly didn't just receive an invite to Shelton and Gwen Stefani's wedding; he officiated it. Daly and Shelton enjoy each other's company so much that they even host their own show, Barmageddon, inspired by their love of playing bar games. Ahead of Shelton's last season of The Voice in 2023, it's no secret that Daly will be amiss without his longtime BFF. To commemorate, we're looking back at some of the most hilarious moments between Shelton and Daly on The Voice!
That time Shelton teased Daly about his sideline shenanigans
As many Voice fans are aware, Daly cheers for the Artists alongside their loved ones during the Blind Auditions. Shelton usually misses out on Daly's cheerleading sessions but in the above video got a chance to see them in action. Hilarity ensued. 
When Daly and Shelton celebrated a decade on The Voice
While many Coaches have come and gone throughout the 22 seasons of The Voice, Team Blake has reigned for the show's entirety alongside Host Daly. Shelton's tenure earned him a special call-out from Daly during the show's 10th anniversary.
The Season 22 Coaches played a hilarious game of keg-curling
Did the Voice Coaches think they'd end the season without a few bar games? Not when the Barmageddon Hosts are in the house! Camila Cabello, John Legend, and Stefani joined Shelton and Daly for a competitive round of keg curling, and it was so fun. Team Gwen and John beat Team Blake and Camila, and Legend revealed, "This is better than beating him at The Voice!"
The way Carson instantly recognized Shelton's wild Valentine's Mad Libs
As an endlessly energetic and supportive Host, The Voice Coaches have lots of love for Daly. They decided to express that love during Valentine's Day with personalized Mad Libs letters, and it didn't take long for Daly to guess which one was from Shelton.