NBC Insider Exclusive
Create a free profile to get unlimited access to exclusive show news, updates, and more!
Sign Up For Free to View
The Exorcist: Believer Throws Back To Regan's Possession in Latest Terrifying Trailer
The Exorcist: Believer exclusively heads for the big screen Friday, October 6.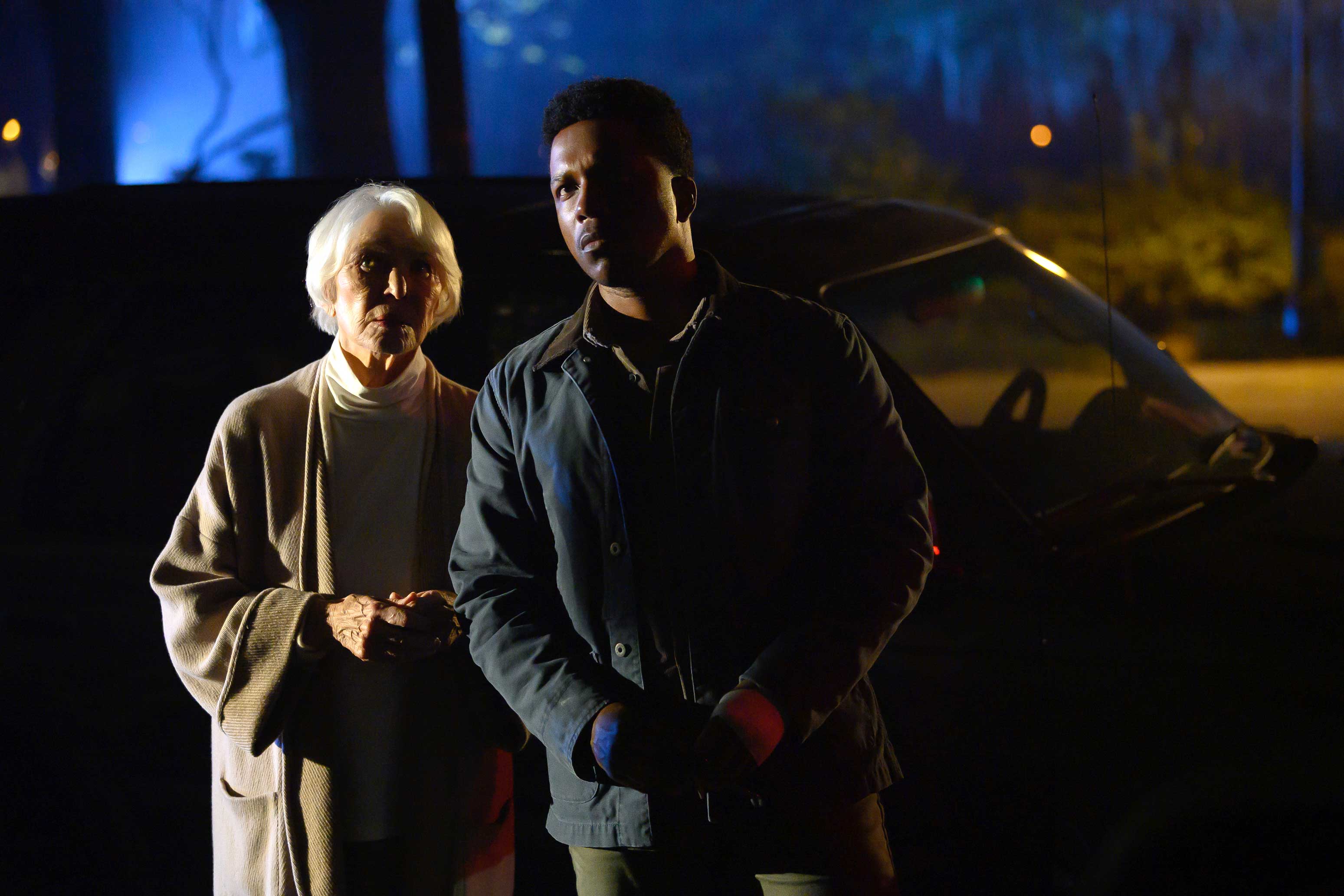 Will Chris MacNeil meet her doom in The Exorcist: Believer?
The latest spine-tingling trailer for director David Gordon Green's soft reboot of the iconic horror franchise seems to ominously hint that the character (played by Ellen Burstyn for the first time in half a century) only has so much time to live. "What you're doing here is dangerous," someone warns in the latest demonic footage. "People have died on both sides of possession."
But Chris is not the helpless and woebegone mother she once was. Since Regan's bout with the dreaded Pazuzu back in 1973, she's become something of an expert on hellish entities looking to take up residence inside the bodies of the innocent.
RELATED: The Exorcist: Believer Does Not Feature Original Demon Pazuzu - So Which Demon Could It Be?
Where is Regan, though? If you ask the entity, she's roasting in Hell. But if you were to ask us, we'd say that Green might be saving Linda Blair as a secret weapon for one — or both — of the confirmed sequels (the first of which, The Exorcist: Deceiver, is slated for a spring 2025 debut).
In any case, Chris is probably the only person who can banish the evil when a desperate father by the name of Victor Fielding (Hamilton's Leslie Odom Jr.) calls on her supernatural expertise in an effort to heal his daughter, Angela (Good Girls' Lidya Jewett), and her best friend, Katherine (newcomer Olivia O'Neill). For one thing, she knows that it'll take several religious rituals — not just those of the Catholic Church — to defeat the demon. "I couldn't wrap my head around a one-philosophy type of Exorcist movie," Green explained during an interview with The Wrap.
"I wanted to open it up to  otherworldly perspectives, including skepticism and atheism and conversations that I think are very  valuable, if not essential in today's culture," he added while speaking to LRM Online. "Being able to open that up, I was thinking, well, how do you get to infuse all these religious spiritual  elements into the movie? Then as I was doing my research on all of these things, so many of these  things, I stumbled upon the idea of synchronized possession, and how, not very often, but on occasion  there will be even one demon that is possessing multiple physical bodies."
Watch the latest trailer for The Exorcist: Believer below
Who else stars in The Exorcist: Believer?
The Exorcist: Believer also features Emmy winner Ann Dowd (The Handmaid's Tale, Hereditary) as a nurse and next-door neighbor of Victor and Angela. "She's brought in for a medical perspective," Green told Empire.
Grammy winner Jennifer Nettles (Harriet, The Righteous Gemstones) and two-time Tony winner Norbert Leo Butz (Fosse/Verdon, Bloodline) round out the cast as Angela's parents.
When will The Exorcist: Believer be released?
David Gordon Green shares final screenplay credit with Peter Sattler (Camp X-Ray). Inspired by characters created by William Peter Blatty, the screenplay is based off a story Green conceived alongside his Halloween trilogy collaborators — Scott Teems and Danny McBride. Green and McBride serve as executive producers on Believer with Stephanie Allain, Ryan Turek, and Atilla Yücer. Jason Blum, David Robinson, and James G. Robinson are producers.
Rated R for "some violent content, disturbing images, language and sexual references," The Exorcist: Believer exclusively heads for the big screen Friday, October 6.
The film was recently *ahem* exorcised out of its original Friday the 13th release date by none other than Taylor Swift.
Want more theatrical action? Head on over to Peacock for exclusive access to recent releases like Renfield, The Super Mario Bros. Movie, and Asteroid City. Fast X drives onto the platform Friday, September 15.