NBC Insider Exclusive
Create a free profile to get unlimited access to exclusive show news, updates, and more!
Sign Up For Free to View
Is Linda Blair in The Exorcist: Believer? Director David Gordon Green Explains
Fifty years later, does the possessed child that shocked the world shock us all again?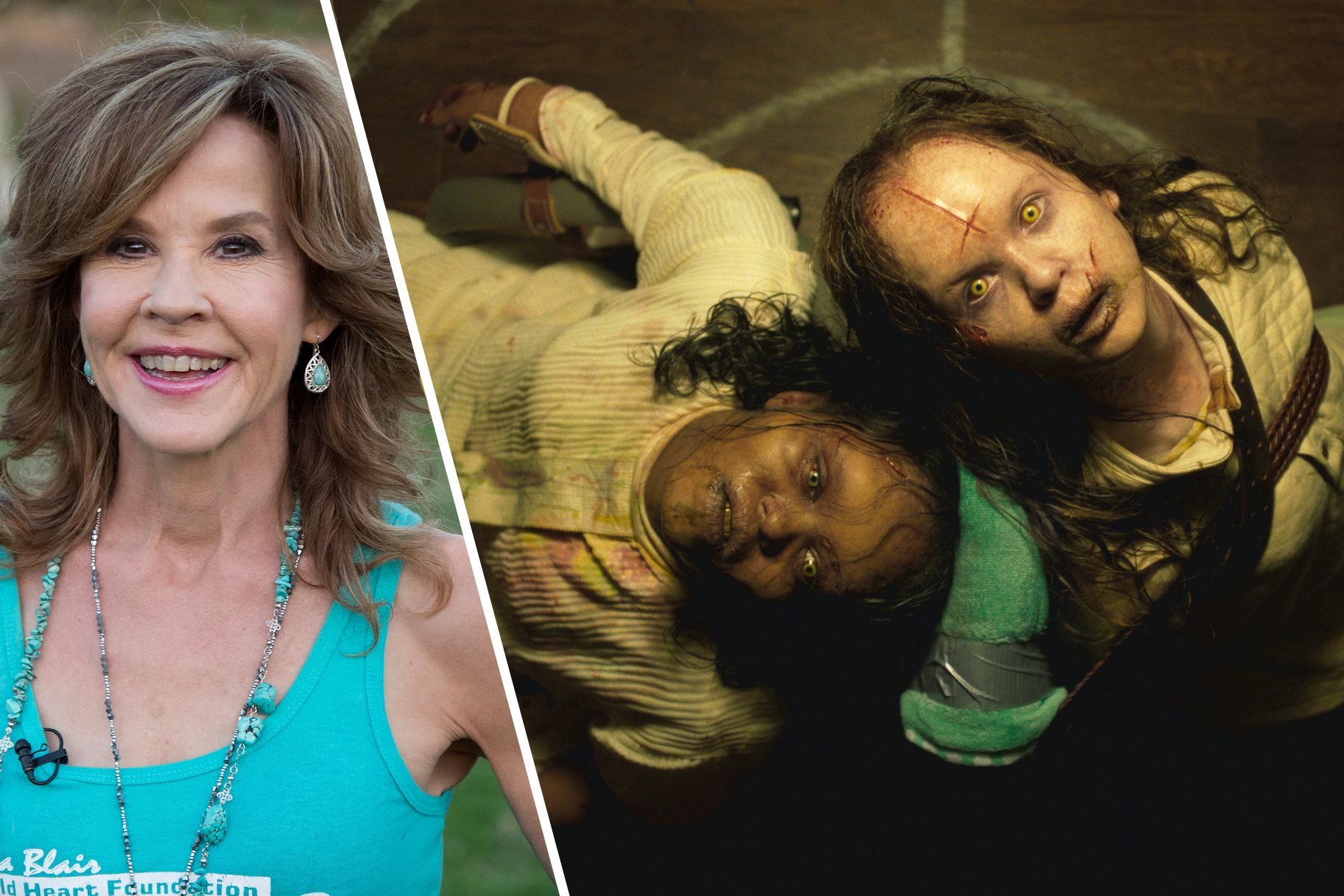 Spoilers ahead for The Exorcist: Believer.
The draw of The Exorcist: Believer is in its wild and terrifying possibilities. Every demonic groan, spinning head, and devilish face in the sequel, directed by David Gordon Green, shocks us all over again. But one of the biggest surprises might potentially thrill moviegoers in a not-so-gruesome way.
Is Linda Blair in The Exorcist: Believer?
Yes. Linda Blair makes a cameo appearance playing an adult Regan. Her role in the original Exorcist, as a 12-year-old possessed child, was truly haunting, with Oscar-winning actress Ellen Burstyn giving a heart-wrenching performance as her mom. Their two characters are briefly reunited onscreen at the end after a long estrangement in one of director Green's many exciting nods to the original.
RELATED: How Halloween's Success Inspired Its Filmmakers to Take on The Exorcist: Believer
The filmmakers of the new film learned valuable lessons from these original cast members. Linda Blair also acted as a technical consultant, visiting the set to guide the two young actresses, Lidya Jewett and Oliva O'Neil, as they prepared for their harrowing possession scenes. Ellen Burstyn — one of Green's "idols as an actress over the years" — adds authenticity and, at 90 years old, is a total badass. In the original William Friedkin movie, Ellen's character (Chris MacNeil) was not involved in the exorcism. Here, she powerfully confronts the demon, and utters one of the most memorable lines in the movie, "We've met before."
Casting these iconic actresses in Believer gave Green a springboard for risk-taking; the storyline broadened beyond the Catholic Church to other religions, and the synchronized possession of two girls brought extra momentum and force. It "gave us permission to make it really personal and make it very contemporary. So there are folks that are huge fans of the original film, and they'll find things to grab, to hold on to, and then a new world and new characters to explore," Green told NBC Insider.
How Jason Blum and David Gordon Green convinced Linda Blair to come back for The Exorcist: Believer
Thankfully, Green coaxed both actresses back into the demonic fold in the end. Producer Jason Blum talked about the behind-the-scenes history of getting Linda Blair on board, "First, it was a conversation about doing this again and how she felt. I think initially she had a lot of concerns about it, and I think the more that she spoke to me and specifically the more that she spoke to David, she got more and more comfortable, and then eventually got excited about it," he told NBC Insider.
Green put his stamp on the film by making possession more "relatable and contemporary" and teasing the idea through the new characters and plot twists. "Part of it was just the evolution of our culture in the last 50 years and trying to look at a different perspective of possession than William Peter Blatty did when he wrote the novel for which the first film was based," Green said. "It's not just the priest coming in and reading the Roman rite, but all the various religions and cultures and spiritual perspectives."
Directing the successful new Halloween trilogy gave him valuable tools that carried over to The Exorcist, but he notes this was an entirely different animal than a "jump out from the closet" film. "This is more psychological, what William Friedkin referred to the original film as a theological thriller. And so that's a fun way to be able to find a relatable world of situations that you may not have found yourself in, but you could see parallels in the lives of people in your community in certain attributes and try to find a way to ground it in a way that feels very realistic and then take it to spectacular places."
The Exorcist franchise continues with The Exorcist: Believer, in theaters Friday, October 6. Get tickets at Fandango.