NBC Insider Exclusive
Create a free profile to get unlimited access to exclusive show news, updates, and more!
Sign Up For Free to View
How to Get Tickets For The Exorcist: Believer, Plus IMAX Details
The Exorcist: Believer is just one month away, and you've got a short window to catch it in IMAX.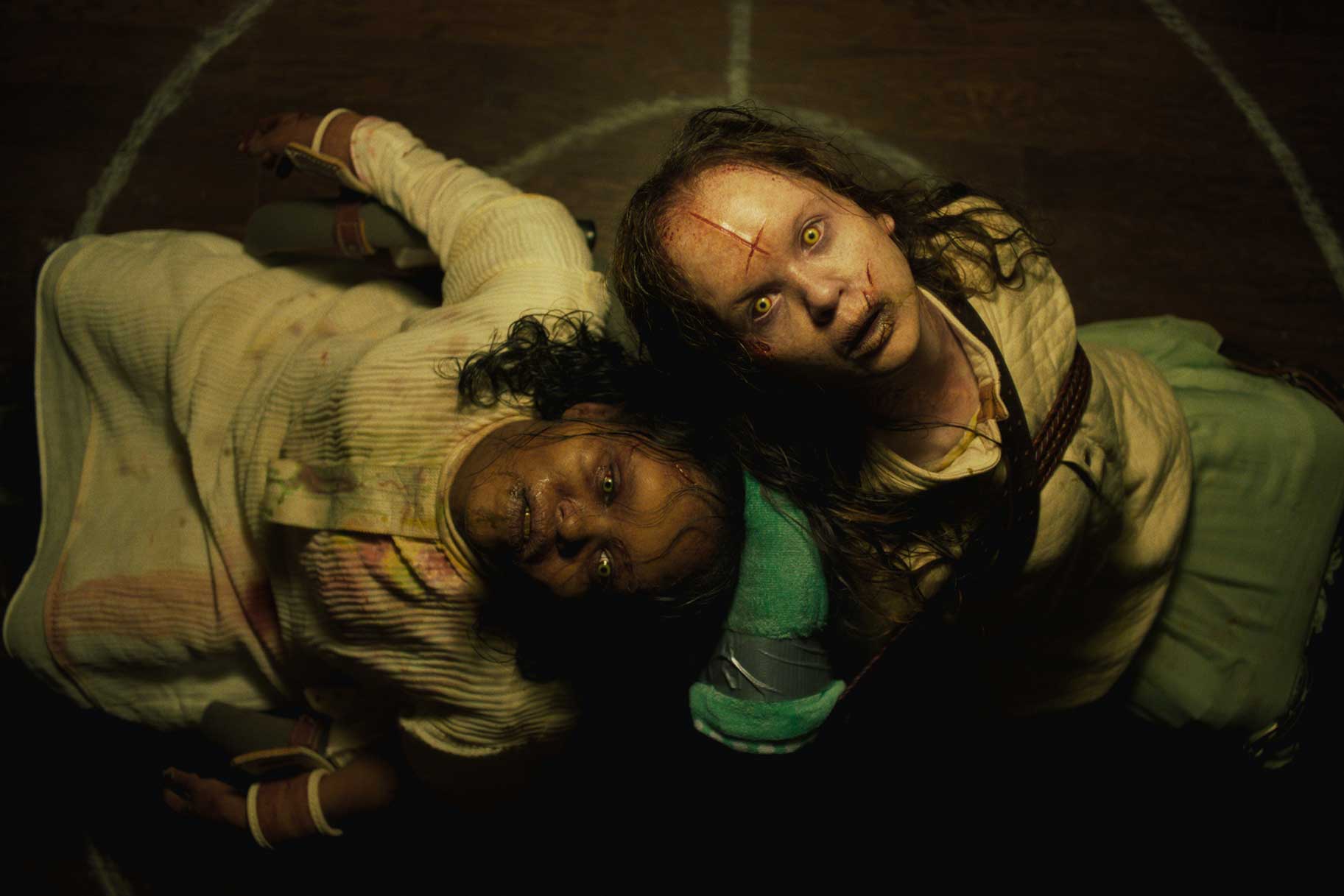 In just one month, The Exorcist: Believer arrives to tell a new story set in the world of what many consider to be the scariest movie ever made. The film's release arrives just in time for Halloween, which means a lot of horror fans are probably already planning to spend an October evening with the new installment from director David Gordon Green. But if you time it right, you might be able to see it on the biggest screen possible. 
How to See The Exorcist: Believer in IMAX
Tickets to see Believer are now on sale over at Fandango, and in addition to all the regular format seats, you also have the option to see the film in IMAX for a limited time. For the first week of its release, Believer will screen in IMAX theaters everywhere, giving you the chance to get completely lost in a new possession nightmare, complete with the big, booming soundscapes of those massive IMAX speakers so you can hear every horrifying moment of this thrill ride. 
RELATED: David Gordon Green Teases 'Synchronized Possession' in New Exorcist Film
When we think of IMAX, we typically think of massive blockbusters with big visuals and stunts, and so far this year films like Oppenheimer and Mission: Impossible: Dead Reckoning Part One have certainly dominated the format. But action films and epics aren't the only movies that look great up on that giant screen. Horror films, with their environments designed to shock and thrill you with each and every detail, can also play very well in that format, and it'll be really interesting to see what Believer looks like through an IMAX lens.
What is The Exorcist: Believer About?
Set 50 years after the original Exorcist film, Believer will follow two families as they face a confrontation with the ultimate evil. Two parents, played by Leslie Odom Jr. and Jennifer Nettles, find that after disappearing in the local woods, their daughters (played by Lidya Jewett and Olivia Marcum) have changed. They don't remember how long they were gone, they start behaving oddly in church, and soon the best friends are transforming in ways their parents simply can't understand. Desperate for help, the parents turn to any spiritual guides they can find, and then seek out someone else who's had experience with demonic possession: Chris MacNeil (Ellen Burstyn), whose daughter Regan was possession five decades earlier.
With connections to the Exorcist's past and a promise to build a new narrative across a trilogy of films, The Exorcist: Believer is one of the year's most ambitious horror films, and the latest trailer released this week only confirms that. To see how this horror plays out in full, head over to Fandango and get your tickets now.
The Exorcist: Believer is in theaters Oct. 6.