NBC Insider Exclusive
Create a free profile to get unlimited access to exclusive show news, updates, and more!
Sign Up For Free to View
This Courtship Quiz Can Predict If You'll Find Love in the Regency Era
Are you ready to trade in FaceTimes for fancy dances?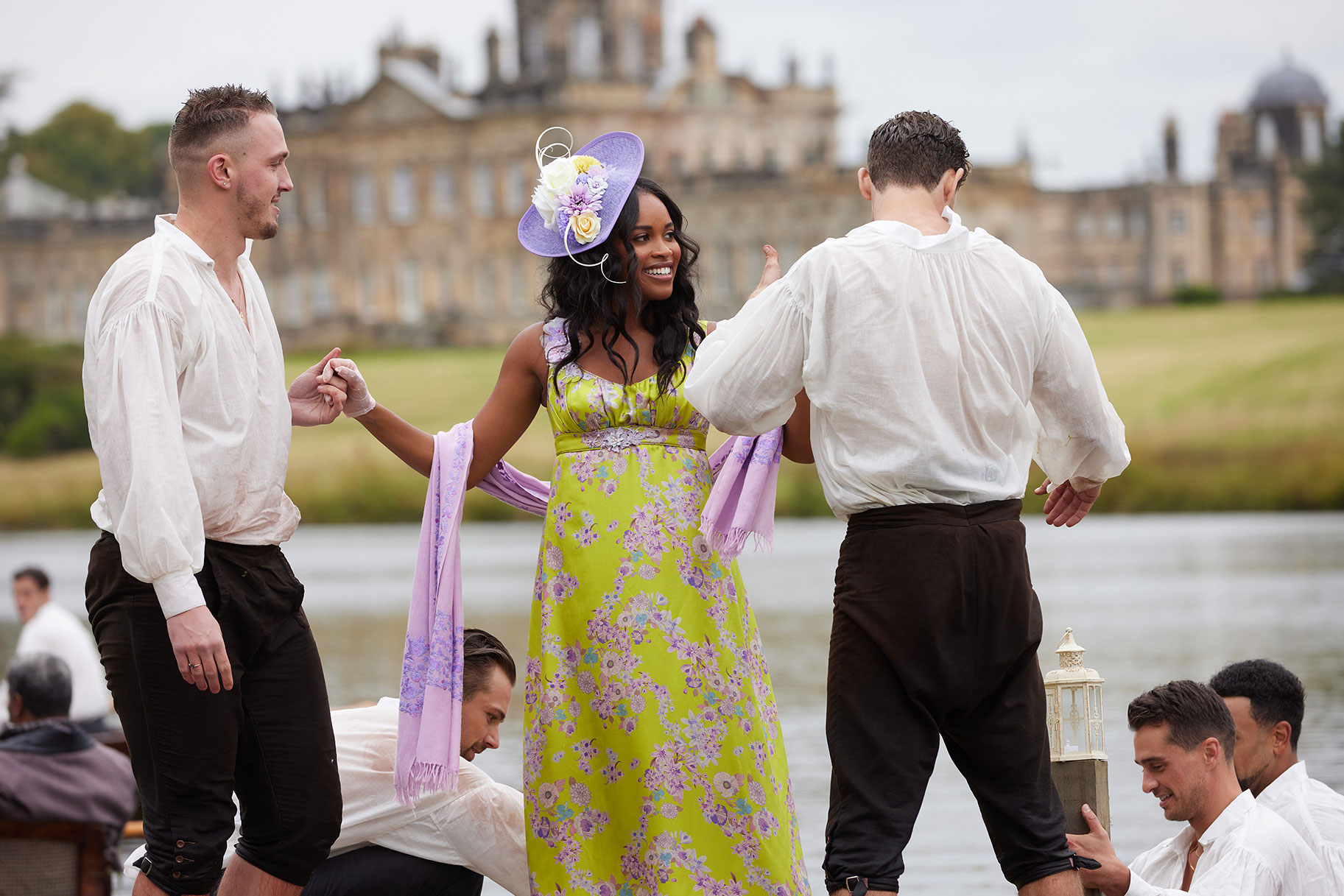 If you watched the series premiere of The Courtship on Sunday, March 6, you know it's not your average dating show. It takes place during Regency-era England and centers on a modern woman, Nicole Rémy, searching for love the old-fashioned, chivalrous way. Sixteen handsome men are vying for her affection, and they have to do it through Jane Austen-approved actions, like letter writing, archery, and ballroom dancing.
And Rémy's not making her decisions alone: A Court, comprised of her mother, father, sister, and best friend, helps select the men she goes on dates (and eventually falls in love) with. Almost everything on The Courtship is done by the Regency-era book, which makes dating interesting. 
So, could you do it? Could you find love the Regency way, sticking to the very strict protocols that defined the era? This BuzzFeed quiz will help you find out. It asks the questions you'd be facing as a single person living and dating in the Regency era. Would you introduce yourself to a potential partner by asking them to dance at a ball? Or would you wait for a friend to make the connection? Are you impressing your crush's parents by flaunting your wealth? Or dazzling them with your wit? And when it comes to others showing you affection even though you have a suitor, are you turning them down? Ignoring them? Or entertaining them to make your crush jealous? Your answers to these questions will help determine if you are Regency-era material. 
What are you waiting for? Throw on your best empire silhouette dress and take BuzzFeed's quiz now. The Courtship airs Sundays at 8 p.m. ET on NBC. Catch up now on NBC.com.