NBC Insider Exclusive
Create a free profile to get unlimited access to exclusive show news, updates, and more!
Sign Up For Free to View
Steven Spielberg and Paul McCartney Are Movie Pals, Spotted Seeing Oppenheimer Together
The director and the former Beatle saw Christopher Nolan's latest movie in the Hamptons.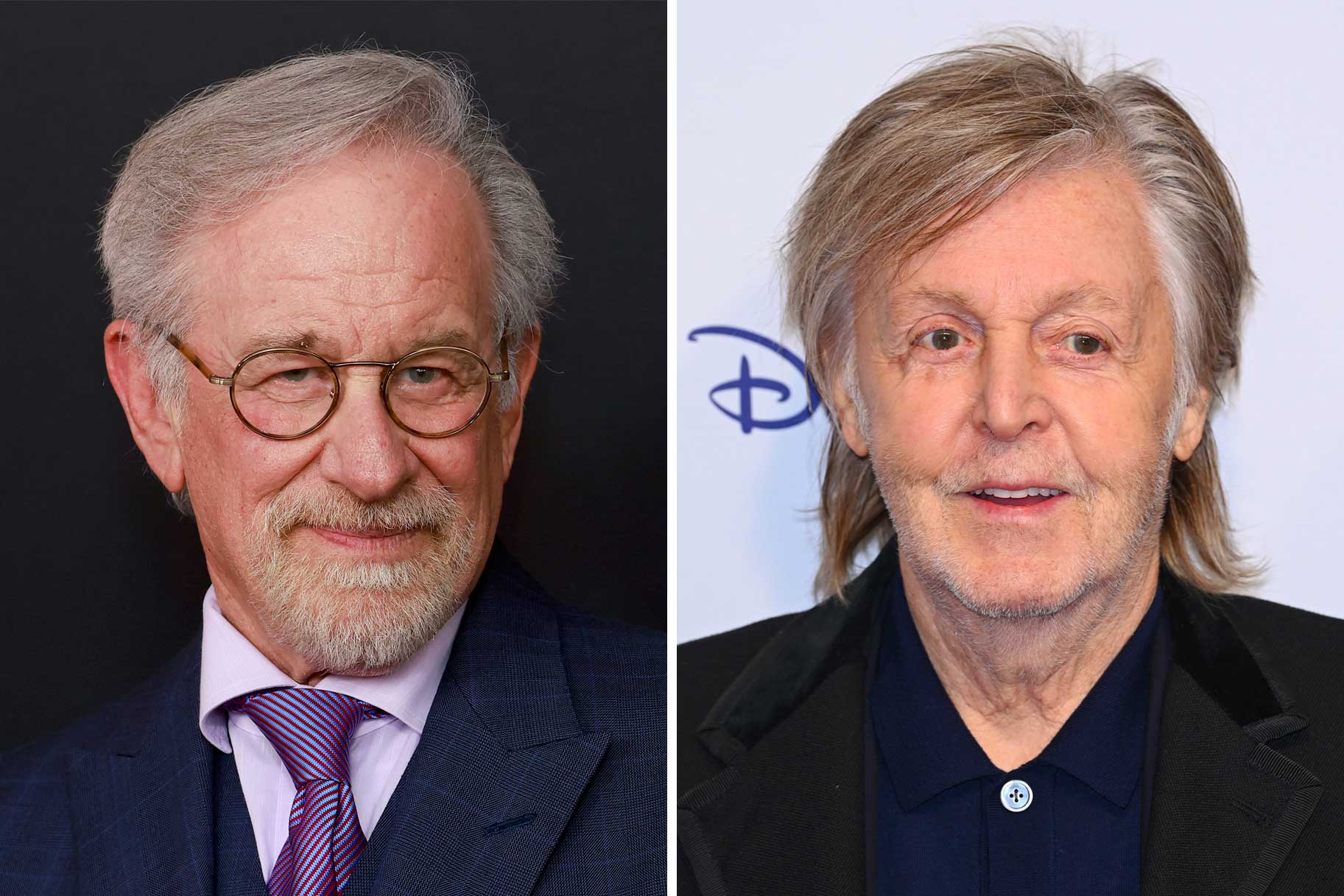 Last weekend was the biggest movie weekend of the year — and one of the biggest movie weekends in history. A lot of people went to the theater to see Oppenheimer, celebrities among them. One pair of celebrity friends caught a screening on Monday. And, one of the two celebs who sat down to enjoy Christopher Nolan's three-hour war epic knows a little something about directing epic war pictures himself. 
According to People, Saving Private Ryan and Jurassic Park director Steven Spielberg and his buddy, The Beatles' Paul McCartney, saw Oppenheimer at a movie theater in the Hamptons, the swanky Long Island vacation destination. The two have been friends for a few decades now, and last year Spielberg told BBC Radio 4 about how he got his first kiss from a college girlfriend in part thanks to the Beatles song "Michelle" from the group's 1965 album Rubber Soul.
"When I got to know Paul a number of years ago, when Paul and I met and became friends, that was one of the first stories I ever told him," Spielberg said.
According to People, "Spielberg wore a white hat with a matching jacket, jeans, sneakers, and a blue-and-white shirt to the theater, while McCartney wore a blue sweatshirt, dark pants, and sunglasses."
RELATED: How Does Oppenheimer's 3-Hour Runtime Compare to the Longest Films Ever Made?
When the Trinity Test, as depicted in Oppenheimer, occurred on July 16, 1945, McCartney had just turned three and Spielberg wouldn't be born for another year. The director has made movies that involve the atomic bombs Oppenheimer helped create, like Empire of the Sun, and he's made several World War II films including Saving Private Ryan, Schindler's List, and 1941. Spielberg also produced The Pacific, the HBO series that was the Pacific theater counterpart to Band of Brothers and which features the bombs in its final episodes. 
Oppenheimer is now in theaters. Get tickets here.