NBC Insider Exclusive
Create a free profile to get unlimited access to exclusive show news, updates, and more!
Sign Up For Free to View
SNL's 'Massive Head Wound Harry' Is the Epitome of '90s Comedy
"He probably smells *my* dog!"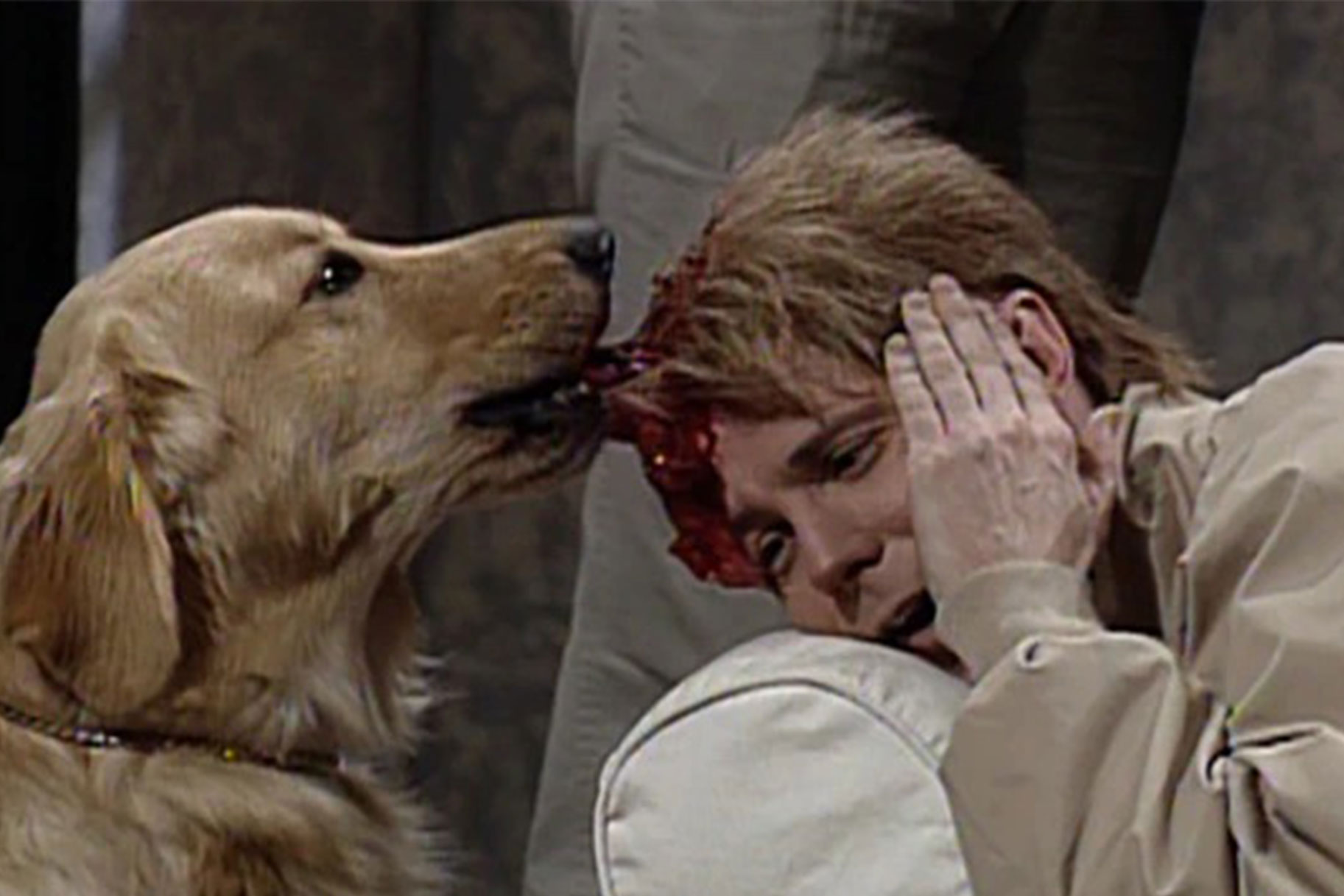 To declare one Saturday Night Live sketch the most iconic would be an impossible task because there are several that deserve that honor. One of them is "Massive Head Wound Harry," which appeared in Season 17.
The SNL cast at the time was stacked. Chris Farley! Dana Carvey! Chris Rock! And we have Carvey to thank for playing Harry, who nonchalantly disturbs partygoers with his bloody, mangled head. How did he get the wound? No one knows! And the lack of answers makes Harry's behavior all the more hilarious.
Watch, below, as Harry dips his head into the hors d'oeuvres, rubs his messy wound on an immaculate white couch, and even basks in a dog licking his blood.
The punchline of the sketch rests in Harry's ignorance throughout the party. He's completely unfazed by his, well, massive head wound, which makes for a timeless, effective gag.
A part of "Massive Head Wound Harry's" success was that it poked fun at the three-camera sitcoms that defined the early '90s. SNL has a knack for identifying trends like this and tackling them with humor and wit—and "Massive Head Wound Harry" is perhaps the best example of that. It's why after 47 seasons and hundreds—heck, thousands—of sketches, we're still talking about it. And laughing like we did back in 1991. 
Want more SNL? Watch the latest season of Saturday Night Live by streaming episodes on Peacock.