NBC Insider Exclusive
Create a free profile to get unlimited access to exclusive show news, updates, and more!
Sign Up For Free to View
Praise This Director Tina Gordon Reveals the Hardest Part of Making the Peacock Original
Praise This is a lot of fun, but director Tina Gordon revealed why its all-star cast made it difficult to make for the best reason.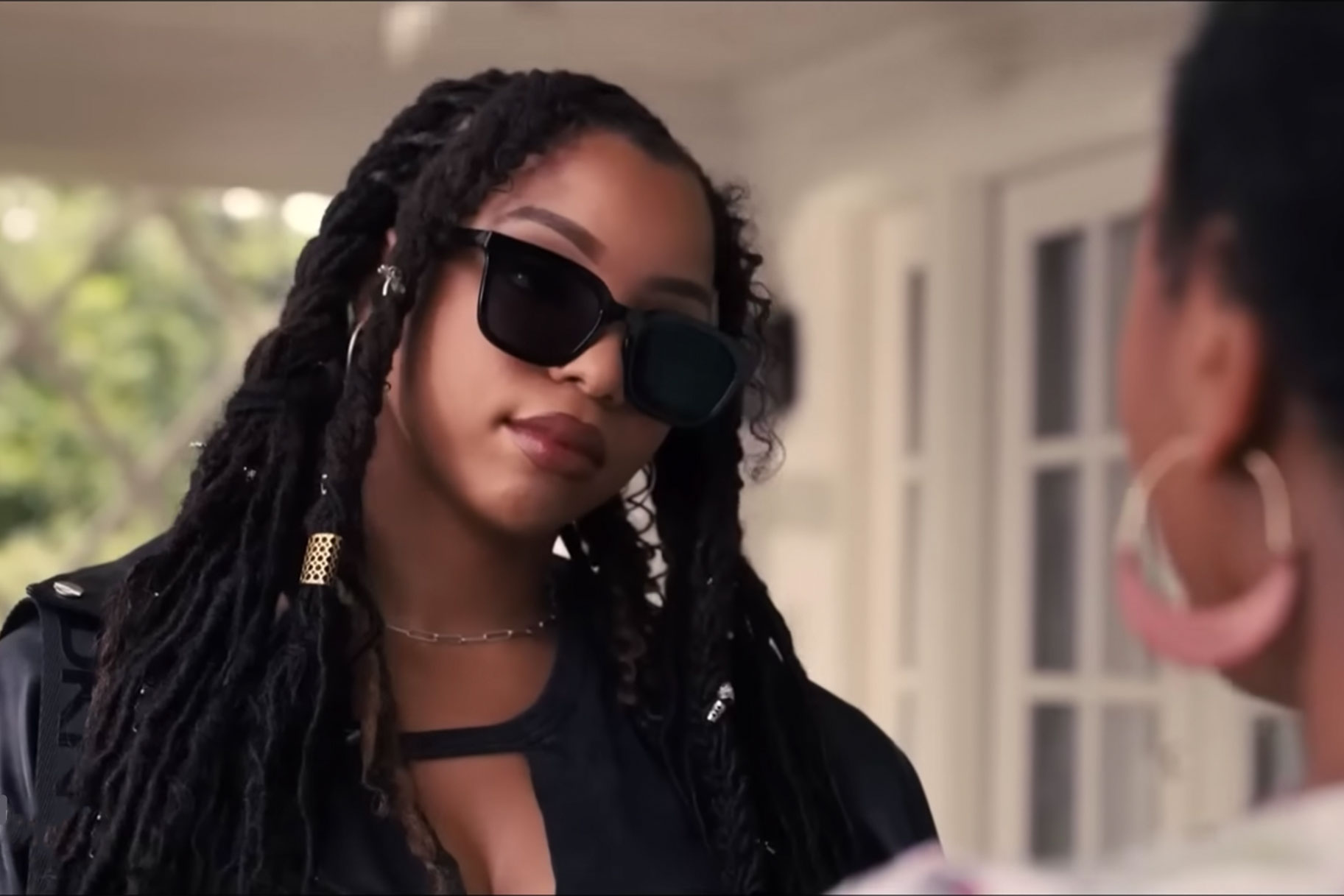 Praise This is a movie that hinges on not just its characters' performances, but their ability to get better over time. According to director Tina Gordon, achieving that level of increased quality was surprisingly tricky for a very interesting reason. 
Gordon, who directed the Peacock original movie, spoke to NBC Insider about what it was like to tell a story that takes place in the very specific and culturally important world of praise teams at churches both big and small in the South. To properly achieve an authentic look at this world, she revealed that it took a lot of research. Both she and the production staff visited a lot of churches before they got started on Praise This to ensure they could do them justice.
"We visited mega-churches, contemporary churches, even startup smaller churches," she said. "Just to see everything in realness, basically."
One thing quickly became clear, it was important to show the massive spectacle that these real-life praise teams bring to their competitions. To do that, it meant bringing in an all-star cast of talented singers who could pull it off. However, that posed its own problem. Having a bunch of talented people give it their all with every musical scene isn't a story. Praise This is about a team that gets better over time and continues to reinvent itself. So, for Gordon, the hardest part was telling her cast not to give it as much as they're capable of 100 percent of the time. 
"There are so many phenomenal singers in this movie. It's hard to convince a singer to not be amazing in every instance," she explained. "So we were constantly going back to the story and remembering where we are in the story and how the song has to function as a character, basically."
She continued: "It's something that you have to always keep in mind and revisit with music producers, with songwriters, and the actual performers. Music is such a powerful star in our medium that if you don't keep it reined in with story until it's time to really blow it out and go for it … Yeah, every song would come out sounding amazing and sometimes you don't need that. Sometimes you need it to be a moment that serves the story." 
Another obstacle was taking this very specific world based in the Christian faith and making it accessible to those who may not know much about that world. 
"I just never wanted to make anyone feel excluded," Gordon said. "I'm not a preacher, so I wasn't trying to preach at anyone. My approach was, 'Let's go with the big tents, let's go with not taking ourselves too seriously and showing our flaws, showing our [humanity]. Let's just always be at this intersection where we can show faith but also be funny.'"
You can see how Gordon balanced everything when Praise This drops exclusively on Peacock on April 7.