NBC Insider Exclusive
Create a free profile to get unlimited access to exclusive show news, updates, and more!
Sign Up For Free to View
A Look Back at Nikki Bella's Best WrestleMania Moments
She is a pro at this event.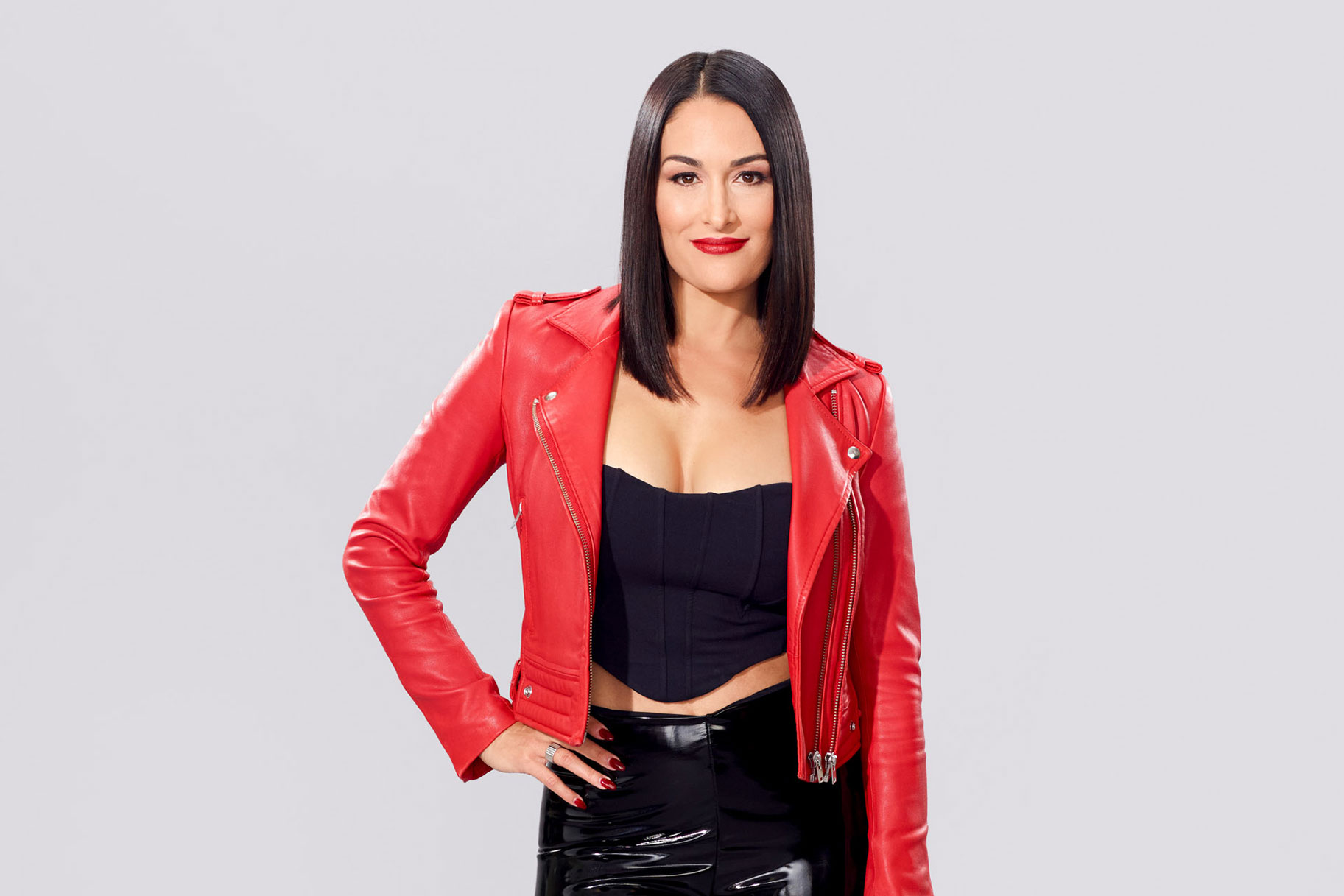 With WrestleMania just around the corner (streaming on Peacock on Saturday, April 2 and Sunday, April 3 at 8 p.m. ET), we can't help but look to our resident WWE Superstar. Yes, we're talking about America's Got Talent: Extreme Judge Nikki Bella.  
Though she retired from the WWE in 2019, Bella remains the longest-reigning Divas Champion in the division's history. And alongside her twin sister, Brie Bella, the two were inducted into the WWE Hall of Fame in 2021. So with a résumé  like hers, it's only natural that we wonder if she'll return to the ring for this year's WrestleMania—especially considering she made a cameo in 2021. 
She hinted at a possible return on Mario Lopez's ON With Mario podcast. "So far I have a ticket booked, and that's all I can say," she said. "But, I mean one, The Undertaker is getting inducted into the Hall of Fame, and Vince McMahon today announced that he's inducting him. So I am for sure going to be at the Hall of Fame, because that's just an iconic moment. And being a Hall of Famer, I'm like, 'I've got to go represent.' So, yeah, you know, Bellas always find some way to get themselves into trouble there."
It looks like we'll have to keep an eye out for the Bella twins this weekend. In the meantime, in honor of the weekend's events, we're taking a look back at some of Nikki Bella's best WrestleMania moments.
WrestleMania 30: The Vickie Guerrero Divas Championship Invitational 
In a showdown that proved their prowess in the ring, the Bellas faced off against 12 other WWE Divas at the first Vickie Guerrero Divas Championship. And though the twins and the other women were ultimately bested by AJ Lee, the match marked the beginning of a new era in the WWE.
"It was definitely a defining moment of the Divas' evolution that turned into a revolution," Nikki Bella said in a video posted to the the Bella twins' YouTube channel. "I just remember the emotions being so elevated, they were just pumping through your veins." 
WrestleMania 31: The Bella Twins vs. AJ Lee and Paige
In 2015, after months of dominating the Divas division, the Bellas went against fellow duo the Frenemies—a.k.a AJ Lee and Paige. Since they were the four most successful WWE Superstars at the time, it was a tag team match for the ages. But, ultimately, the twins couldn't quite clinch the win.
WrestleMania 33: Nikki Bella and John Cena vs. The Miz and Maryse
It was the ultimate power couple showdown when Bella and (her now-ex) John Cena finally went head-to-head against their rivals, The Miz and Maryse. After a tough match, Bella and Cena came out on top.
WrestleMania 37: The Bella Twins vs. Bayley
After a four-year hiatus, Bella (alongside her sister, Brie) made a surprise appearance at WrestleMania 37 Night Two. The twins confronted Bayley in the face of her taunts, rolling the wrestler down the ramp in front of thousands of onlookers. It was a sweet moment of revenge for the Bella Twins that we hope will be repeated in the coming days.
Reminder: WrestleMania is streaming on Peacock April 2 and April 3 at 8 p.m. ET.