NBC Insider Exclusive
Create a free profile to get unlimited access to exclusive show news, updates, and more!
Sign Up For Free to View
Why Niall Horan Says He Was 'Blown Away' by Mega Mentor Reba McEntire
"She's just an icon," Horan told NBC Insider. Watch The Voice on NBC.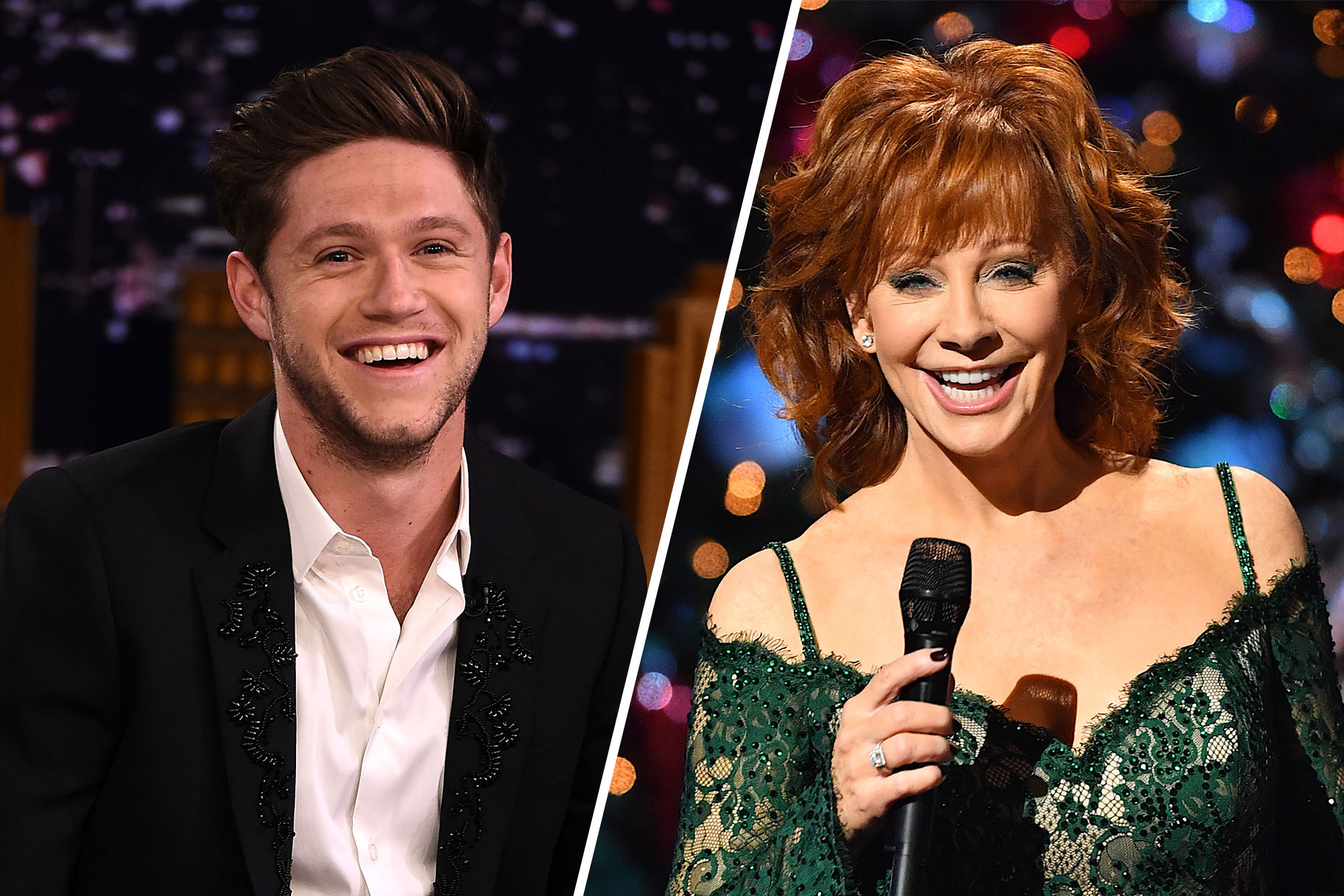 The prolific country star Reba McEntire will be blessing The Voice Artists and Coaches with her presence soon. It was announced that the "I'm a Survivor" singer would be the Mega Mentor on Season 23 of the show during the Knockout Rounds airing April 17. And in an interview with NBC's Mark Barger, Coach Niall Horan had nothing but positive things to say about his experience working with her.
"It was an honor to work with Reba McEntire. Just to even be in the same room as her. She's a legend. She transcends country music. She's just an icon," Horan gushed. 
The Artists on Season 23 were just as excited. "So when I found out that I was going to meet her, I was blown away, and the Contestants' faces [were] just insane. When they walked in, they didn't have a clue. And they were just blown away by the whole thing," Horan continued.
McEntire did not disappoint during the mentoring process.  "And she was amazing. She's got wisdom that only a few people have. And she's willing to give some of it away. You know, for my Artists it was pretty sweet," Horan added.
This won't be the first time McEntire has stepped foot on The Voice set. She was a Battle Advisor for Team Blake all the way back in Season 1, making her familiar with the setting.
Although Blake Shelton is a renowned Coach on The Voice, the show could have taken a much different direction with its country presence. In an interview with ET, McEntire revealed she was actually approached to be a Coach before the start of Season 1 while the North American version was still in its conception stages.
"I got [a look at] the Holland version of The Voice. They sent it to me and I said, 'I can't see me doing that.' Because, you know, I'm a gypsy at heart," she told the outlet, alluding to her free-spirited nature.
Being a Coach on the show surely is a time commitment. In fact, Shelton recently explained that he decided to leave in order to spend more time with his family. 
Watch The Voice on NBC Mondays at 8/7c, Tuesdays at 9/8c, and next day on Peacock. 
He told Access, "I think being a stepdad has changed my perspective in that I'm not the first person that I think about anymore. Even to the small little things when you go, 'I think I'll do this,' the very next thought is always,'Well, wait a minute. How's that going work?' Or, 'What will they think?' Or, 'How will that affect a schedule?'" 
"I think the only way for me to really do that right is to step away from being committed to something like The Voice that demands a lot of your time," he continued. "There's no way around it. If you're going to do it and do it right, you have to be 150 percent in. And I just feel like those days are behind me for now. I got a more important job."