NBC Insider Exclusive
Create a free profile to get unlimited access to exclusive show news, updates, and more!
Sign Up For Free to View
AGT: All-Stars Rapper Flau'Jae Just Made NCAA History! Here's How
The rapper and star LSU freshman athlete performed an original rap set to Lauryn Hill's "Ready or Not" on AGT: All-Stars.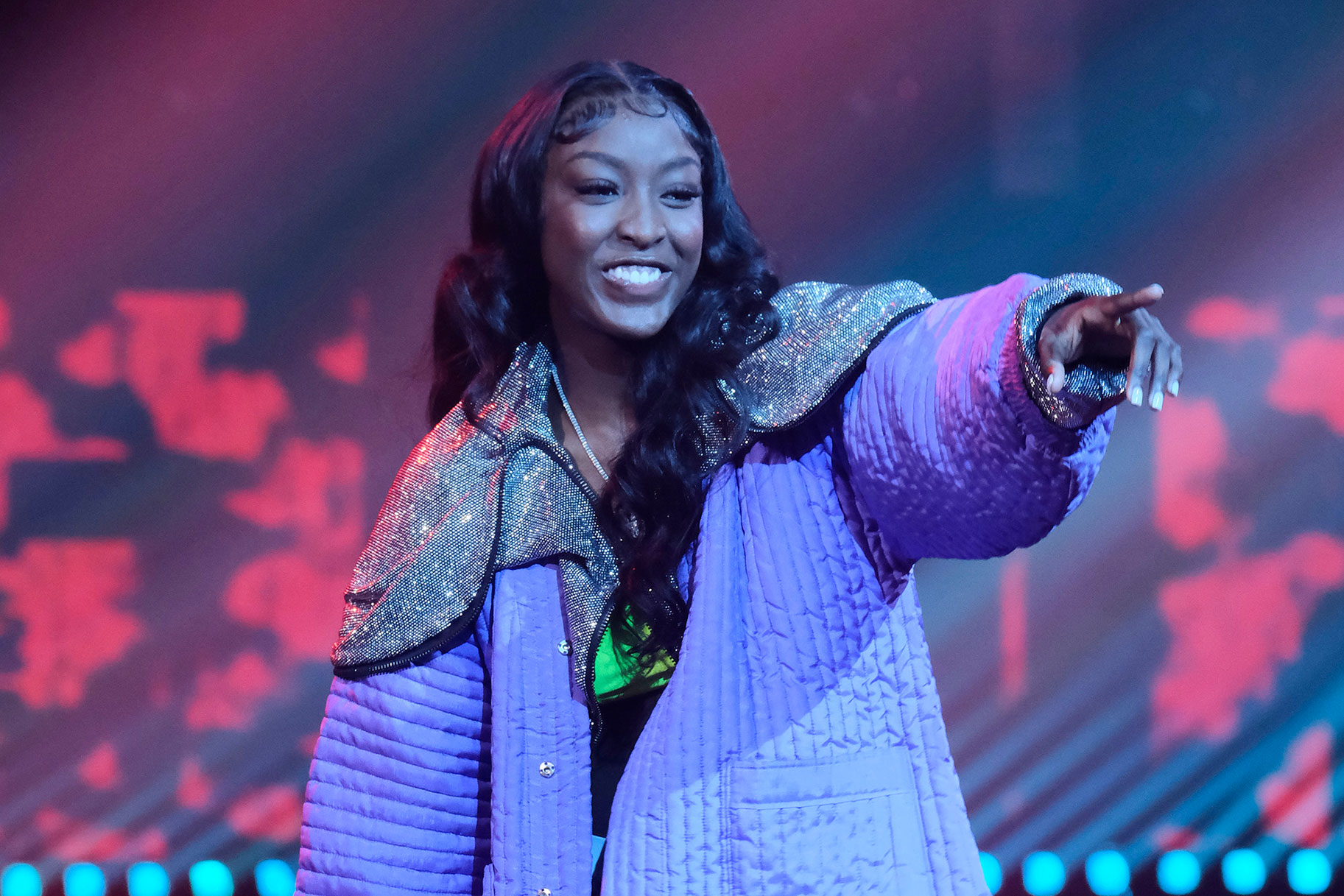 It turns out that America's Got Talent: All-Stars Contestant Flau'jae Johnson not only shines on the stage but on the basketball court, as well. The AGT alumna and Louisiana State University (LSU) women's basketball player helped her team become the first squad in the university's program history to win the NCAA women's basketball national championship. The team, led by their coach Kim Mulkey, beat the the Iowa Hawkeyes 102-85 on April 2.
Johnson shared a series of celebratory posts on Instagram. "IMA NATIONAL CHAMPION THANK YOU JESUS !! John 6:6," she captioned one video. 
Another caption read, "102-85. National Champion. Freshman Year. Thank you Lsu. Thank You Mama. Thank You Kim Mulkey. Thank You Jesus. Rip My Daddy."
The rapper—who made it to the Quarter-Finals on Season 13 of AGT at just 14 years old—is a freshman in LSU's prestigious women's basketball team. The Division I squad has a 32-2 overall winning record in the NCAA, and they called Johnson their "freshman phenom." This season marks their first Final Four qualification since 2008.
"I don't feel like anyone has ever done what I'm doing," she told The Washington Post in March 2022. "Quavo [from hip-hop trio The Migos] raps and he likes to play basketball, but he's not a pro. Dame Lillard is a pro basketball player and he makes music, but it's secondary for him. For me, neither one outshines the other. I'm trying to shine through it all."
During AGT: All-Stars' fifth and final round of Auditions on February 6, the 18-year-old (who also has a distribution deal with Jay-Z's Roc Nation) performed a rousing original freestyle set to Lauryn Hill's "Ready or Not." Simon Cowell even confessed that he felt "emotional" during her Act.
"You were 14 when you first came on the show, and you came back so much better than you were before," he said. "There's no question about it. You're already a star, and now you're an all-star, and then you're gonna be an even bigger star, and I feel very proud."
Howie Mandel said, "You are a beast to be reckoned with. You're incredibly talented, you are a poet, you are a songstress, you are an entertainer. And as far as AGT: All-Stars go, you are my MVP. "
And while Johnson didn't crack the Top 3 of the night, something tells us she's a little busy anyway. And if you're craving even more of her music, you can stream her right now—including "Ready or Not."
Watch AGT: All-Stars Mondays at 8/7c on NBC and next day on Peacock.