NBC Insider Exclusive
Create a free profile to get unlimited access to exclusive show news, updates, and more!
Sign Up For Free to View
How TikTok Improves Mayan and George's Bond on Lopez vs Lopez
Father-daughter duo George and Mayan prove two Lopezes are better than one.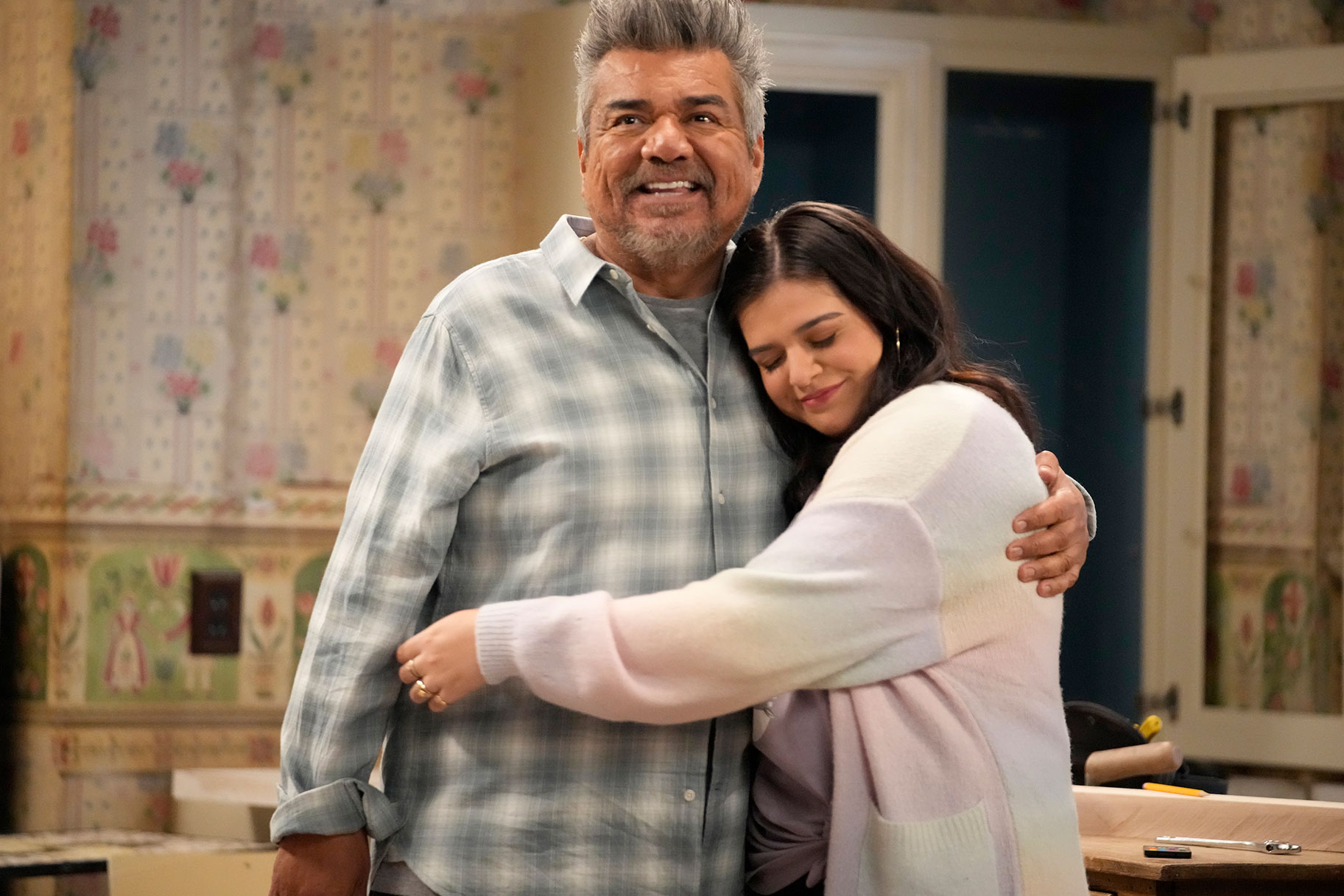 Lopez vs Lopez Season 1, Episode 1 gave viewers a double-dose of multi-generational humor. As a father-daughter acting duo, George Lopez and his daughter, Mayan, used the pilot episode to explore their own relationship dynamic—as their fictional characters, of course, but we know the show was inspired by real life. 
From the first scene, we see George and Mayan figuring out how to cope in the wake of George cheating on Mayan's mother (in the world of the show). Things get even more complicated when it's revealed that George is homeless and hoping to move in with Mayan, her boyfriend Quinten (Matt Shively), and their young son, Chance (​​Brice Gonzalez).
As you can imagine, a father moving in with his grown daughter when their relationship is fraught is...not exactly ideal. Mayan and her father clash over everything from leaving the lights on and "wasting electricity" to opposing views on the most effective way to be assertive at work. Things reach a boiling point when Mayan kicks her father out, forcing him to seek support from his ex-wife, Rosie (Selenis Leyva).
Interestingly, TikTok is an important emotional processing tool on Lopez vs Lopez. Mayan takes to the platform as a cathartic way to address her family drama, something she's done IRL, too. In fact, Mayan's actual viral TikTok videos partially inspired Lopez vs Lopez, so it makes sense that we see them on the show. 
The pilot episode ends with George making a—you guessed it—TikTok video to apologize to Mayan for not always being the greatest father. The moment is healing for Mayan—which is a word IRL Mayan's used to describe Lopez vs Lopez in general.
"[The show] is such an opportunity to heal," Mayan said on The Kelly Clarkson Show. "I've always wanted my pain to mean something….to know that healing isn't linear. As you get older, you start to see your parents as people…and you don't have to forgive them, but maybe you can understand some things and going backwards and healing, but also rebuilding something stronger for the future."
Watch Lopez vs Lopez on NBC Fridays at 8/7c and next day on Peacock.