NBC Insider Exclusive
Create a free profile to get unlimited access to exclusive show news, updates, and more!
Sign Up For Free to View
Here's How You Vote for This Year's AGT Wildcard
Will Auzzy Blood, Ben Waites, Debbii Dawson, or Jordan Conley make it through to Live Shows?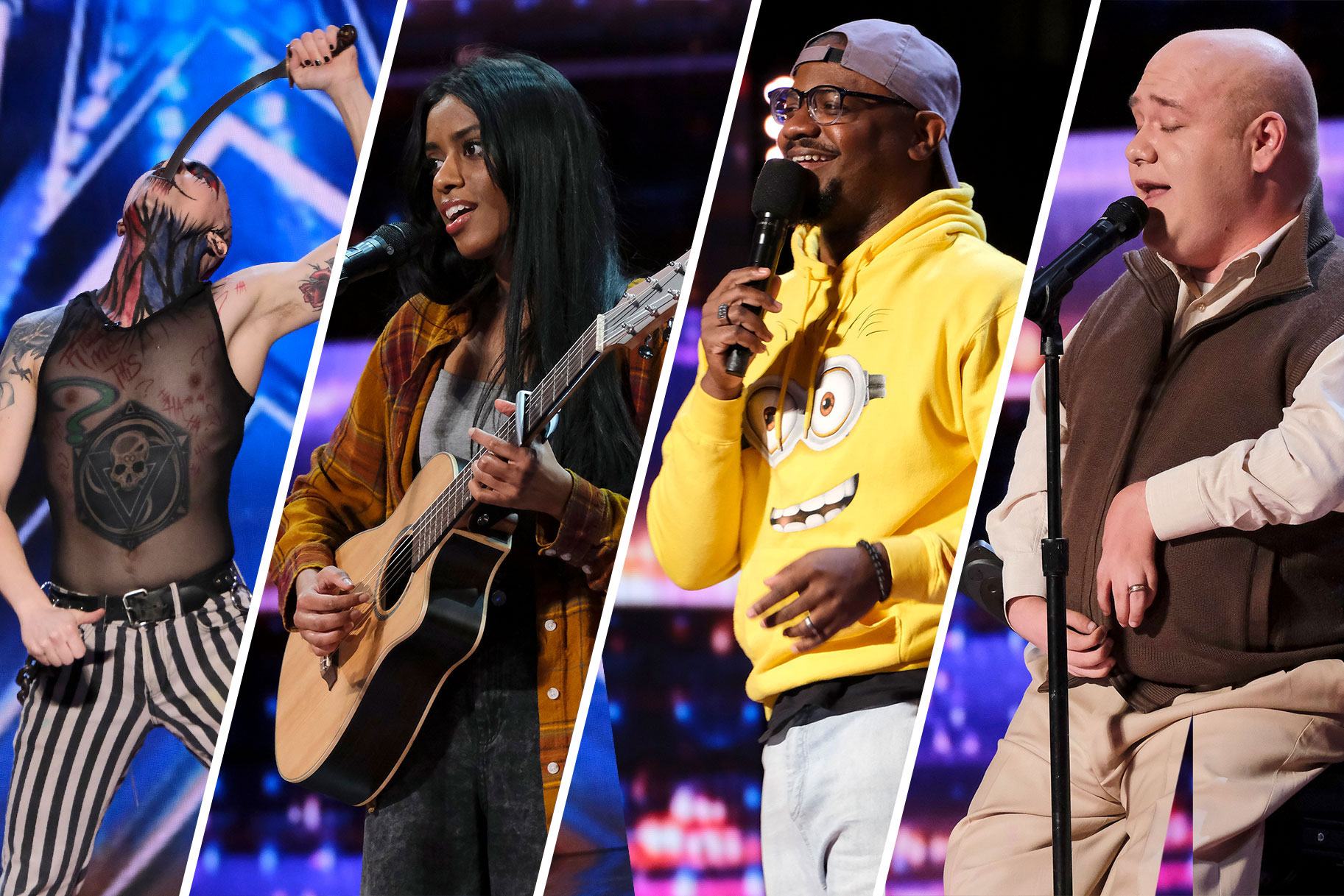 America's Wildcard Vote is officially back for America's Got Talent Season 17. So, what does this mean? Let's break it down. 
The Judges have already decided which 54 Acts are moving on to the Live Shows beginning Tuesday, August 9. However, they were unable to decide who would snag spot 55 and left that decision up to the fans. This means that viewers get to choose between four performers: Auzzy Blood, Ben Waites, Debbii Dawson, or Jordan Conley. Only one will move forward and perform during Live Shows.
To make sure you have all the information you need to make this important decision, we've answered your questions, below, about voting for AGT'S Wildcard.
How do I vote for the AGT 2022 Wildcard?
Beginning Tuesday, August 2 at 7 p.m. ET, you can vote up to 10 times for your favorite Wildcard Contestant on NBC.com or through the AGT App.
Voting officially closes Friday, August 5 at 7 a.m. ET. You can watch the winning Wildcard Act perform during the Tuesday, September 6 episode.
How do I vote for my favorite AGT 2022 Live Show Act?
Once the Live Shows begin on August 9, fans will officially have the chance to vote for their favorite Acts following Tuesday's episodes. All you have to do is go to NBC.com/AGTVote or you can use the AGT App that's available for download on Google Play and the App Store.
You'll find out which performer got the most overnight votes during Wednesday Live Results episodes. They'll move on to the finale's Top 11, in addition to the Judge's Choice Act.