NBC Insider Exclusive
Create a free profile to get unlimited access to exclusive show news, updates, and more!
Sign Up For Free to View
How Chloe Fineman Felt About Drew Barrymore Attending Britney Spears' Wedding
Fineman's Britney and Drew impersonations are two of her signatures.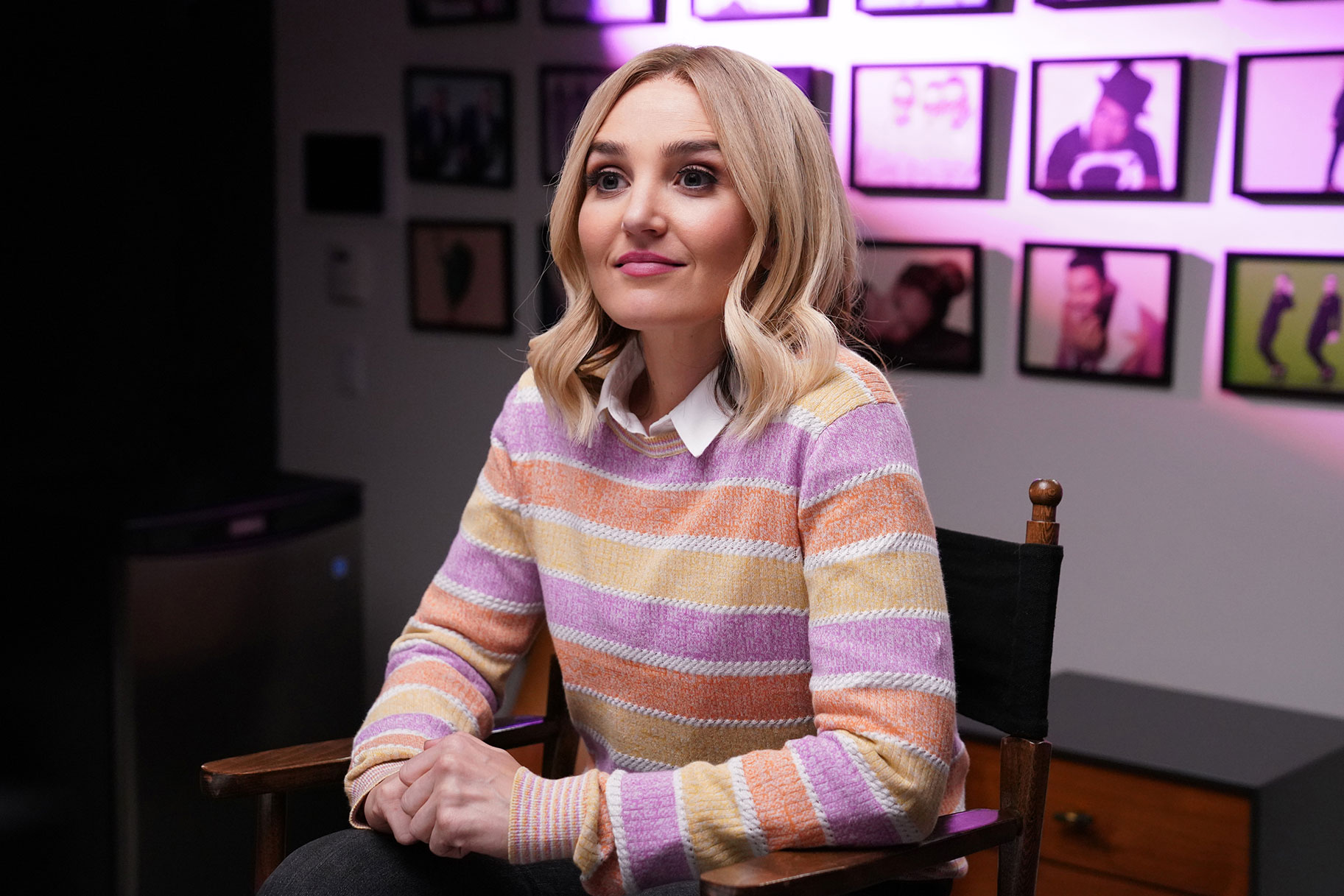 Chloe Fineman has been making Saturday Night Live fans laugh since her debut on the show in September 2019. Her boundless charisma and impeccable timing have made her an audience favorite.
Fineman recently sat down with Vanity Fair to discuss some of her most memorable moments from SNL Season 47. As a fan of both Britney Spears and Drew Barrymore, Fineman approached her SNL impersonations of the icons with special care. She even took a moment in her VF interview to gush about how sweet it was to see the two bonding at Spears' recent wedding to Sam Asghari.
"There's something really special about it," she told Vanity Fair. "Especially for me—these are my icons, and they get to be together at a wedding."
Fineman's delightful "Britney Spears Cold Open" was a definite crowd-pleaser, as she effortlessly navigated some hilarious apologies from public figures on her parody talk show, Oops, You Did It Again. 
Something about the talk show Host aesthetic really works for Fineman, so it wasn't a surprise to see her knock it out of the park with a first-rate sketch spoofing The Drew Barrymore Show. 
Fineman also revealed that seeing Barrymore in attendance at Spears' wedding was a full-circle moment for her. 
"It's such a gift because I know Britney loves Drew Barrymore, and they got to be there together and they're finally happy," she said. "It was the really touching, happy ending of a movie—and obviously the memes are iconic, and [Britney] singing with Madonna is like the greatest thing to watch in the world."
This season, Fineman also gave memorable impersonations of Anna Delvey, Jennifer Coolidge, and Phoebe Waller-Bridge. SNL is available to stream right now on Peacock.