NBC Insider Exclusive
Create a free profile to get unlimited access to exclusive show news, updates, and more!
Sign Up For Free to View
Heidi Klum Attended the Jurassic World Premiere With Her Mini-Me Daughter
Leni definitely has her mom's supermodel it factor.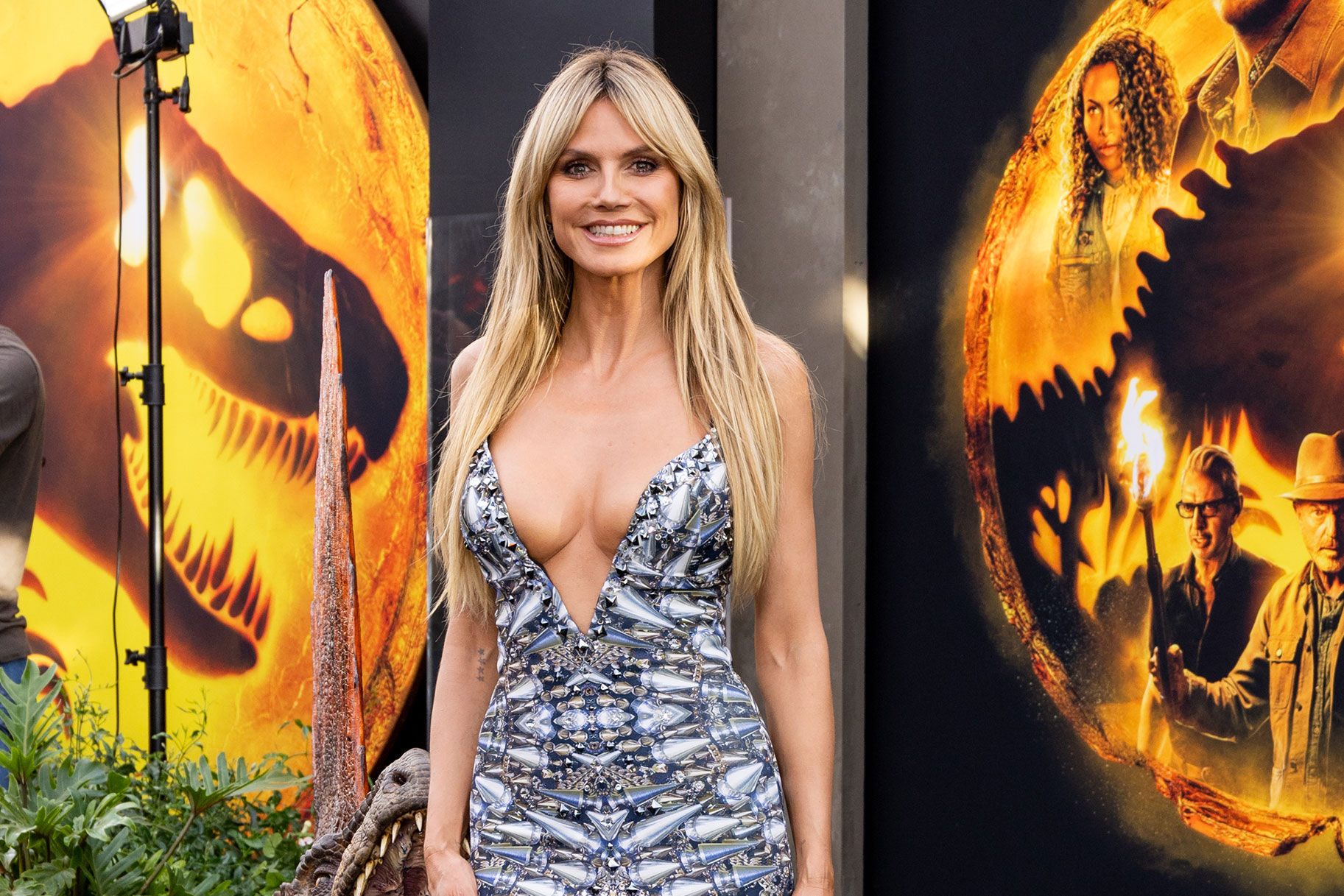 America's Got Talent Judge Heidi Klum attended the L.A. premiere of Jurassic World: Dominion on Monday, June 6, and she brought a very chic date: her 18-year-old daughter, Leni. 
The mother-daughter duo brought their style A-game to the event, naturally. Klum opted for a movie-appropriate grey and blue dress covered in shapes that look like dinosaur teeth. Leni, meanwhile, wore a black bodysuit with a lace-up corset and heeled boots. It's official: She definitely has her mother's supermodel it factor. 
Per Page Six, Leni launched her modeling career two years ago, appearing on the cover of Vogue Germany with her famous mom. Shortly after, Leni opened Berlin Fashion Week, and the momentum has only continued from there. She recently appeared on the cover of Glamour Germany dressed in a baby pink coat, her hair an icy mocha brown. 
For the Jurassic World: Dominion premiere, Leni's hair was a bit lighter—more of a sunset brown shade—but still undeniably brunette. It's a contrast to her mom's signature blonde locks. See for yourself, below. 
"She's old enough now," Klum said to People in 2020 when asked about her daughter's potential modeling career. "I always thought she was too young. We always also decided to keep the children out of the public eye. But she's driving a car now, she's 16, so I figured if you can do that, you can also model now if this is what you wish to do...Obviously, as a mother, [I want my] child to do what she wants to do. The industry is great and I love it and I've been in it for over 20 years but it's also, it's a lot of traveling, it's different. You have to be a strong person, especially as a woman you have to be very strong."
Watch Klum as a Judge on AGT Tuesdays at 8 p.m. ET on NBC.