NBC Insider Exclusive
Create a free profile to get unlimited access to exclusive show news, updates, and more!
Sign Up For Free to View
How Found's Gabi Mosely Carries Her Father's Legacy Following His Death
Gabi once told Sir she would keep the name given by her parents and would "never ever give it up."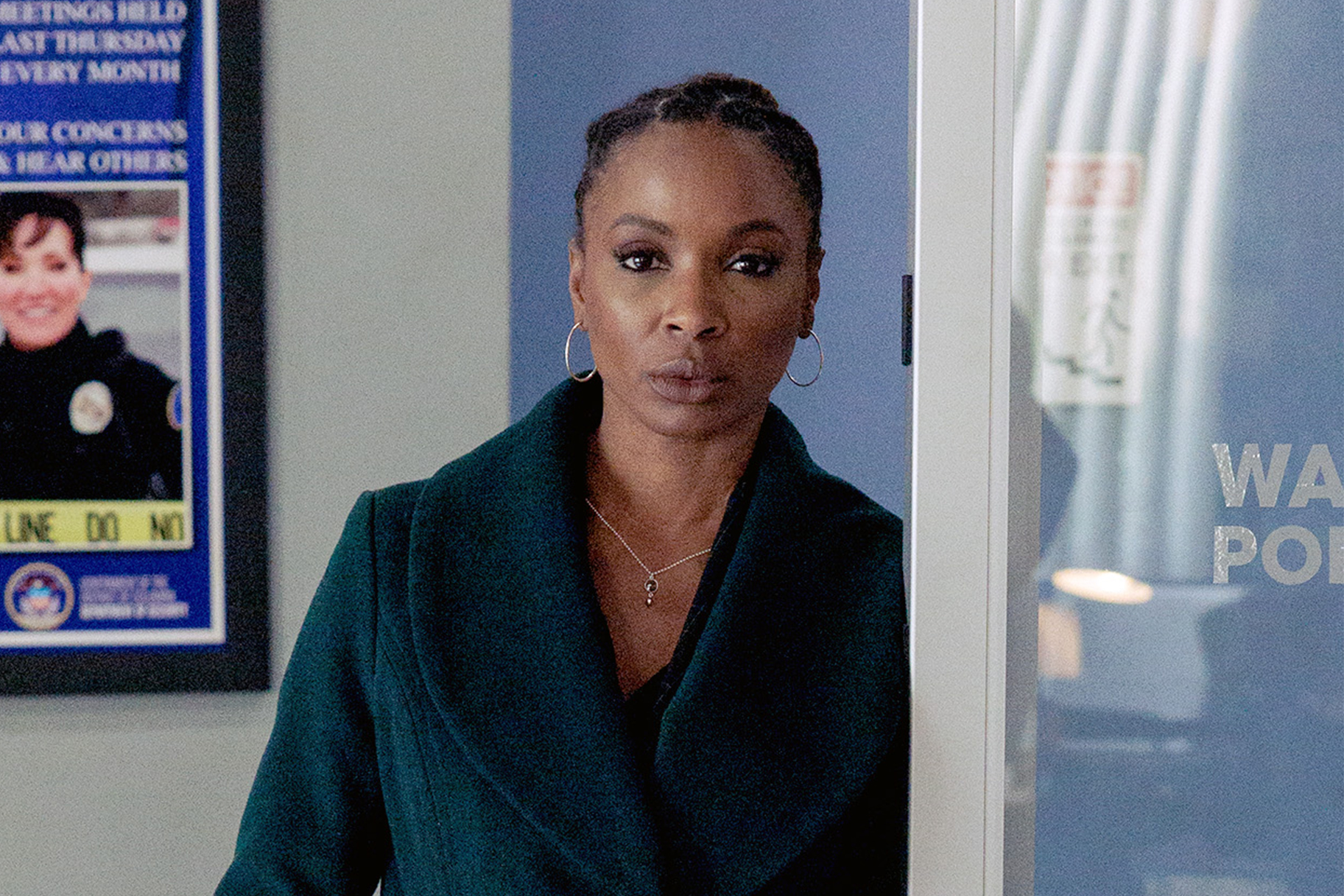 Found's Gabi Mosely was given a name, and she's not afraid to use it.
Once a missing person herself, the publicist and head of her own crisis management team (played by Shanola Hampton) has a lot on her plate. But when she's assigned to find David Hall (Brandon Stanley), a missing man with a history of drug dependency, Gabi is forced to confront her own father's passing.
How Gabi's kidnapping resulted in her father's death
In Season 1, Episode 6 of Found, Gabi's younger self (Azaria Carter) expressed her desire to Sir (Mark-Paul Gosselaar) to speak to her father, who she believed was fervently looking for her. The season's first snowfall brought desperation, as young Gabi had to remind her father to remember his snow tires, a fact that previously resulted in him getting into a car accident. She also wanted to remind her dad to pack his lunch and wear his winter gloves.
"No matter how many times you ask, the answer will always be 'no,'" Sir told the teen.
RELATED: What Happened to Dhan on Found? The Mystery Behind His Past, Explained
Sir — who has a penchant for manipulating his captive, as seen when he previously told Gabi it was her idea to kidnap Lacey (Gabrielle Walsh) — claimed Gabi's father "was never there when you needed him."
"That's not true," Gabi maintained.
Later in the episode, those closest to Gabi wondered if the search for David Hall hit Gabi too close to home. She revealed that her father died of terminal cirrhosis due to chronic alcoholism, which started soon after Sir kidnapped Gabi.
"Turns out, it wasn't so easy to stop [drinking] once I came home," Gabi told her colleagues.
Although her father attained sobriety later in life, the effects of alcoholism had already taken their toll, and it took the main character "a long time" to accept that he didn't choose drinking over Gabi. Rather, it was the disease of addiction.  
Gabi's inability to reach the hospital in time to say goodbye to her father affected how she tackled the case of Hall, whose mother was on her deathbed and dying of cancer. Gabi said "she would do anything" to give the hopeful mother that final moment to see her son again.
Gabi continues to carry her father's legacy
Audiences learned of Gabi's father's passing in Episode 5 of Found, when family friend Brian (Nic Starr) visited Gabi at her home — unaware that in the basement was a now-captive Sir.
Gabi admitted times were "tough" since her father's passing eight and a half months earlier.
"We were both changed by what happened," Gabi told Brian in reference to her 2003 kidnapping.
Gabi revealed she had yet to scatter her father's ashes.
RELATED: Will Gabi Find Romance on Found? Why Sir Throws a Wrench in Her Love Life
"You blamed yourself for being taken, and your father, he blamed himself for not being able to find you," said the family friend. "But the truth is, the devil that robbed you and your father of that year is the only one to blame."
Gabi answered, "He took more than a year, Brian."
In flashbacks seen in Found Episodes 5 and 6, Sir used young Gabi's emotions of being away from her father to gaslight his victim. Gabi said her father never neglected her but that he "did his best." Sir, on the other hand, reminded Gabi that her father was absent for some of the milestones of Gabi's life, something Gabi defended was the result of her mother's passing.
Sir dismissed Gabi's fondness for her father as a psychological phenomenon called "euphoric recall."
In Episode 6, Sir produced a photo of Gabi's dad drinking at the bar, an attempt to show his victim that her father failed to search for her. Gabi, however, found the photograph to be affirmative in that her father remembered his winter gloves.
"He's O.K.," younger Gabi cried with a smile before kissing the photo. Despite Sir tearing the photo up, Gabi thanked her captor for giving her hope. "I will see him again."
Audiences were already aware of the impact Gabi's father had in her life, especially in Episode 5 when Sir forced Gabi to choose a new name so they could "begin a new chapter" and see the sights of the world. Sir said he wanted to start "a new life together."
But when it was time to tell Sir her new alias, the ever-headstrong Gabi said she would only keep her own.
"I thought about it, and my new name will be Gabi Mosely," she said. "That is the name my father and my mother gave me. She is who I am, and I will never, ever give it up."
Gabi's resolve stayed with her into her adult years, especially as she continues to search for missing people whose cases have slipped through the cracks of the public's attention.
Watch all-new episodes of Found on Tuesdays at 10/9c on NBC or stream the next day on Peacock.