NBC Insider Exclusive
Create a free profile to get unlimited access to exclusive show news, updates, and more!
Sign Up For Free to View
Killing It: We Dive Into The Season 2 Finale As Stars Sound Off On Their Hopes For A Third Season
All episodes of Killing It Season 2 are now streaming on Peacock.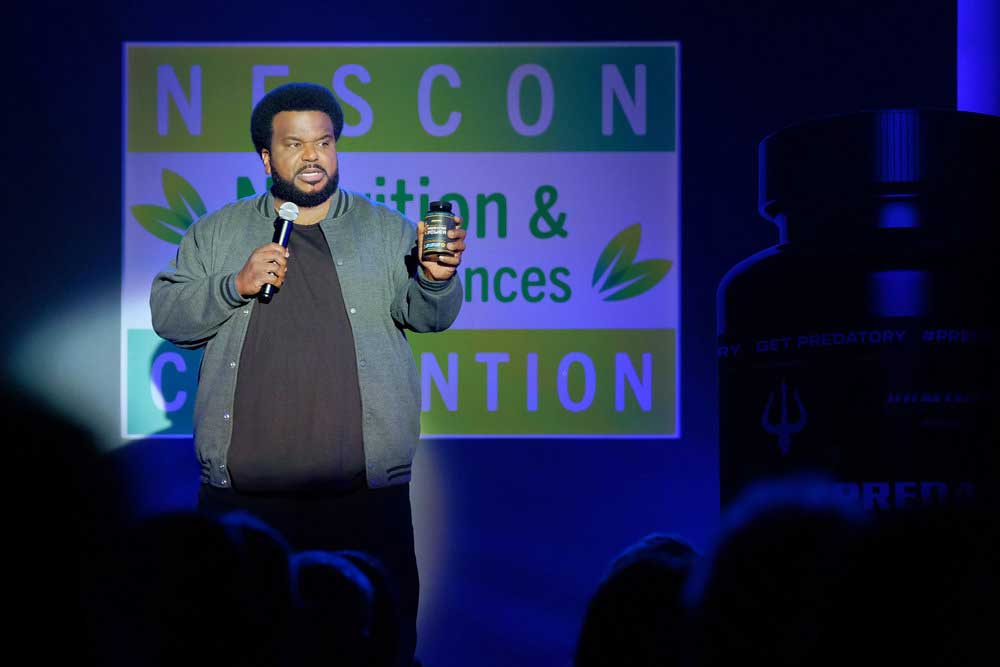 The eternal quest to achieve the American Dream has never been funnier in the second season of Killing It (all eight episodes are now on Peacock).
Armed with their snake-hunting lump sum, Craig Foster (played by series executive producer Craig Robinson) and Jillian Glopp (Claudia O'Doherty) become the co-operators of a saw palmetto berry farm in coastal Florida. But things start to go wrong for the fledgling business right away and only get worse from there.
RELATED: Killing It Season 2 Trailer Promises More Hard Times on Craig's Rise to the Top
Giant snails, swamp criminals, Pitbull impersonators, hungry sharks, and hollow eye sockets are just a few of the insane speed bumps punctuating the sophomore season, whose finale fittingly brings the story full circle. Let's dive into it, shall we?
***Warning! The following contains spoilers for Season 2 of Killing It!***
Killing It Season 2 ending explained
After seven-and-a-half episodes of being dealt one crap hand after another, Craig and Jillian finally regain control of their saw palmetto berry farm and what's more: Green Bounty Organics is still prepared to purchase their entire crop. Turns out the demand for saw palmetto extract has gone through the roof since Craig made the false claim that it can cure prostate cancer.
Everything's looking up...except when the cosmos delivers one final stroke of bad luck. Remember the Giant African Land snails spotted in the area of Henry Farms in the season premiere? Well, it seems the Department of Agriculture's inspection wasn't too thorough because the meningitis-carrying mollusks have infected the entire harvest.
Even so, Green Bounty is still willing to buy the berries. Craig's ready to unload the product that has been the source of so much trouble, but Jillian, the sole voice of morality in a world of double dealing, insists that all of it must be burned. But whether he wants to admit it or not, Craig has absorbed the unforgiving, dog-eat-dog worldview of people like Rodney LaMonca (Tim Heidecker), who have screwed him over time and again in the name of making a quick buck.
RELATED: Killing It Cast On Where We Find Their Characters in Season 2 of Hit Peacock Series
Presented with lucrative stock options, Craig pushes his qualms aside, convincing himself no one will get sick, and seeks out Brock (Scott MacArthur) with the intention of honoring the verbal agreement they struck in Episode 6. "Socket Man" (and we say that with all due respect to Elton John's legal team) will get his 5 percent equity in the farm if he promises to overrule Jillian on the Green Bounty transaction.
Flash forward two months later, and meningitis cases are rising throughout the country. Oops...we guess?
Clearly disgusted by Craig's desire to place profits over principles, Jillian has left the farm to become an Uber driver. Shayla (Melanie Field) has also left, returning to her fast food service job at Lil' Piggies. With no girlfriend waiting in Arizona and an irate FBI agent on his tail, Isaiah (Rell Battle) heads to the Maldives for an indefinite stay.
Craig, meanwhile, has become fabulously wealthy with a luxurious beachside penthouse that doesn't look too dissimilar from the one we saw in the Season 1 premiere. In any case, it's large enough to house his daughter (Jet Miller), ex-wife (Stephanie Nogueras), and his ex-wife's surrogate baby.
The health crisis he created doesn't seem to phase our protagonist as he turns off a dire news report concerning the viral outbreak and smiles contentedly. This alarming display of corporate callousness can't be the end...can it? Will Craig face consequences for his role in the meningitis epidemic? Will he and Jillian repair their friendship? Will Marty Simkowitz's debts ever be paid off in full? We'll just have to wait and see.
RELATED: What Other Movies and Shows Has Killing It Star Craig Robinson Been In?
Has Killing It been renewed for a third season?
No, not yet. But that didn't stop Craig Robinson and Rell Battle from partaking in some light speculation on where they'd like to see the show go next, geographically speaking, over a Zoom call with NBC Insider (conducted before the SAG-AFTRA strike).
Battle suggested Puerto Rico, while Robinson put forth the idea of taking the story international with a trip to Brazil. "I could do São Paulo," chimed in an enthusiastic Battle before adding: "I'd like to see a Season 3, how about that?" In fact, he'd be perfectly happy filming anywhere — "We could go to Biloxi for all I care" — just so long as Peacock renews the project.
"As long as it's not a swamp," Robinson concluded, referring to the arduous Louisiana shoot for Season 1.
When does Season 2 of Killing It premiere on Peacock?
All eight episodes of Killing It Season 2 are now streaming on Peacock alongside the first season.
Critics are absolutely loving the new episodes, with Collider declaring them "an excellent example of satirical comedy." Looper, meanwhile, hails the series as "a genuinely funny show that's R-rated at the same time, making it a rarity among comedies."
Want more original Peacock content? Be sure to check out Twisted Metal, Bel-Air, A Friend of the Family, Poker Face, Joe vs. Carole, Mrs. Davis, MacGruber, and Based on a True Story
**These interviews were conducted before the actors' strike.**