NBC Insider Exclusive
Create a free profile to get unlimited access to exclusive show news, updates, and more!
Sign Up For Free to View
What Other Movies and Shows Has Killing It Star Craig Robinson Been In?
From Dunder Mifflin to the Florida Everglades, Craig Robinson has been there.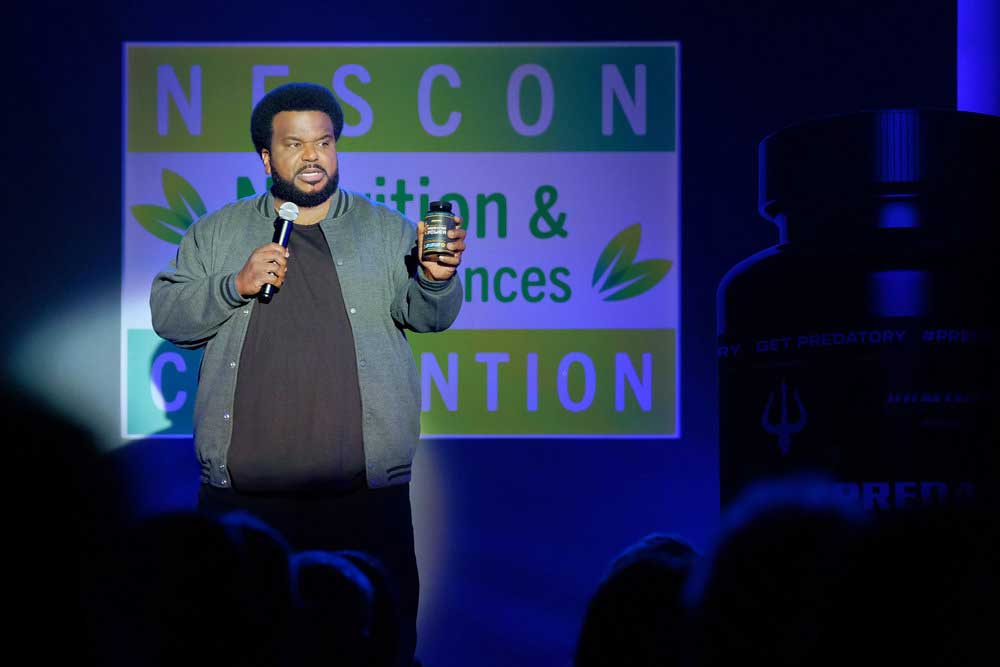 Season 2 of the Peacock comedy series Killing It premieres on the streaming service on Aug. 17, but you could say that star Craig Robinson has been "killing it" for a while. The actor, who plays a man named Craig in the series who enters a state-sponsored python hunt in Florida in an attempt to make a (somewhat) honest living, is also an executive producer on Killing It. But the critically acclaimed show is just the latest in his lengthy filmography. 
Robinson, now 51, was born in Chicago and got his start taking improv and acting classes at The Second City, Chicago's acclaimed improv comedy troupe that's produced countless great comedians. He found some success doing stand-up, but his big breakthrough came in 2005 when he was cast in a little show called The Office. 
Who did Craig Robinson play in The Office?
Darryl Philbin, the warehouse foreman for Dunder Mifflin, is undoubtedly Robinson's most well-known role, and his presence on the show only grew over the course of its nine seasons — all of which are currently streaming on Peacock.  
Even while The Office was on the air, Robinson appeared in lots of movies, frequently collaborating with Seth Rogen. Robinson has a small but memorable role in 2007's Knocked Up where he's a doorman who regretfully can't let a very pregnant Katherine Heigl into the club. He plays a drug lord's enforcer in 2008's Pineapple Express, and he's in Zack and Miri Make a Porno, which was released in the same year. Robinson also stars in both Hot Tub Time Machine movies, and in 2013 he played a version of himself in This Is the End, an apocalyptic Seth Rogen comedy.
In more recent years, Robinson has appeared on the big screen in films like 2019's Dolemite Is My Name, and he lend his voice to Dolittle and the recent DreamWorks animated comedy The Bad Guys.
RELATED: Killing It Season 2 Trailer Promises More Hard Times on Craig's Rise to the Top
On TV, Robinson has kept busy since The Office ended in 2013. In addition to one-off guest roles — including as the beloved frenemy to Andy Samberg's Jake Peralta in Brooklyn Nine-Nine, the Pontiac Bandit — he's had multi-episode arcs on series like Eastbound & Down, Mr. Robot, Brooklyn Nine-Nine — in which he plays the beloved frenemy to Andy Samberg's Jake Peralta, the Pontiac Bandit — and Big Mouth. 
Robinson has been the lead of a few shows, too. He was the star of Mr. Robinson, a short-lived 2015 sitcom where he played a music teacher, and he was the co-lead of Ghosted, a one-season supernatural investigations comedy that aired on Fox on 2017.
Currently, Robinson is the star of Killing It, whose first season premiered on Peacock in 2022. All eight episodes of Season 2 arrive on Aug. 17.