NBC Insider Exclusive
Create a free profile to get unlimited access to exclusive show news, updates, and more!
Sign Up For Free to View
Killing It Cast On Where We Find Their Characters in Season 2 of Hit Peacock Series
All episodes of Season 2 arrive on Peacock Thursday, Aug. 17.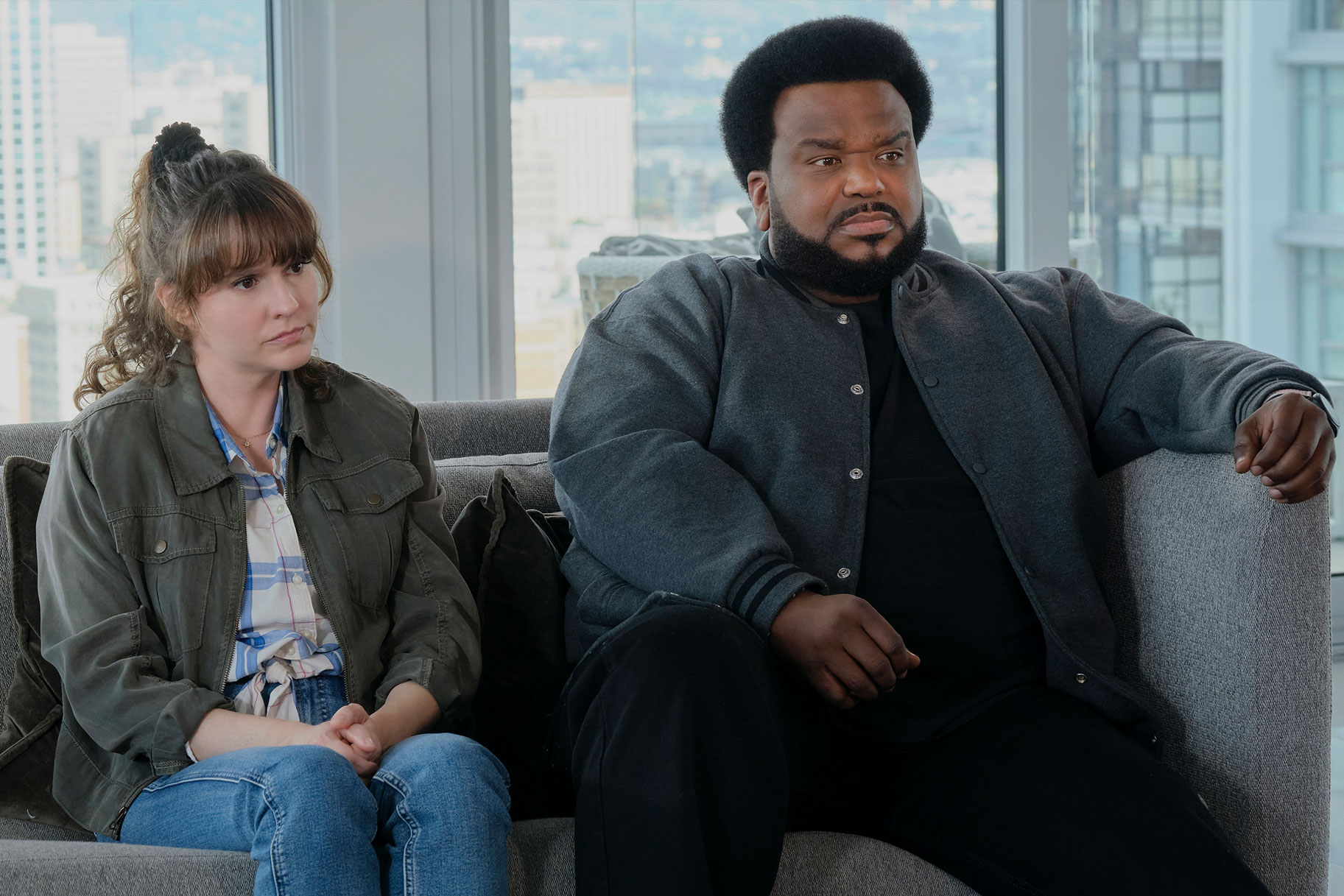 The snake-hunting competition was only the beginning of Craig Foster's rise to the top of the entrepreneurial food chain.
In Season 2 of Killing It (all 10 episodes hit Peacock this Thursday), we'll see how Mr. Foster (played by executive producer Craig Robinson) and his happy-go-lucky business partner Jillian Glopp (Claudia O'Doherty) turn their reptilian winnings into a saw palmetto berry farm in coastal Florida. But their latest venture is anything but smooth sailing as bayou criminals and government inspections threaten to derail their shot at achieving the American Dream.
RELATED: What Other Movies and Shows Has Killing It Star Craig Robinson Been In?
Where do we find the Killing It cast in Season 2?
Speaking with NBC Insider over Zoom ahead of the SAG-AFTRA strike, Robinson told us that his character "starts off extremely happy" this season, which takes place a year later. "He's walking around his farm and greeting his workers," the actor continued. "Life couldn't be better…until it gets worse."
"You're seeing them a tiny step further along from deep rock bottom to slightly above rock bottom," O'Doherty noted in a separate interview. "To Jillian, this is the most exciting thing that's ever happened to her. She's never been happier."
And then we have Craig's brother, Isaiah (Rell Battle), who was forced to go on the run from Tim Heidecker's Rodney LaMonca. But his exile won't last forever. "I pop back up," Battle teased. "I'm in hiding, but I'm gonna find my way to make it back into Craig's life. It's gonna be exciting and exhilarating. I'm being very ghost-like right now."
Season 2 of Killing It traded Louisiana for Los Angeles
While the show's sophomore outing takes place in Florida, production actually unfolded on the backlot at Universal Studios Hollywood in Los Angeles — much to the relief of the cast.
"In Season 1, we were in New Orleans and we were on location all the time; we went to a swamp and filmed there," Robinson said. "I don't know if you've ever done anything in a swamp, but don't. It was either way too cold or way too hot. The ground is always uneven. You can maybe kill yourself."
Another advantage of shooting in California is that "you get to see your family every night," Battle explained. "That was the major difference. But the show still feels the same. I think we're tighter as a cast. We got to know each other a little bit better in New Orleans [so by the time we started filming in] LA, it was like a family. It was already set."
For O'Doherty, the most exciting thing about the location change was that the cast and crew were now in close proximity to the famous Jaws ride, "which was a big deal for me because I love sharks and Jaws," she admitted.
"So at lunchtime, I would usually run over to the Jaws ride and look at Jaws on the track under the water and just feel like, 'Wow, I've really made it.' Whereas in New Orleans, in the swamps, there weren't any animatronic sharks."
She later concluded: "I spent the whole time knowing how lucky we were to be filming a show that I think is funny and to be filming it in a comfortable place [with] lots of rides nearby from Universal Studios and you can see a Minion peering over the hill. That's really exciting."
What are saw palmetto berries?
Saw palmetto berries really do exist! They grow from "a shrublike palm native to the southeastern United States," according to the National Center for Complimentary and Integrative Health.
Like most people watching the show, however, the cast was not intimately acquainted with the world of saw palmetto or its practical uses in modern medicine. "I didn't get familiar with the terminology until the show," Robinson admits. 
"I read the script and I Googled it. That's how much I knew," echoed Battle with a laugh.
O'Doherty also plead ignorance: "I'd never heard of them before and while we were shooting this season, I was like, 'Do they really help with the prostate?' Because I did not know."
The Mount Sinai website provides historical background on the plant, explaining that the berries were once a dietary staple of Native Americans. In the early 1900s, they were used "to treat urinary tract problems, and even to increase sperm production and boost libido." Today, saw palmetto is mainly used as a treatment for "benign prostatic hyperplasia (BPH), a non-cancerous enlargement of the prostate gland."
When does Season 2 of Killing It premiere on Peacock?
All eight episodes of Killing It Season 2 land on Peacock this coming Thursday — Aug. 17.
Critics are absolutely loving the new episodes, with Collider declaring them "an excellent example of satirical comedy." Looper, meanwhile, hails the series as "a genuinely funny show that's R-rated at the same time, making it a rarity among comedies."
Stream the first season right here!
Want more original Peacock content? Be sure to check out Twisted Metal, Bel-Air, A Friend of the Family, Poker Face, Joe vs. Carole, Mrs. Davis, MacGruber, and Based on a True Story
**These interviews were conducted before the actors' strike.**