NBC Insider Exclusive
Create a free profile to get unlimited access to exclusive show news, updates, and more!
Sign Up For Free to View
Emotional: Chris Sullivan Just Shared a Pic of the This Is Us Cast All Together
This throwback! We need tissues!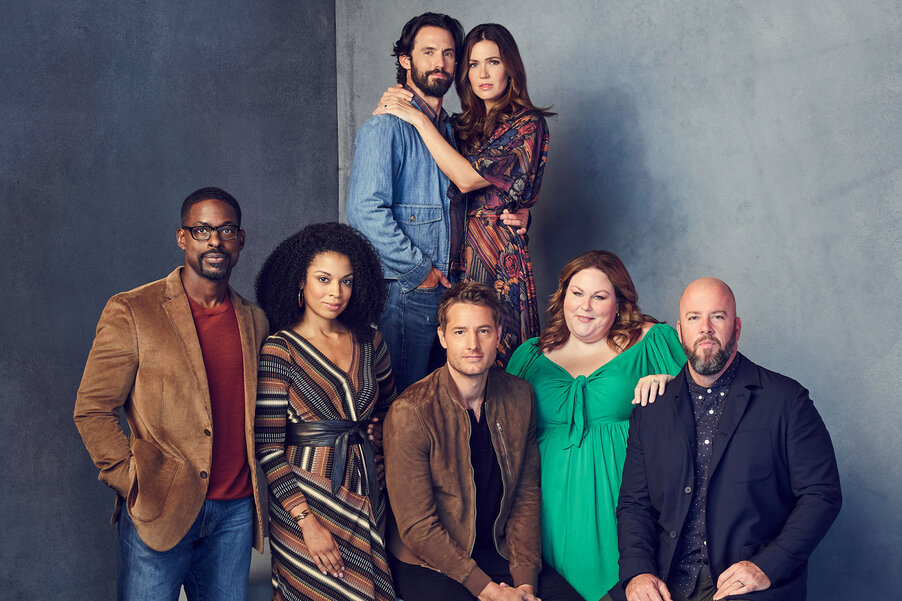 This Is Us may have ended, but that doesn't mean it has left our hearts. And this is something Chris Sullivan (who played Toby) knows all too well.
On January 11, 2023, the actor took to his official Instagram page to post a throwback photo of the group all together. The photo showed the main cast of This Is Us gathered around a table. In the pic, they're all dressed in lavish outfits (with Sullivan in a neon checkered suit) and have serious, concerned looks on their faces. See the picture here. 
"We've called you here today to see why you've been crying so much… #intervention #thisisus #helpushelpyou #familymeeting #tb #throwback," Sullivan cheekily captioned the snapshot. Let's face it– there's no doubt you've reached for the tissues while watching This Is Us.
This Is Us recently won two Shorty Impact Awards, a social justice-oriented awards program dedicated to purpose-driven work, for their representation of Rebecca Pearson's Alzheimer's story. The show collaborated with Caring Across Generations and HFC on a campaign titled "This Is Us. This Is Care. A Conversation," aimed to support those experiencing cognitive decline.
"I overwhelmingly hope that people feel a sense of community watching the show and recognize themselves and feel a sense of representation and we're sort of opening that door ever so slightly to have a more nuanced conversation about caregiving in general, about dementia in general. I hope that's what the show carries forth off into the world," Mandy Moore said during a conversation with Seth Rogen and his wife, Lauren Miller Rogen, co-founders of HFC.
This Is Us encouraged viewers to have difficult yet necessary conversations about loved ones experiencing cognitive decline and helped them navigate the complicated topic of caregiving—all honorable work that was recognized by the Shorty Impact Awards.
Watch every episode of This Is Us on NBC.