NBC Insider Exclusive
Create a free profile to get unlimited access to exclusive show news, updates, and more!
Sign Up For Free to View
BFFs Carol Burnett and Julie Andrews First Met 60 Years Ago—and It's the Best Story
The two icons' friendship has a legendary origin story.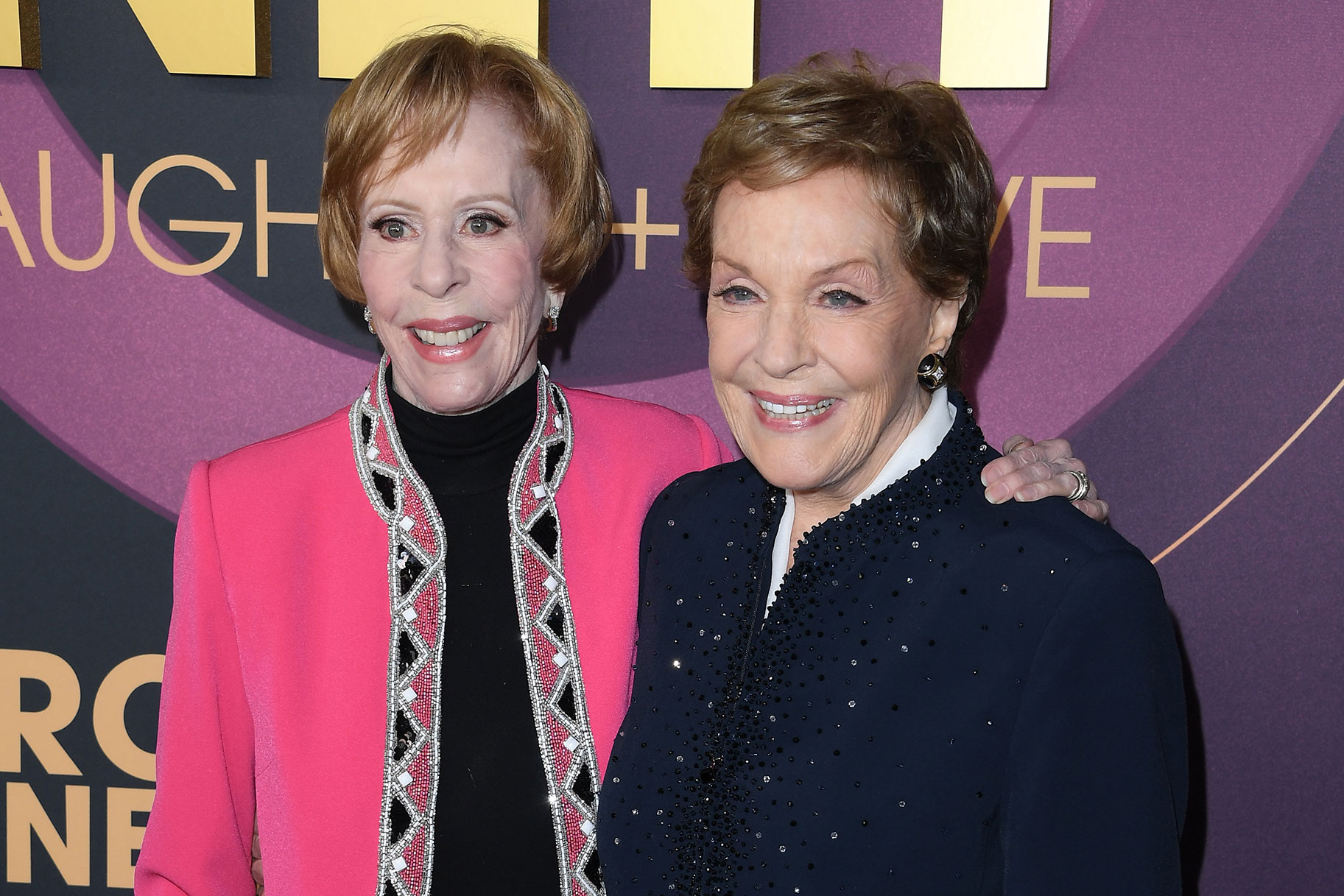 The legendary Carol Burnett has had an equally-iconic best friend for more than a whopping six decades now. Burnett—whose 90th birthday special, Carol Burnett: 90 Years of Laughter + Love aired on April 26 NBC—and the one and only Julie Andrews are two peas in a pod, and the lore of how their lifelong friendship came to be is totally in character for both of them. 
In a recent appearance on Kelly Ripa's podcast Let's Talk Off Camera, Burnett told the story of how the two classy ladies initially hit it off. 
"First there was an agent and a manager that I knew, who knew Julie, and he also knew the executive producer of The Garry Moore Show. And they said, you know, you two girls have to meet," Burnett explained the origin. "We went to a Chinese restaurant afterwards, and those poor men didn't stand a chance," she continued. "Julie and I never stopped talking. We just, it was like we've known each other forever. And, so that's since 1961 we've known each other." And the rest is history!
Andrews herself also chimed in about her and Burnett's close-ness. 
"From day one, we both seem to know and understand where each one of us is coming from," she told People "Although we come from different countries, we recognized in each other things that were of mutual understanding. We both had tough beginnings and we both kind of bonded [for] that reason. It was instant the day we met. And from then on, it's been nothing but one hugely funny, joyous ride with a lot of understanding."
"She's been a long-time chum and I adore her," she continued. "She's wonderful to work with, and she's loyal and kind, and it's never changed. It isn't that we speak every day, to be truthful. But it's the kind of friendship that the minute you meet up again, it's exactly as it was. To know you've got a friend that special and loyal, and you don't need to be on, you don't need to be doing anything other than be yourself, it's a pleasure."
"Having that fresh, open mind that she has is so lovely," Andrews added. "She's always available, always open, and generous. I don't know anybody that doesn't respect her as I do, because she's rock solid as a friend, believe me. There's been massive laughter between us and I become more bad and she eggs me on. But it's a lovely friendship."
Watch Carol Burnett: 90 Years of Laughter + Love on Peacock.