NBC Insider Exclusive
Create a free profile to get unlimited access to exclusive show news, updates, and more!
Sign Up For Free to View
Brandon Routh on How The Hunt For Red October Inspired His Quantum Leap Role
The former Superman plays Addison's dad in "S.O.S."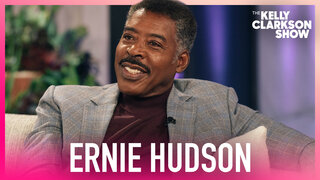 Brandon Routh ranks pretty high on the list of actors who can play impressive fathers. Not only did he star as Clark Kent in Superman Returns (2006), but he also played Todd Ingram in Scott Pilgrim vs. the World, as well as The Atom in six seasons of Legends of Tomorrow. Put simply, he excels in the realm of "cool dad" territory.
Which explains his role in the next Quantum Leap episode, "S.O.S," where he portrays Addison Augustine's (Caitlin Bassett) father, Executive Naval Officer Augustine. A familiar face in genre television shows like NBC's Chuck and the various Arrowverse shows, Routh tells NBC Insider that the original Quantum Leap was an early influence in his now love for sci-fi storytelling.
"It was a show in the cycle of many shows that were 'must see TV' at the time," he says of his love for the OG series as a kid. "It was a big part of my childhood."
When he was offered a guest role in the revival Quantum Leap series, Routh says he was quick to accept because of the history of the beloved series and what he says is an "iconic pull" towards actor Scott Bakula. "He is fantastic and I've worked with him before. We even share the same birthday, so this was a weird thing to come to me," he says about the serendipity of the offer.
RELATED: Looking back at Brandon Routh's most memorable genre roles, from 'Flash' to '400 Days'
"And then there was the fact that [the episode] was being filmed at the USS Iowa, and I'm from Iowa," Routh shares. "In fact, when Senator Tom Harkin was out here 10 or 12 years ago to do the dedication [of the ship], they invited me but I was not able to attend because I think my son had just been born around that time. So, this was my first visit to the USS Iowa. And to get to film there was special."
Routh says the "S.O.S" episode takes place in 1989, and he plays the loyal XO to legendary Captain Bill Drake on the USS Montana. On a typical war games training mission in the East China sea, the situation becomes deadly serious when a Chinese submarine provokes Drake into some potentially consequential actions that Dr. Ben Song (Raymond Lee) has to leap in and fix. 
Playing out as a tense thriller, Routh says he prepped for the episode by watching the classic John McTiernan directed submarine spy thriller, The Hunt for Red October. That war-time classic stars Sean Connery and Alec Baldwin as they navigate a tense underwater standoff with a Russian sub. "I'd seen it back in the day, but reviewing that stuff is always good for understanding the pace of what's going to happen," the actor explains.
"And in listening to that kind of clarity because you have to speak clearly [on a ship]. There's no time to have mush mouth," he jokes. 
Routh is set to debut in the next episode of Quantum Leap, airing Monday night, March 6, at 10/9c on NBC and next day on  Peacock.