NBC Insider Exclusive
Create a free profile to get unlimited access to exclusive show news, updates, and more!
Sign Up For Free to View
Brandon Routh, a.k.a. Superman, Will Guest Star on NBC's Quantum Leap
Routh has been a stalwart of the DC universe—and now he's joining the Quantum Leap universe.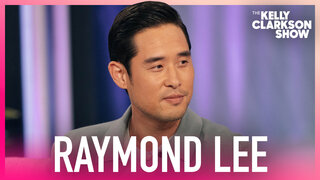 Brandon Routh, a fan-favorite sci-fi star who once donned the cape as Superman on the big screen, is set to guest star on an explosive (literally) new episode of Quantum Leap later this season.
Routh is slated to guest star in the March 6 episode of Quantum Leap called "S.O.S.," a large-scale story that finds Dr. Ben Song (Raymond Lee) leaping into the middle of a war games rescue mission in 1989. Routh will co-star as commanding officer Alexander Augustine, a.k.a. Addison's (Caitlin Bassett) father.
But before he lands in the middle of Ben's latest leap, who is Routh and where might you know him from? Read on for details. 
Everything to know about Brandon Routh
Yes, he was Superman
Routh was just 24 years old and a relative unknown in Hollywood when he landed the coveted role of Clark Kent, a.k.a. Superman, in director Bryan Singer's Superman Returns (2006). The film received largely positive reviews, with critics praising its throwback style to Richard Donner's iconic 1978 Superman film. 
He was on NBC's Chuck
After Superman Returns, Routh's next fan-favorite role came in NBC's spy-fi hit Chuck, which ran from 2007-2011. The series starred Zachary Levi as a lovable geek who has a top-secret government computer downloaded into his brain. Routh recurred mostly in Season 3 in the role of Daniel Shaw, a mentor-eventually-turned-foil for Levi's Chuck, and also popped up in the show's fifth season.
He played the ultimate jerk in Scott Pilgrim vs. the World
Routh's career took some really fun turns after his Superman gig, but his role in Edgar Wright's 2010 adaptation of Scott Pilgrim vs. the World was particularly special. Routh played one of Ramona's (Mary Elizabeth Winstead) memorable evil exes, Todd Ingram, a role for which he sported spiky blonde hair and superpowers.
He became a superhero again
For an entire decade of fans, Routh is almost certainly associated with the character Ray Palmer (a.k.a. The Atom), a superhero who appeared across The CW's DC superhero shows The Flash, Arrow, and Legends of Tomorrow. He played the character, essentially a cross between Tony Stark and Ant-Man, for several seasons on the long-running small screen superhero slate for most of the 2010s. Interestingly enough, he even briefly reprised his Superman role as part of The CW's "Crisis on Infinite Earths" crossover event.
Watch Quantum Leap on NBC Mondays at 10/9c and next day on Peacock.