NBC Insider Exclusive
Create a free profile to get unlimited access to exclusive show news, updates, and more!
Sign Up For Free to View
Blake Shelton & Gwen Stefani Are Reuniting On Stage for a Special Summer Concert
The Voice Coaches are coming to Sin City for a huge event!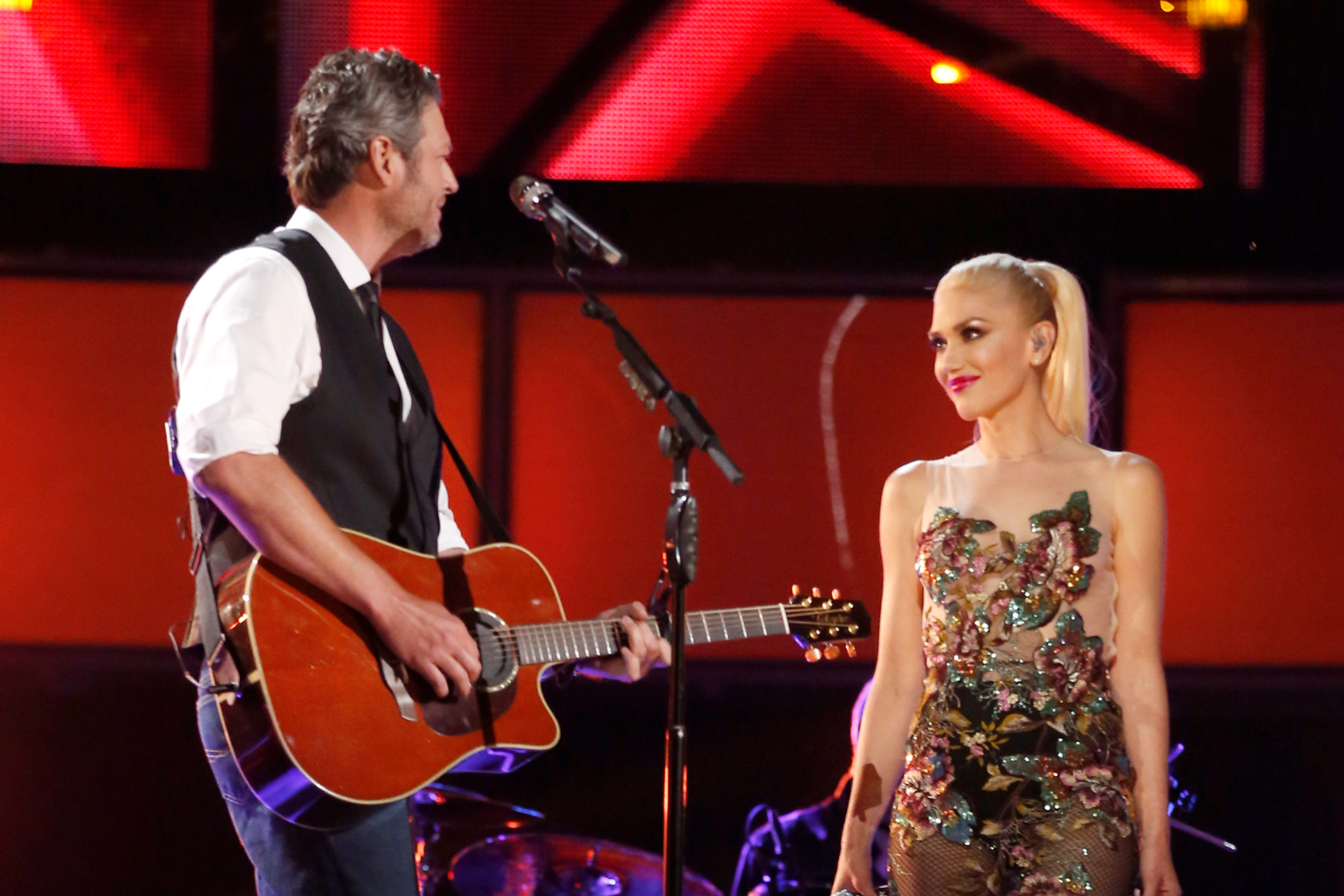 Blake Shelton and Gwen Stefani continue to be unstoppable!
On June 7 Shelton and Stefani will be joining forces in Las Vegas at Allegiant Stadium for an epic concert. They are the two guests in the musical lineup for Cisco Live, an event celebrating innovators in the technology business. And we can't wait to see the amazing performances the power couple have in store for the lavish show.
This won't be the only time Shelton and Stefani have performed together onstage. Shelton is currently on his "Back to the Honky Tonk Tour" and most recently Stefani surprised audiences by appearing onstage to perform a duet with him. In the candid snapshots, the two are seen holding their microphones and singing to each other while Stefani rocked a sparkly outfit and cherry red lipstick.
Their heartwarming duets include "Happy Anywhere", "Nobody But You", "Go Ahead and Break My Heart", and "You Make it Feel Like Christmas". Check out all the beautiful renditions here.
Shelton and Stefani met when they were both Coaches on The Voice in 2014, and have been married since 2021. However this year's season of The Voice will be Shelton's last, as he cited wanting to spend more time with his family to be a large factor for his choice to depart from the show.
"I think being a stepdad has changed my perspective in that I'm not the first person that I think about anymore," he said in an interview with Access. "Even to the small little things when you go, 'I think I'll do this,' the very next thought is always, 'Well, wait a minute. How's that going work?' Or, 'What will they think?' Or, 'How will that affect a schedule?'"
"I think the only way for me to really do that right is to step away from being committed to something like The Voice that demands a lot of your time," he continued. "There's no way around it. If you're going to do it and do it right, you have to be 150 percent in. And I just feel like those days are behind me for now. I got a more important job."
Stefani echoed the same reasoning to Extra. "It's a lot of brain power, it's a lot of time away from the family, those kinds of things. I think he just got to a point where he just wants time in his ranch, like time to just do the other things that he loves to do," she explained.
Watch The Voice on NBC Mondays at 8/7c and Tuesdays at 9/8c and next day on Peacock.