NBC Insider Exclusive
Create a free profile to get unlimited access to exclusive show news, updates, and more!
Sign Up For Free to View
Benedict Cumberbatch Says He's 'Working Up' to Being an SNL Five-Timer
He'll be hosting the show for the second time on Saturday, May 7.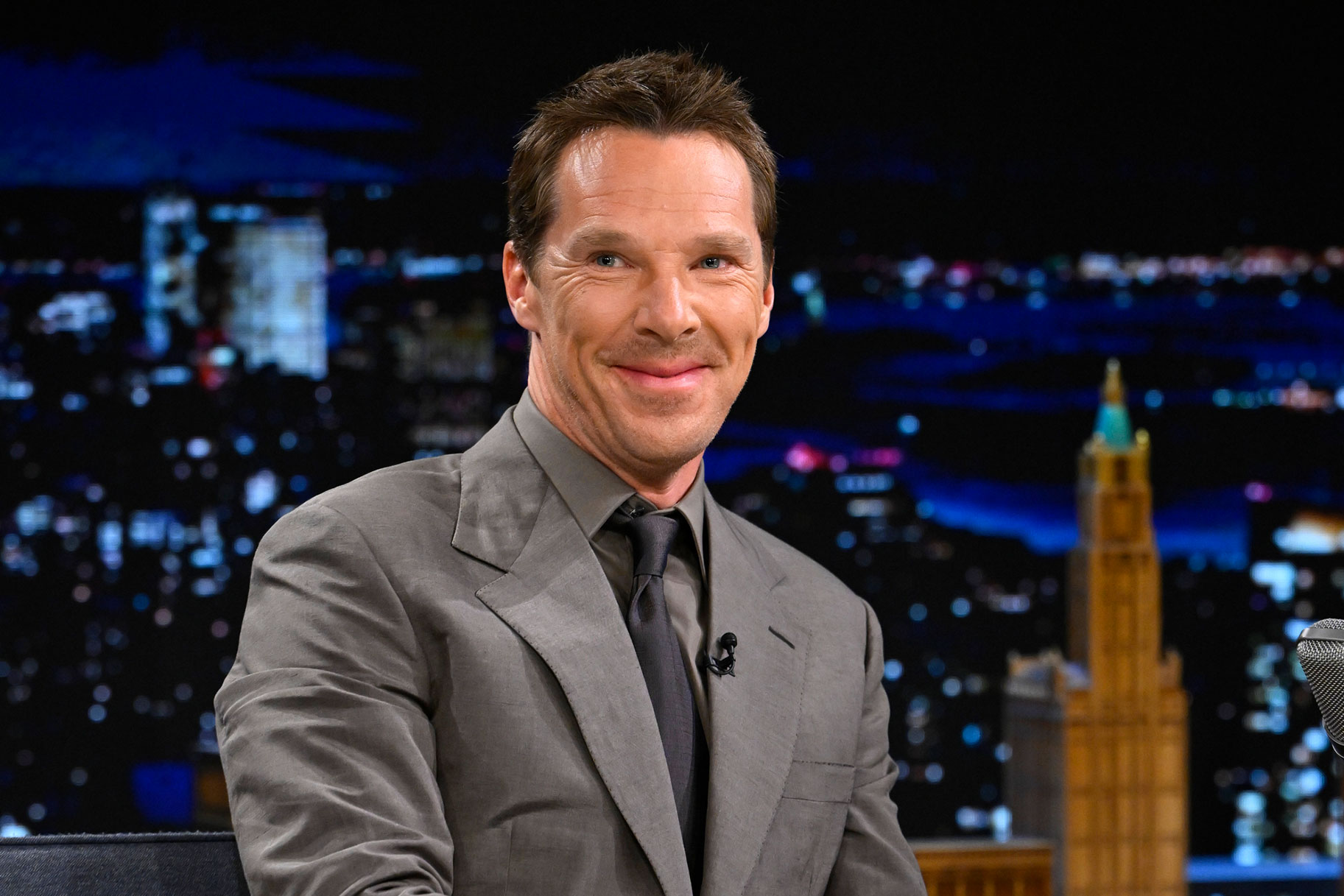 Benedict Cumberbatch will host Saturday Night Live for the second time on Saturday, May 7, and the Oscar nominee has hopes of joining the coveted Five-Timers Club. (For the unfamiliar, that's the term used for celebrities who have hosted SNL at least five times.)
"I'm working up to that five," Cumberbatch told NBC's Mark Barger in a new interview. "I guess this is my second time. But it's great, and I feel a little bit more at ease."
Cumberbatch first hosted SNL back in 2016, with Solange as a musical guest, and says he knows "a little bit more of what to expect the second time around." 
"I'm managing to enjoy myself," he says, revealing there isn't just one thing exciting him about his second go at hosting. "[It's]the whole package," he tells NBC. "...Everyone's rehearsing and building stuff and the table read...it goes on and on and on. There are so many highs. It's a great experience." 
In addition to playing Doctor Strange, Cumberbatch is mostly known for his dramatic roles, having earned Oscar nominations in 2014 (The Imitation Game) and 2021 (The Power of the Dog). But he insists there's "always a bit of comedy in what I do, no matter how dark it gets."
That being said, just knowing comedy doesn't prepare you for SNL. "This is sort of nonstop in that vein," he says. "It's also the live experience, it's being able to do that and trying to hold and not break [character]... It's going to be hard to get through some of these sketches. They're so funny." 
Arcade Fire is the musical guest for Cumberbatch's second SNL episode. Watch it all go down Saturday, May 7 at 11:30 p.m. ET on NBC.