NBC Insider Exclusive
Create a free profile to get unlimited access to exclusive show news, updates, and more!
Sign Up For Free to View
Alicia Keys' Kids and Husband Got Her a Lavishly Epic Birthday Gift
"That's crazy!" Keys couldn't stop repeating during the reveal. Watch new seasons of The Voice on NBC.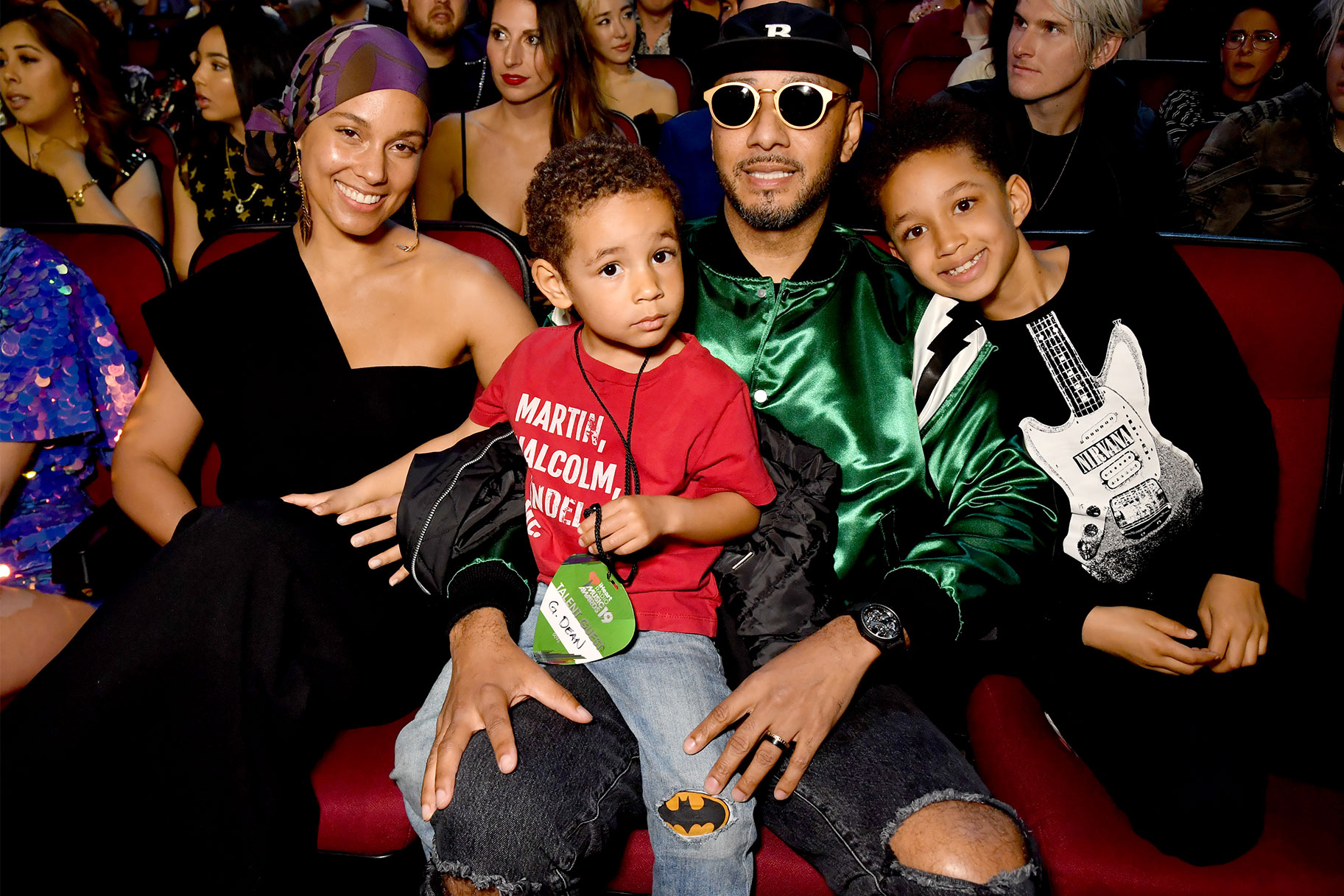 Former The Voice Coach Alicia Keys is clearly living the best life with her family!
On March 27, the "Girl on Fire," singer took to her official Instagram page to share a sweet video of her husband and children giving her an absolutely amazing late birthday gift.
"Hey man, what's happening?" her husband Swizz Beats asked their younger son Genesis in the clip.
"Crazy stuff," he said.
"This is your gift to who?" Swizz asked.
"Mommy," Genesis responded.
The camera then zoomed in to their older son, Egypt. "That's the one right here," he repeated with an excited nod.
We then caught a glimpse of a mysterious large object covered by a black sheet. An eager looking Alicia Keys confidently held a pair of keys in front of the camera.
The two kids then lifted the cover to reveal a sleek black and beige Maybach Mercedes Benz car.
Keys was elated. "That's crazy!" she repeated with her mouth agape. "
The wheels! Gorgeous, thank you!" she gasped.
"Those wheels are fire!" Egypt exclaimed, prompting a chuckle from others in the room.
Swizz then urged Keys to unlock the door to the lavish vehicle, and she then stepped in the backseat and posed, looking overjoyed. "I'm in awe," she said.
"Maybach Sundays 😂 I finally got to see my bday gift from the kids and my hubby 🥵🥵🥵🤯🤯🤯 RIP @virgilabloh this one is a masterpiece woooowwww🙏🏽🙏🏽🙏🏽," Keys captioned the post, referencing the late fashion designer who designed the car.
Keys was a Coach on The Voice on Season 11, 12, and 14. In a 2017 interview with Entertainment Tonight, Season 12 Winner Chris Blue discussed being on Keys' team and her impeccable mentoring style.
"She's had her hand in everything, to be honest," he told the outlet. "We're writing together, she's producing, I'm trying to get her on a track; we'll see what happens. But I won't complain! She's producing, she's writing, I'm good with that."
Blue also gave advice to future Artists who will be competing on the show. "Enjoy it, have fun. Don't overthink, don't overanalyze," he said. "Be present, be in the moment. Everything will fall into place. I was a nervous wreck ... This is something that happens once in a lifetime and it's an experience that you'll never forget. Once it's over, it's over and all you have to live with are the memories that you have and the experience that you've shared with the people there."
Watch The Voice on NBC Mondays at 8/7c and Tuesdays at 9/8c and next day on Peacock.