NBC Insider Exclusive
Create a free profile to get unlimited access to exclusive show news, updates, and more!
Sign Up For Free to View
Here Are All the Acts Going to the AGT Live Shows
See if your favorite performers made it to the next round.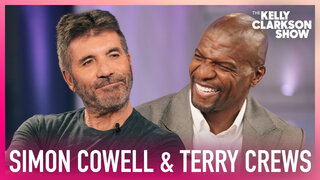 After nine rounds of America's Got Talent Season 17 Auditions, fans finally know who exactly will perform during the Live Shows.
Beginning Tuesday, August 9 at 8/7c, we'll see a total of 55 different performances across five weeks (11 Acts will perform each week). This also includes America's Wildcard vote, which will be revealed on August 9. During Wednesday night's Live Results Shows, we'll see two Acts advance to the finale each week, based on fan votes. The rest of the Acts will be eliminated from the competition.
But before we get too ahead of ourselves, check out all of 2022's Live Show Acts, below, and make sure you support your favorite!
Amazing Veranica and Her Amazing Friends
Amoukanama
Ava Swiss
Avery Dixon
Ben Lapidus
Drake Milligan
Lace Larrabee
Mervant Vera
Oleksandr Yenivatov
Players Choir
Stefanny and Yeeremy
Aiko Tanaka
Chapel Hart
Duo Rings
Freckled Zelda
Fusion Japan
Madison Baez
Mr. Pants
The Brown Brothers
The Pack Drumline 
Wyn Starks
Yu Hojin
Amanda Mammana
Celia Munoz
Funkanometry
Hayden Kristal
Jojo and Bri
Mia Morris
MPLUSPLUS
Nicholas Ribs
Sara James
The Lazy Generation
XOMG POP!
Acapop!
Bayley Graham
Cline Twins
Harper
Jannick Holste
Lee Collinson
Lily Meola
Merissa Beddows
Metaphysic
Mike E. Winfield
Urbancrew Flyers
Aubrey Burchell
Blade 2 Blade
Don McMillan
Jack Williams
Kristen Cruz
Kristy Sellars
Max Ostler
Mayyas
Shu Takada
Travis Japan
AGT Wildcard Act: Jordan Conley