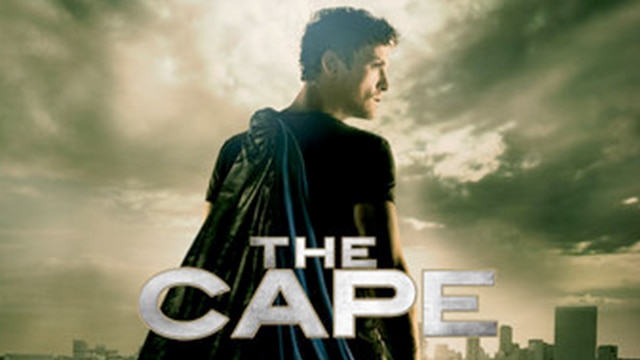 About the Show
"The Cape" is a one-hour drama series starring David Lyons ("ER") as Vince Faraday, an honest cop on a corrupt police force, who finds himself framed for a series of murders and presumed dead. He is forced into hiding, leaving behind his wife Dana (Jennifer Ferrin, "Life on Mars") and son, Trip (Ryan Wynott, "Flash Forward"). Fueled by a desire to reunite with his family and to battle the criminal forces that have overtaken Palm City, Vince Faraday becomes "The Cape" - his son's favorite comic book superhero - and takes the law into his own hands.
Rounding out the cast are James Frain ("The Tudors") as billionaire Peter Fleming, The Cape's nemesis who moonlights as the twisted killer Chess; Keith David ("Death at a Funeral") as Max Milani, the ringleader of a circus gang of bank robbers who mentors Vince Faraday and trains him to be The Cape; Summer Glau ("Terminator: The Sarah Connor Chronicles") as Orwell, an investigative blogger who wages war on crime and corruption in Palm City; Dorian Missick ("Six Degrees") as Marty Voyt, a former police detective and friend to Faraday; Martin Klebba ("Pirates of the Caribbean") as Rollo, member and unassuming muscle of the circus gang of bank robbers; and Vinnie Jones ("Lock, Stock and Two Smoking Barrels") as Scales, resident thug and cohort of The Cape's nemesis Chess.
"The Cape" is a Universal Media Studios and BermanBraun production from Executive Producer/Creator Tom Wheeler ("Empire"), along with Executive Producers Gail Berman and Lloyd Braun (NBC's "Mercy"), John Wirth ("Terminator: The Sarah Connor Chronicles"), and Gene Stein ("Accidentally on Purpose").