NBC Insider Exclusive
Create a free profile to get unlimited access to exclusive show news, updates, and more!
Sign Up For Free to View
This Conversation Saved Dwayne and His Dad's Relationship in the New Young Rock
Let's just say...things get real.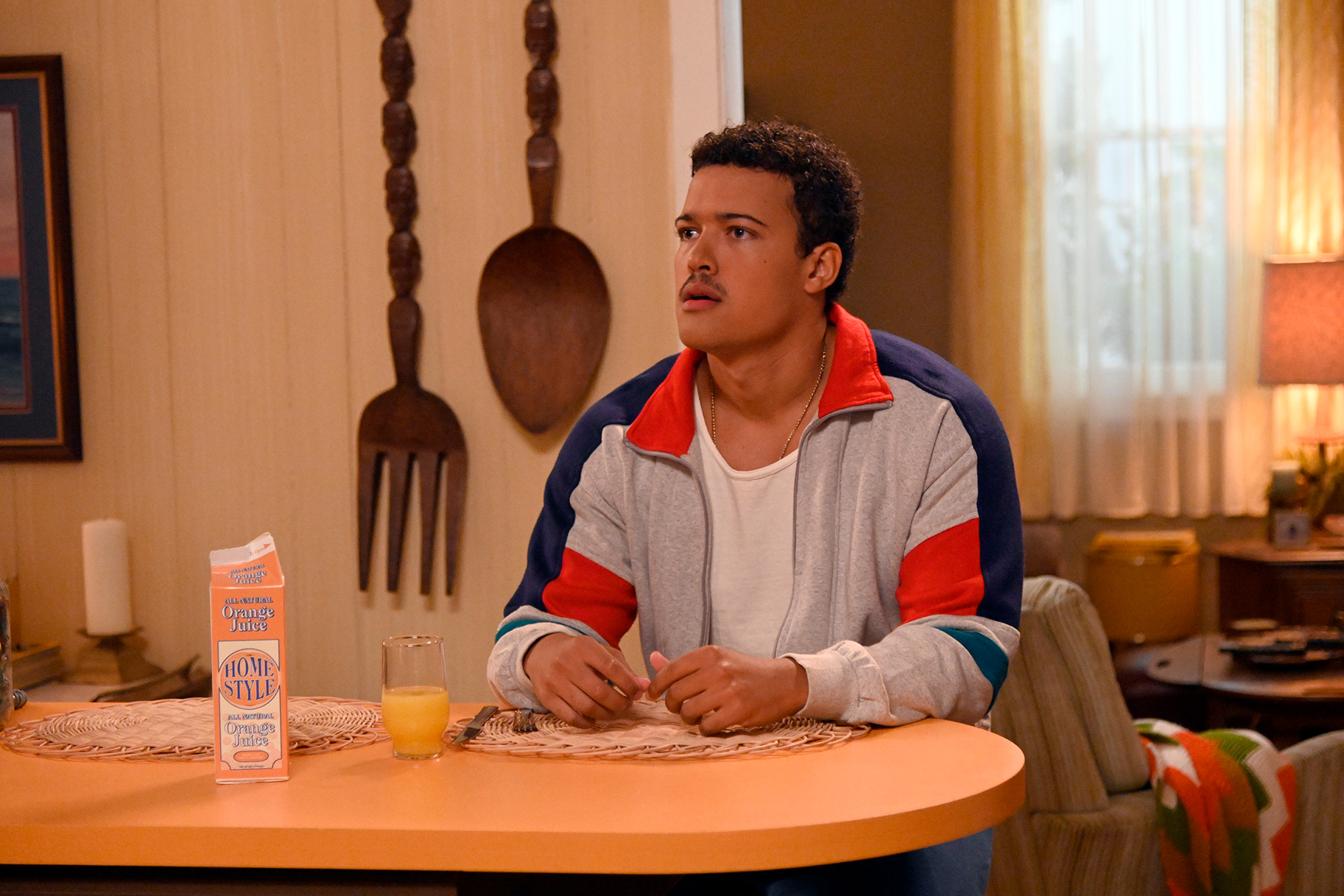 Young Rock Season 3, Episode 4 takes a look at a healing conversation that unfolds between Dwayne and his father, Rocky, in an unlikely location. 
When teenage Dwayne (Bradley Constant) suspects his father (Joseph Lee Anderson) has been spending nights out partying while his mom (Stacey Leilua) struggles to put food on the table, he decides to confront his dad after following him to Chi Chi's restaurant. 
The night takes an unexpected turn when Dwayne discovers the truth: His dad has started working as the restaurant's janitor. The only catch is the owner locks Rocky inside while he's cleaning each night so he doesn't steal anything. 
Dwayne asks his dad why he didn't just tell the truth about where he had been going at night, which leads to a deeper conversation about his father's ongoing lies. To test Rocky, Dwayne asks him a question he already knows the true answer to, and to his surprise, Rocky is honest. 
Before long, they're teaming up to clean the restaurant and have an honest father-son heart-to-heart. However, before long, Dwayne catches Rocky in another lie about the chef supposedly adding "fried lettuce" to the menu, having been inspired by one of Rocky's late-night deep-fried concoctions. 
"Haven't you ever heard of the lie pyramid," responds Rocky. "On the bottom there's spin. That's just like, working a gimmick. Then, we have a white lie, a consequential lie, a lie of omission, and at the tippy-top of that bad boy is a bald-faced lie. Me, I'm mostly spinning."
Before long, they're back to their father-son bonding sesh, when Rocky asks Dwayne, "When did you stop looking up to your pops?" The tables turn when Dwayne's honest answer cuts Rocky deep, and Dwayne tries to backpedal. 
"I know you're upset, but how am I supposed to feel?" says Dwayne. "We can barely make rent, and I'm eating discount Dinosaur hash browns for breakfast. Look, at the end of the day, I know you're trying to make things better."
Rocky admits he's made plenty of mistakes as both a husband and a parent. "I put our family in this position; I looked out for myself and hurt the people I was supposed to protect," he says. 
By the end of the flashback, the Rock reflects on the night at Chi Chi's with Randall Park. 
"Honestly, I think this was the first time he had been truly real with himself," he says. "I waited 16 years to have a moment like that, and that really meant something to me. In a way, that night that my dad and I spent in Chi Chi's, that might have saved us."
Watch Young Rock Fridays at 8:30/7:30c on NBC and the next day on ​​Peacock