NBC Insider Exclusive
Create a free profile to get unlimited access to exclusive show news, updates, and more!
Sign Up For Free to View
A Breakdown of Young Rock's Main Cast
There's so much to love about the characters on this show.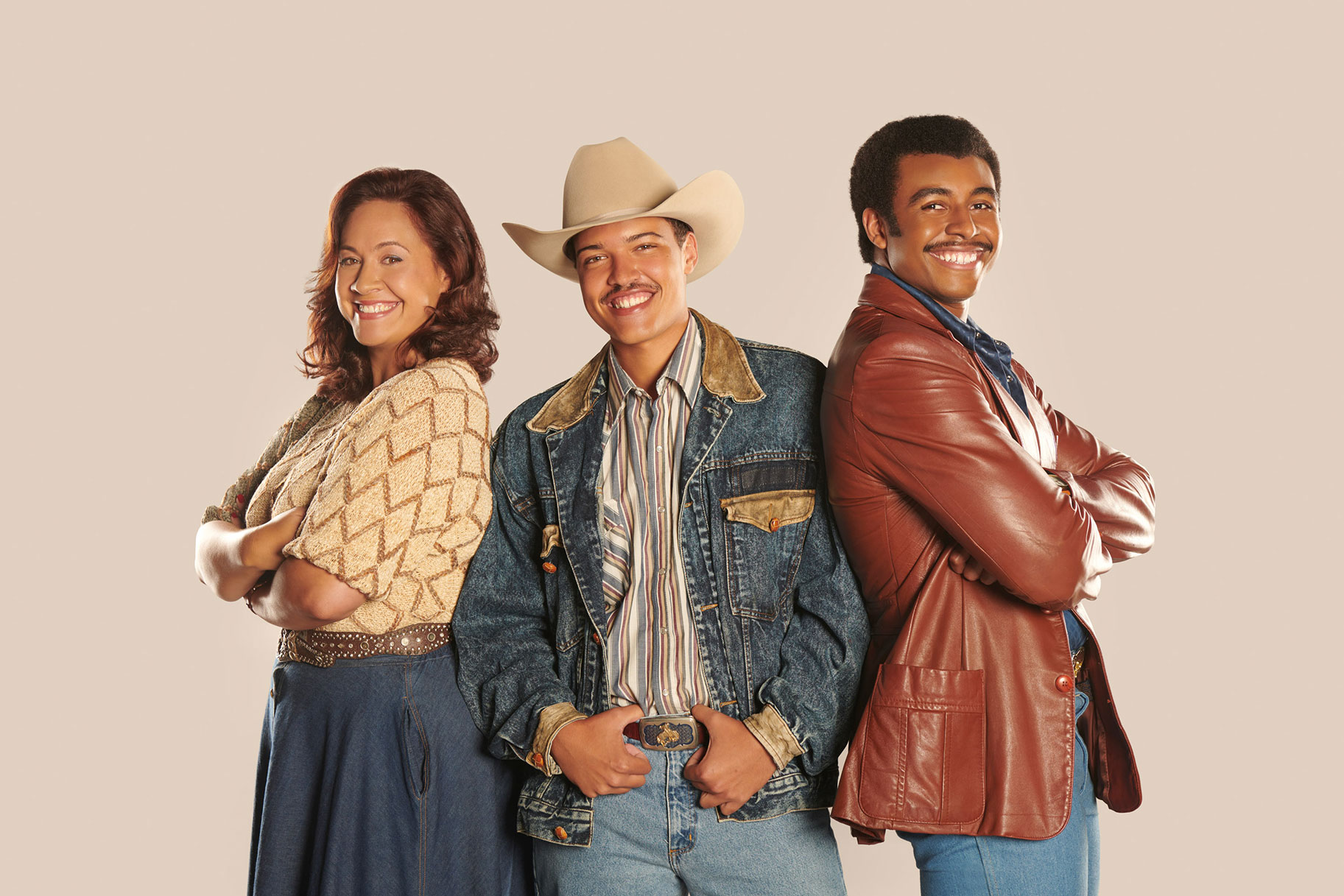 With the Young Rock Season 3 premiere coming up, audiences are eager to pick up where the story left off. Young Rock follows Dwayne "The Rock" Johnson in 2032 as he's running for president. Each episode is formatted as an interview, where Johnson reflects on fictionalized memories that led him to his current reality.
The three main periods of his life on the show, depicted in flashbacks, include his early childhood, high-school experience, and his time as a collegiate athlete. Here's a look at the main Young Rock characters. 
Dwayne Johnson as himself 
Probably the most straightforward character, Dwayne "The Rock" Johnson plays himself. More specifically, he plays the 2032 presidential candidate version of himself. Needless to say, his real-life charisma shines through. 
Groulx plays Johnson at the tender age of 10 when he's known as "Dewey." During this time, we see a window into Johnson's early childhood in Hawaii. Seeing the ups and downs of adolescence, Groulx's performance paints the picture of an outgoing, bold, and inquisitive boy. 
Constant stars as the 15-year-old version of Johnson, who's in the thick of puberty. At this time, he's navigating the hectic politics of high school. We also see Johnson's character being ostracized for his intimidating size. 
Latukefu plays Johnson during the start of his college sports career, shortly after he is accepted into the University of Miami under an athletic scholarship. However, in addition to the feel-good coming-of-age moments, we also see Johnson's character cope with a potentially career-ending injury. 
Leilua stars as Johnson's tenacious, resilient, and supportive mother. The role, although not the most ostentatiously written, presents an endearing portrait of a mother who genuinely wants what's best for her son. 
Anderson gives a strong performance as Johnson's father and also a pro wrestler himself. In fact, in the show, it's clear that the WWE Hall of Fame wrestler played a huge part in his son's shift from sports to wrestling. 
Watch Young Rock on Peacock and on NBC.  Season 3 premieres Friday, November 4 at 8:30/7:30c on NBC.