NBC Insider Exclusive
Create a free profile to get unlimited access to exclusive show news, updates, and more!
Sign Up For Free to View
Why Bowen Yang Says He Hasn't 'Hogged the Spotlight' on SNL
The fan favorite prefers a low-key presence on the iconic sketch show.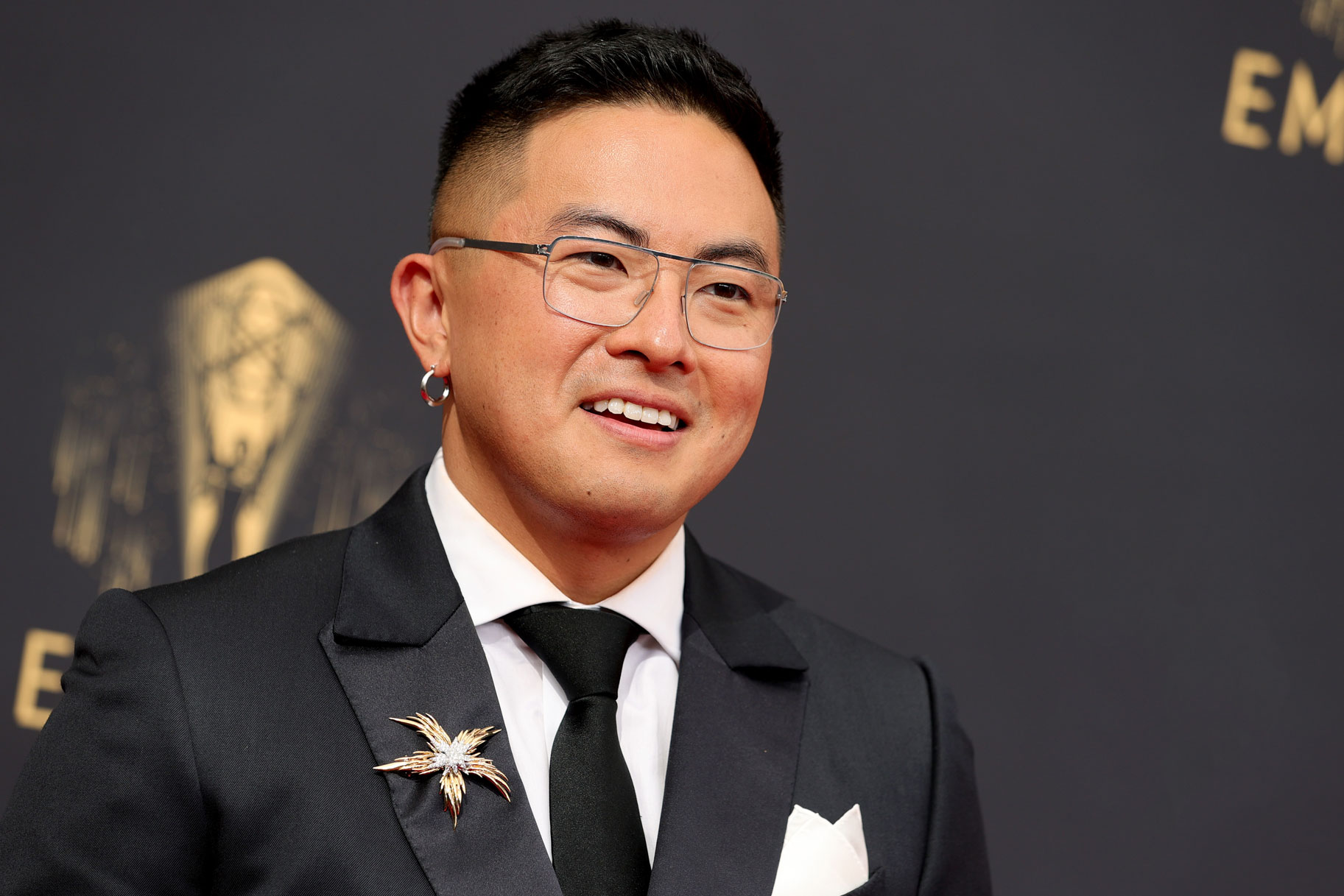 In his short time on Saturday Night Live, Bowen Yang has already become a fan favorite.
Moments like his hilarious "Iceberg" character or sketches like "U.S.O. Performance," "Simu & Bowen" (with the night's guest, Marvel star Simu Liu), and "A Proud Gay Oompa Loompa" on Weekend Update were instantly beloved by fans. 
"I'm really proud of myself for working in the background of sketches that I've written or helped come up with, and not necessarily hogged the spotlight," Yang said in an interview with the L.A. Times. "Not that there's anything wrong with that. But that was the weird little directive that I put on myself. I think everybody has their own personal approaches to how they come up with stuff."
The comedian has made history as the first Chinese American and one of the few out gay cast members in the show's history. Yang explained to the publication that he and his fellow cast member, Sarah Sherman, have reflected on the impact of the iconic sketch show's increasingly diverse cast. 
"Towards the end of last season, she made a comment that her friends in this very alt Brooklyn scene of comedy have said, 'It's the first time in a while at the show, at SNL where you get a different sampling of different strains of comedy, and they all get to coexist,'" he said. "You get someone like Sarah, who's very DIY, alt, very funny, very physical, dabbles in body horror, dabbles in some classic clownery. You get multiple impressionists. You get someone who is able to disappear into these comedic characters. You get people who get to wink from behind the character. You get multiple people with queer sensibilities. It felt very cool to see different kinds of people represented."