NBC Insider Exclusive
Create a free profile to get unlimited access to exclusive show news, updates, and more!
Sign Up For Free to View
Watch Every Jaw-Dropping 4-Chair Turn From The Voice This Season
This season of The Voice featured more Four-Chair Turns than any other. Check them all out here!
To say that Season 24 of The Voice has featured more talent than any season before would be high praise, considering all those amazing singers who came before. But 4-Chair Turns have always been the gold standard upon which talent is measured on the competition show, and the fact of the matter is, this season has featured more 4-Chair Turns than any season before. So you do the math.
In case you missed any of the amazing 4-Chair Turns during the Blinds, worry not, cause now that that phase of the competition is over, we've got you covered.
RELATED: Every Blind Audition on The Voice Season 24, Broken Down by Team
Head below to watch all 20 4-Chair Turns, featuring electric performances from some of the top talent on the show this season. Odds are good that some of the performers below will feature heavily in the rest of the competition, but with so many 4-Chair Turns, odds are also good we'll be seeing at least a few of them battling it out in the upcoming Battle rounds, when the Coaches –– Niall Horan, Gwen Stefani, John Legend, and Reba McEntire –– must pit two of their own team members against each other while singing the same song together.
 All 20 Four-Chair Turns from The Voice Season 24
---
Team Legend
Mara Justine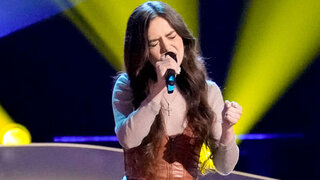 Mara Justine, 21, from Galloway, New Jersey sings "Goodbye Yellow Brick Road" by Elton John.
Ephraim Owens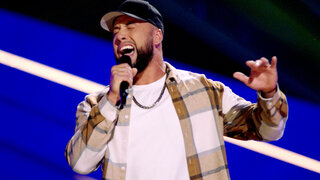 Ephraim Owens, 36, from Indianapolis, Indiana sings "Beneath Your Beautiful" by Labrinth.
Stee
See, 34, from Bluffton, South Carolina since "Sugar" by Maroon 5.
Kaylee Shimizu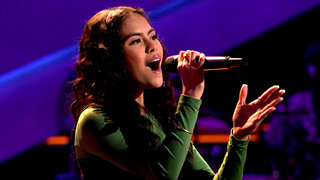 Kaylee Shimizu, 17, from Ewa Beach, Hawaii sings "Golden Slumbers."
Lila Forde
Lila Forde, 24, from Seattle, Washington since "Can't Find My Way Home."
Jarae Womack
Jarae Womack, 35, from West Palm Beach, Florida sings "Back to Black" by Amy Winehouse.
Willie Gomez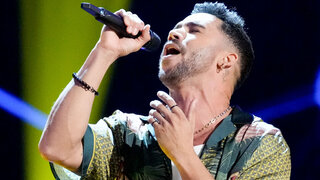 Willie Gomez, 37, from Miami, Florida since Manuel Turizo's "La Bachata."
Caleb Sasser
Caleb Sasser, 27, from Goldsboro, North Carolina.
RELATED: An Official Recap of Team Legend on The Voice Season 24
---
Team Gwen
Chechi Sarai