NBC Insider Exclusive
Create a free profile to get unlimited access to exclusive show news, updates, and more!
Sign Up For Free to View
How to Score Tickets to Usher's Hot Vegas Residency If You Miss Him on The Voice
The former Voice Coach has been dubbed the "New King of Vegas" because of his sexy new series of shows.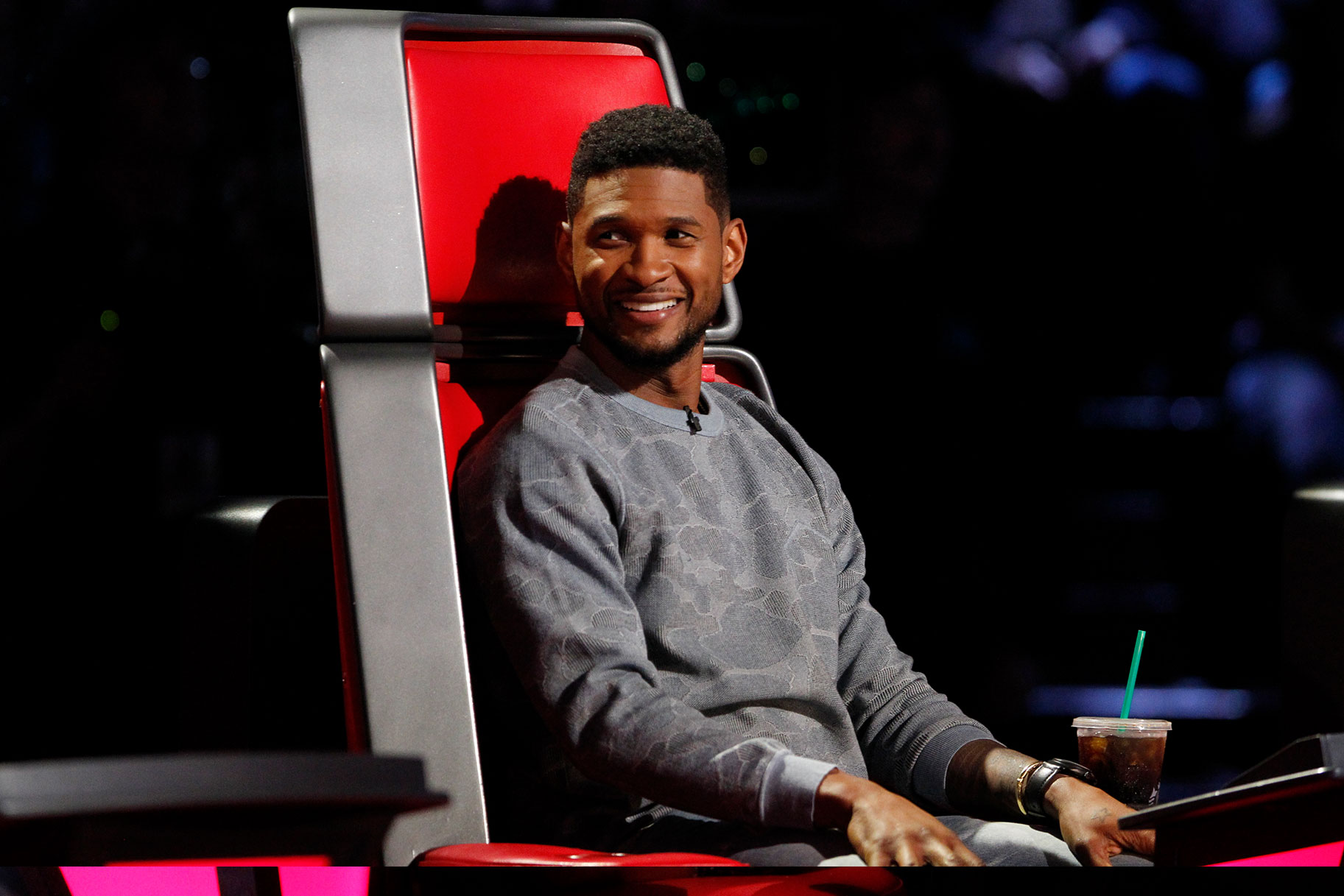 It's been one too many seasons since we last saw R&B superstar Usher as a Coach on The Voice. But his tenure is definitely memorable: Following his two seasons on the competition series, he gained one winner, Season 6's Josh Kaufman.
But there's been good reason for his absence, considering he's currently hosting a critically-acclaimed residency in Las Vegas. The show sees the "Confessions" singer performing a setlist of his decades worth of sexy hits. It's an irresistible experience that brings a jazz club, roller skating rink, and strip club to the stage.
"I really wanted to give women something to look forward to, something to come here to Las Vegas with their friends for," he told GQ—who dubbed him the "New King of Vegas"—about the residency. "They've been saving up all year and were able to manage to get away from their kids or get away from their problems."
When talking about performing two to three nights a week he continued, "I don't really get tired, because I'm doing what I actually love doing. I find that energy that brings me through it. And furthermore, I really like sweating."
Sounds good to us. So, how can you score tickets to Usher's Vegas residency? Don't worry, there are plenty of opportunities to attend, and we explain everything you need to know, below.
Where is Usher's residency?
The star's Las Vegas show, My Way - The Vegas Residency, is located in Las Vegas at the Dolby Live indoor amphitheater at the Park MGM hotel and casino.
How can I get tickets to Usher's residency?
Tickets are currently available to purchase at ticketmaster.com. There is also a special after show for each concert dubbed Usher: My Way Residency Afterparty - A Taste of Passion that you can also get tickets for—and it sounds like a can't miss,
"This little after-set that I have," Usher said to GQ when describing the event. "And we party till about three or four in the morning." 
What are the dates of his Vegas residency?
Usher has a series of shows scheduled throughout 2023 in April, June, July, and October. You can find every date listed below.
Friday, April 14
Saturday, April 15
Wednesday, April 19
Friday, April 21
Saturday, April 22
Wednesday, April 26
Friday, April 28
Saturday, April 29
Friday, June 16
Saturday, June 17
Tuesday, June 20
Friday, June 23
Saturday, June 24
Wednesday, June 28
Thursday, June 29
Saturday, July 1
Sunday, July 2
Tuesday, July 4
Friday, July 7
Saturday, July 8
Wednesday, July 12
Friday, July 14
Saturday, July 15
Wednesday, Oct. 11
Friday, Oct. 13
Saturday, Oct. 14
Wednesday, Oct. 18
Friday, Oct. 20
Sunday, Oct. 22
Wednesday, Oct. 25
Friday, Oct. 27
Saturday, Oct. 28
Watch The Voice on NBC Mondays at 8/7c and next day on Peacock.