NBC Insider Exclusive
Create a free profile to get unlimited access to exclusive show news, updates, and more!
Sign Up For Free to View
DreamWorks & CAMP Partner for Immersive Experience to Celebrate Trolls Band Together Release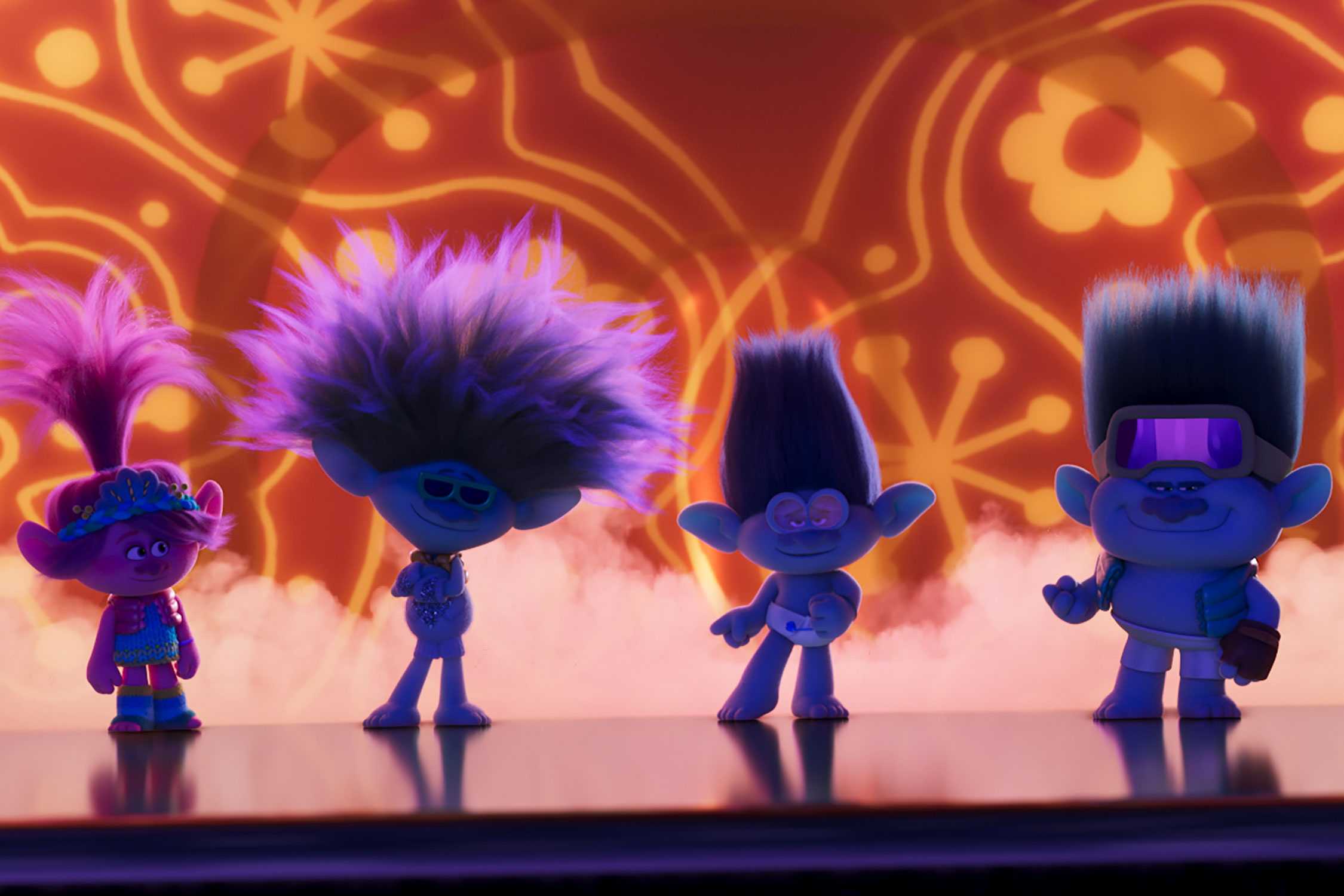 DreamWorks Animation and family-oriented retailer CAMP have joined forces for "an immersive musical adventure and retail experience" celebrating the release of Trolls Band Together, the two companies announced today. CAMP stop the feeling, are we right? Anyone? Bueller? OK, we'll show ourselves out.
Scheduled to take place on Friday, November 17 (the same day the animated sequel opens in theaters everywhere) at CAMP's flagship location on 5th Avenue in Manhattan's Flatiron District, the rockin' event will allow fans to immerse themselves in the colorful and vibrant world of the hit film franchise with co-branded apparel, photo opportunities, karaoke, and more.
RELATED: New Technicolor Trolls Band Together Trailer Reunites *NSYNC for New Single
Trolls Band Together experience hitting CAMP location in New York City
●      Navigate through a Trolls-hair-filled tunnel (or "trunnel," if you prefer).
●      Climb and play in Bergen Town, the Trolls Tree, and Vacay Island's pool noodle jungle gym.
●      Snap a selfie with Poppy and Branch!
●      Steer Rhonda to Mount Rageous — it's a collaborative driving video game for the whole family!
●      Unleash your inner Troll at Mr. Dinkles' Sparkle Spa.
●      Sing and dance along to your favorite nostalgic pop songs and new classics from the Trolls Band Together soundtrack.
●      Shop exclusive Trolls x CAMP co-branded apparel and accessories in Poppy's Scrapbook Station.
"My whole family — grown-ups included — loves DreamWorks Animation's Trolls. That's incredibly rare and it's why this is such a perfect collaboration for CAMP — we're all about creating immersive experiences where grown-ups and kids can play together", Kirk Larsen, CAMP's Chief Creative Officer, said in a statement. "With Trolls x CAMP, we're aiming for the sweet spot between going to your favorite boy band concert in middle school and taking your kids to a theme park. This is the perfect first show to launch our Universal partnership. Can't wait to show what's next!"
"The Trolls films, with their zany yet empathic characters, glittery settings and infectious music, have added a vital dimension to the DreamWorks Animation catalog, and Trolls Band Together will complete this trilogy with a story that will have you dancing while it tugs at your heartstrings," added Michael Silver, President, Global Business Development, Universal Destinations & Experiences. "We are delighted that CAMP is enabling Trolls fans to enter the world of these tiny titans and experience their challenges and triumphs. We are thrilled that CAMP and NBCUniversal are partnering for the first time and look forward to CAMP bringing many of NBCUniversal's other family-oriented properties to life at its locations throughout the country."
Rafael Macias, Executive Vice President and Global Commercial Officer, Consumer Products & Games, Universal Products & Experiences concluded: "The true magic of the Trolls doesn't stop at the screen or shelf — it continues as kids' play out the happy world of the Trolls through their own imaginations. We're committed to providing fans with dynamic opportunities to immerse themselves into the storytelling through innovative consumer products, video games, and immersive retail experiences. Trolls is the first of a multi-IP collaboration with CAMP and is an exciting realization of our vision to bring to life innovative shop and play retail experiences that ignite the imagination and build special memories for families."
Trolls Band Together hits the big screen on Friday, November 17.
Want more theatrical action in the meantime? Head on over to Peacock for exclusive access to The Super Mario Bros. Movie, Asteroid City, Fast X, and Strays.