NBC Insider Exclusive
Create a free profile to get unlimited access to exclusive show news, updates, and more!
Sign Up For Free to View
Quantum Leap Just Made a Huge, Surprise Connection to the OG Series
This week's Quantum Leap delivered some big Magic (Ernie Hudson) twists no one saw coming!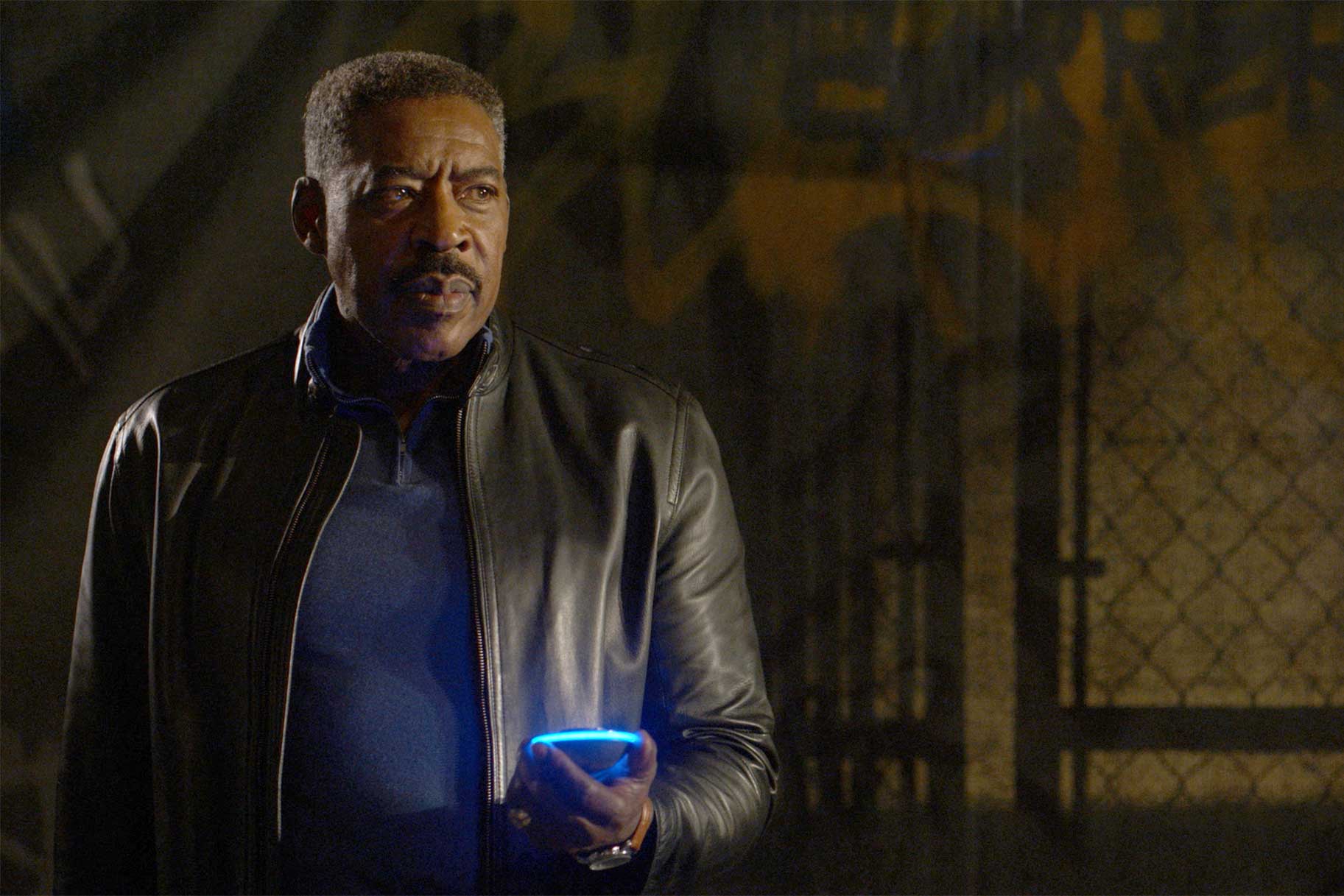 Spoilers ahead for Episode 5 of NBC's Quantum Leap Season 2!
The episode "One Night in Koreatown" dropped some big, dramatic reveals in this week's Quantum Leap. In the leap story, Ben (Raymond Lee) drops into Los Angeles on the day of the Rodney King verdict in 1992. Back home, it's a very "Magic" Williams (Ernie Hudson) episode as the curtain is peeled back on his personal life, including how he didn't cope well when the Quantum Leap Project was shut down after Ben disappeared for three years. 
Most important for viewers following the crossover mythology from the original Quantum Leap series to this continuation, some major revelations were dropped regarding Admiral Al Calavicci's (Dean Stockwell) widow, Beth (Susan Diol), and Magic.
RELATED: Need to Know the Quantum Leap Canon? Watch These 5 Critical Episodes
Who is Beth Calavicci?
Going back to the original Quantum Leap series, Al Calavicci (Dean Stockwell) was Sam Beckett's hologram helper as he leapt through time. A Navy vet who rose up the ranks to Rear Admiral, Al was smart, resourceful in helping Sam complete his leaps and a great confidante to Sam as he struggled with his inability to leap back home.
In his personal life, Al was married to Beth (also played in the original series by Diol), a US Navy nursing officer. They only really had two years together due to their distant assignments during the Vietnam war. When he was shot down and taken as a POW, Beth was left to think he died while serving. 
Much like Addison (Caitlin Bassett), a despondent Beth then met someone new to help her heal from the heartache and start a new chapter after Al was officially designated as missing in action. However, Al was released in 1973 and was devastated to learn that Beth had moved on without him. Unwilling to ruin her new life, he let her believe he was dead. Al then married four times, with none of the unions lasting long because he was still in love with Beth. Al eventually turned to alcohol and it was via his friendship with Sam that he got dry and turned his life around, eventually working with Project Quantum Leap. 
RELATED: Ben makes a space leap (literally!) as the Calavicci mystery unravels in latest 'Quantum Leap'
In the original series finale episode, "Mirror Image," Sam changes history and is able to tell Beth that Al survived and was being held as a POW. That life-changing news meant Beth waited for Al's release and they reunite. In that last episode, it's revealed to Sam that they remained happily married, having four daughters. (One of them being Janis, played by Georgina Reilly, who would be introduced in the early episodes of Season 1 of the Quantum Leap revival.)
Wait, who is Magic dating and how did that happen?
Color us super surprised when Magic is shown giddily making breakfast and gifting his girlfriend — Beth Calavicci — some gorgeous earrings to mark their first date anniversary. He also makes reservations at her favorite restaurant. However, when Beth finds out that Magic is fully back with the Project Quantum Leap team, she's not happy. She then shows up later at the HQ and forcefully requests a meeting with Magic. 
RELATED: Where Is the Original Cast of Quantum Leap Now?
How Magic's addiction calls back to Al's addiction
Beth confronts Magic about finding an empty bottle of whiskey in their recycling bin but he swears that it was from before he stopped drinking. She makes a passionate plea for him to remember what the shutting down of Project Quantum Leap did to him when Ben was lost for three years. The whole experience was deja vu for Beth because Al also turned to the bottle after Sam disappeared and Project Quantum Leap was shut down for decades. She won't watch someone else that she loves go down the same path again. 
Later, Magic tells Jen (Nanrisa Lee) that he is stressed out by this leap because it brings up PTSD from race rioting he experienced when he was on leave in Detroit in 1967. His harrowing story about how cops beat him and his cousin brings back intense feelings of helplessness and despair. It compels him to admit to Ben that he became an alcoholic when he was lost, and it was Beth who pulled him back to sobriety. He's 353 days clean but he admits its been a struggle every day. Ben tells him they are family and that he believes in Magic. Ben being able to change history in his leap ends up heartening Magic and puts some wind under all of their proverbial sails. He even makes peace with Beth by asking her for help and to attend an AA meeting with him.
New episodes of Quantum Leap premiere every Wednesday at 8 p.m. ET on NBC and stream next-day on Peacock.