NBC Insider Exclusive
Create a free profile to get unlimited access to exclusive show news, updates, and more!
Sign Up For Free to View
The Bel-Air Cast On Working With OG Ashley & Their Dream Guest Stars
The Bel-Air cast gives love to actress Tatyana Ali joining them in Season 2.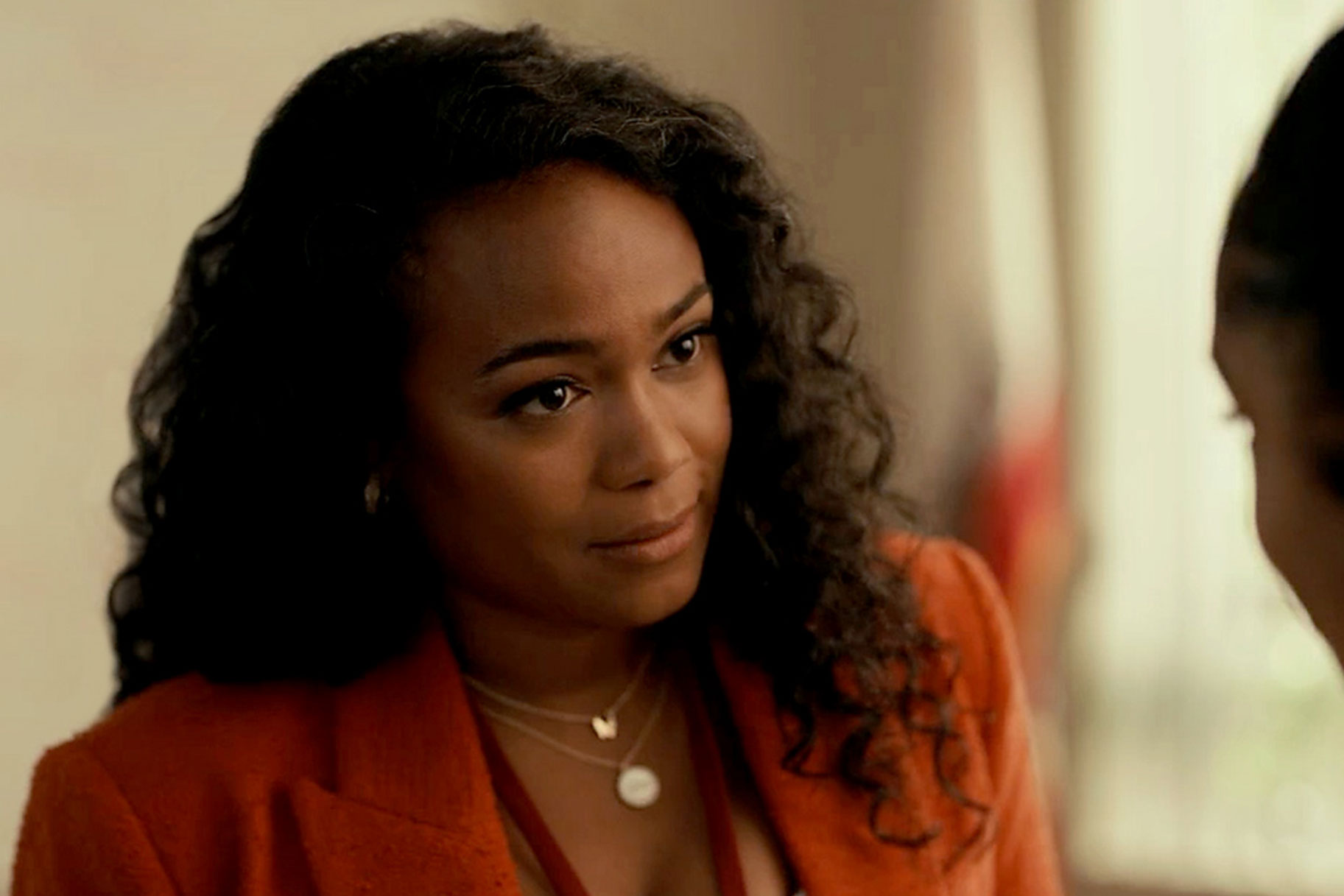 In its first season, Bel-Air forged its own narrative path independent from the classic sitcom The Fresh Prince of Bel-Air, which inspired the dramatic reimagining. But that doesn't mean the show hasn't respected its roots. There have been plenty of OG series references — some subtle and some on the nose — woven into the Peacock series. But in Season 2, Bel-Air goes full meta when it introduces actress Tatyana Ali, who played Ashley Banks in the sitcom from 1990 to 1996, as Bel-Air Ashley's (Akira Akbar) English teacher, Mrs. Hughes. 
In a recent interview, Akbar told NBC Insider that it was an "honor" to work alongside Ali in Season 2. "It was amazing working with Tatyana. And for Tatyana to play my teacher, it's just the craziest thing ever," she said excitedly. "She was amazing." 
And while Akbar was the only actor in the Bel-Air main cast to share screen time with Ali in Season 2, co-star Olly Sholotan (Carlton Banks) says he was able to spend time with the actress on set and get to know her. "She's such a wonderful and kind woman," he said. "And she would tell us many stories of when they were shooting [the original series]."
Bel-Air Season 2, which streams on Peacock starting Feb. 23, promises more yet-unannounced surprises featuring familiar characters and faces that have ties to the original sitcom. While the cast was tight-lipped about any secrets, we did ask them who their personal dream additions to the series would be if they welcome anyone into their fold. 
From the top, Akbar quickly suggested an A-Lister: "My dream guest star would probably be Zendaya. I love Zendaya."
Akbar's co-star Jabari Banks (Will Smith) was quick with his immediate props for "dreaming big," and then says his choice would be Denzel Washington. "Why would he be on this show? It's got to be a dream," Banks said with a laugh. "I must be asleep. But that's my dream guest."
Sholotan chimes in with NBC's Young Rock creator Dwayne "The Rock" Johnson. "Let me explain! I want to see a workout montage with Carlton Banks and Dwayne 'The Rock' Johnson," Sholotan clarified. "Is he playing The Rock? Maybe? Is he playing another character? I just want him to be Carlton's workout coach."
Hilariously, without missing a beat, Coco Jones (Hilary Banks) gave Banks and Sholotan a look, and said, "Oh my God, these last two answers took me out. Personally, I haven't gotten to work with anyone from the OG cast.
"Specifically, I think if Karyn Parsons [the original Hilary] did pop up, maybe as like the scary boss of some fashion entity, or some huge corporate company? And I'm trying to get her to let me run her social media, that could be a moment. Maybe she's like, correcting my outfit or something; that would be hilarious," she added with a laugh.
You can see if these dreams come true when the new season of Bel-Air starts streaming Feb. 23 on Peacock.