NBC Insider Exclusive
Create a free profile to get unlimited access to exclusive show news, updates, and more!
Sign Up For Free to View
Of Course Christopher Meloni Can Do a Perfect Split
The Law & Order legend is also a flexible king.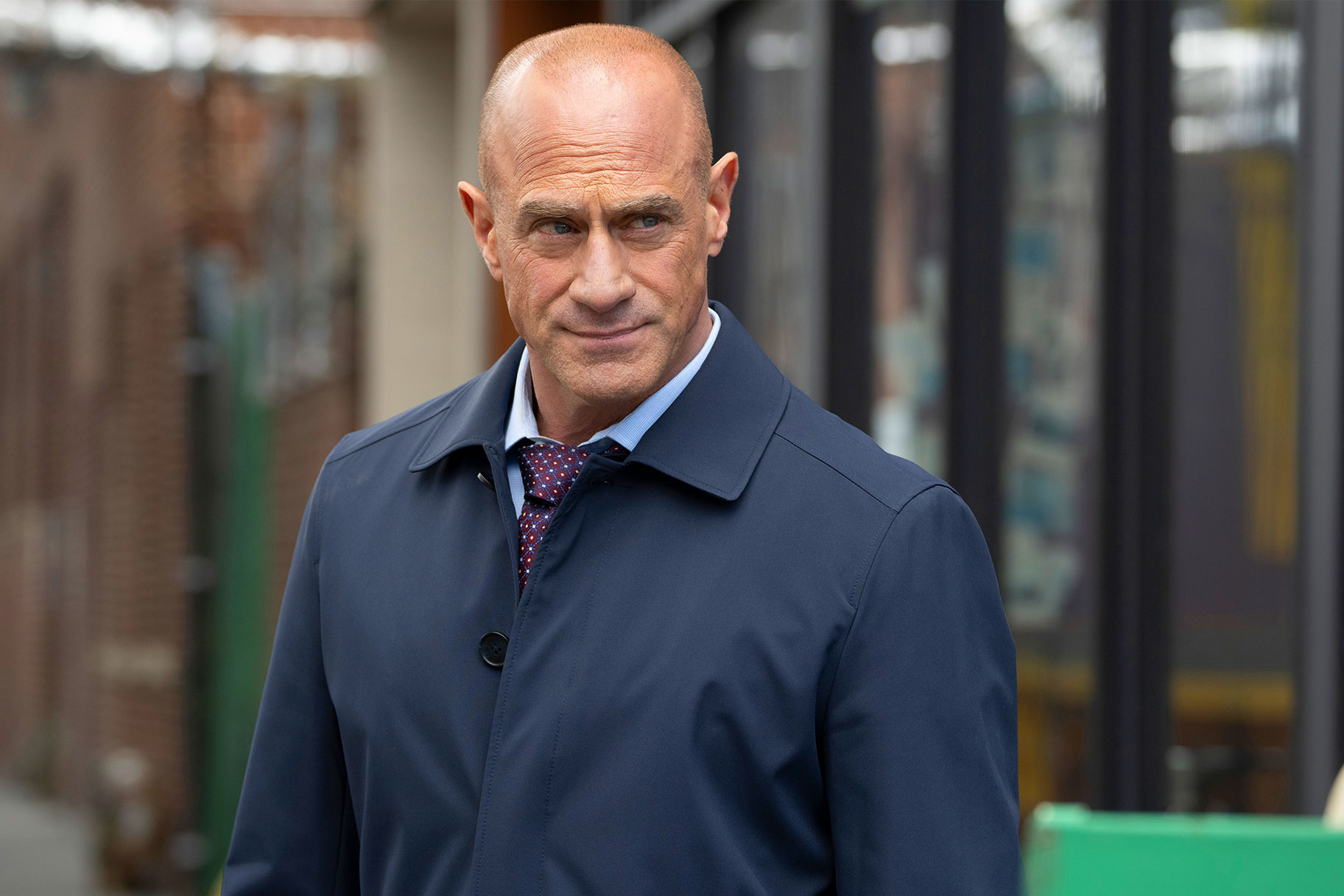 As if we didn't already adore Law & Order actor Christopher Meloni enough, a recent Instagram post of him doing splits is the only reminder we need. The Emmy nominee wasn't shy about his flexibility in this recent behind-the-scenes video taken from the set of Law & Order: Organized Crime. 
"It's not just criminals that are busted on #OC," Meloni captioned the Instagram video . "#oversizedOC #ego #splits #catsmeow #bensonlikesit #clappingpushups #gymonset 🙄" 
In the video, the crew stands behind Meloni as he performs the impressive feat. "Alright, Chris, they're ready for you on set," someone says off-camera.
"I still have a hundred push-ups to do," announces Meloni after casually finishing the stretch. In mock frustration, the members of the crew storm away in protest, denouncing his "big ego." This is a funny group!
During a January episode of the fitness podcast Time to Walk, Meloni spoke about his long-awaited return to the Law & Order franchise and fans' tendency to call him "zaddy." 
"I was given the moniker 'zaddy,' which I believe means an elderly gentleman with a certain patina of sexiness to them," he said, according to Insider. "My first reaction was 'What the hell?' and it really made me laugh. But I also felt as though their response was almost their warm welcoming of Stabler back and me back in this role." 
Indeed, Stabler's return to the L&O universe has thrilled fans. New episodes of Meloni's show Law & Order: Organized Crime air Thursdays at 9 p.m. ET on NBC.