NBC Insider Exclusive
Create a free profile to get unlimited access to exclusive show news, updates, and more!
Sign Up For Free to View
10 Times Celebrities Got Super Competitive Playing Tonight Show Games
From Kevin Hart to Daniel Radcliffe, these celebrities put Fallon in his place.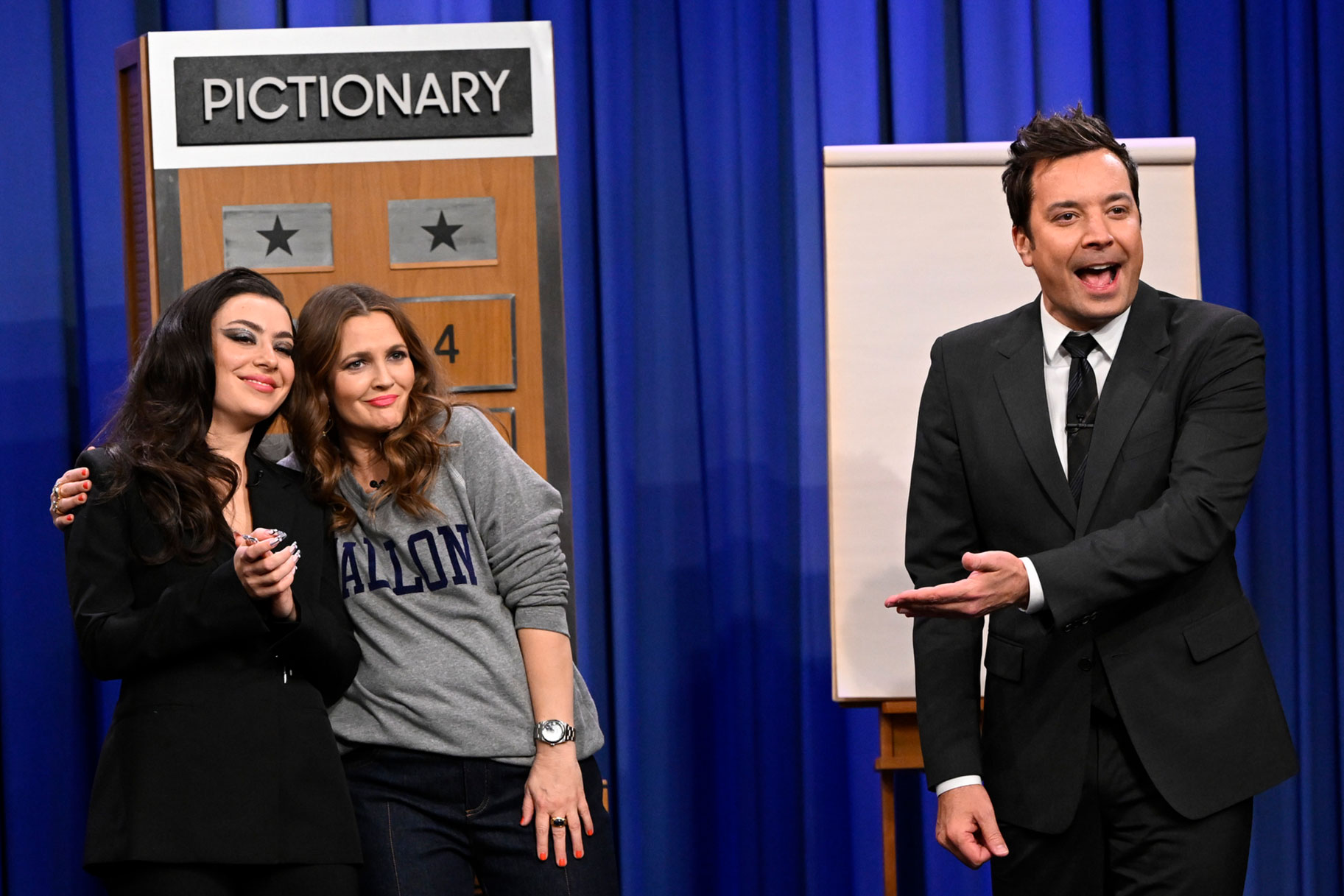 The celebrity games on The Tonight Show Starring Jimmy Fallon are top-notch, and they can get intense. Host Jimmy Fallon has proved he's not afraid to get a little competitive, and neither are his celebrity guests. 
Whether it's "Pictionary" or the "Whisper Challenge," many celebrities have given Fallon a run for his money throughout the years. Let's revisit some of the most competitive celebrities from The Tonight Show games. 
1. Drew Barrymore screamed in frustration playing "Pictionary" with Charli XCX and Questlove
Fallon and Barrymore faced off against Questlove and Charli XCX in a game of "Pictionary," and needless to say, things got heated. By the end, Barrymore secured the win. 
2. Voice Coaches Blake Shelton and Kelly Clarkson (playfully) jested playing "The Jinx Challenge"
Fans of The Voice might be used to seeing Shelton and Clarkson (playfully) butt heads, but "The Jinx Challenge" took it to the next level. Watch as Shelton and Clarkson face off against Tariq and Fallon as they draw random categories in an attempt to shout out the same word at the same time to jinx one another.
3. Taylor Swift dominated in the "Name That Song Challenge"
As many might expect, Swift was a professional at beating Fallon to the buzzer during the "Name That Song Challenge." Expertly guessing the random songs The Roots were playing, Swift only fell off with the last song: her own "Shake It Off."
4. Jennifer Lawrence was a super sleuth while playing "Box of Lies"
Fallon and Lawrence took turns trying to trick each other about what items were hidden inside mystery boxes. The lies became pretty detailed. At one point, Lawrence told Fallon, "If it's not the truth, you're a sociopath." Of course, Fallon deceived her. 
5. Kevin Hart dominated "Slapjack"
The game got pretty slap-happy when Fallon and Hart competed in a high-stakes game of blackjack where the winner of each round got to smack the loser in the face with a comically giant rubber hand. 
6. Ryan Reynolds and Camila Cabello told tall tales during "True Confessions"
Reynolds, Cabello, and Fallon went head to head playing a game where they took turns confessing a random fact before interrogating each other to determine if the claim was truthful. Reynolds is always competitive, but the way he grilled Cabello and Fallon while also lying through his teeth was hilarious. 
7. John Cena took the "Whisper Challenge" to the next level
While wearing noise-canceling headphones, Fallon and Cena took turns guessing random words, names, and phrases. Cena was uncannily good at guessing Fallon's prompts, while Fallon flubbed through many of Cena's phrases. As one might guess, Cena was victorious in the end. 
8. Daniel Radcliffe positively pelted Fallon during "Sticky Balls"
Fallon and Radcliffe slipped into velcro suits while trying to stick as many balls to each other as possible before time ran out. Radcliffe proved to be exceptionally agile while pelting Fallon with sticky balls, while Fallon crawled away in fear. Final score? Fallon: 9. Radcliffe: 18.
9. Anna Kendrick kept a straight face during "Russian Egg Roulette"
Kendrick proved she isn't afraid to get a little messy for a win while she and Fallon faced off as they took turns smashing eggs on their heads without knowing which eggs were cooked or raw. When Kendrick's egg finally cracked, she simply played it off and used the yoke as a conditioner.
10. Jake Gyllenhaal got personal while playing "Water War"
One of the most undeniably competitive games in Tonight Show history is when Fallon and Gyllenhaal faced off against each other in the card game war. The twist: The winner gets to splash a glass of water in the loser's face. After Gyllenhaal lost a few rounds, he turned the game around in the end while dumping water on Fallon and screaming, "This is for my family!"
If you're a fan of games on The Tonight Show, you're going to love the exciting return of NBC's Password on August 9, hosted by Keke Palmer and starring Fallon in select episodes. In the meantime, watch The Tonight Show Starring Jimmy Fallon weeknights at 11:35 p.m. ET on NBC.