NBC Insider Exclusive
Create a free profile to get unlimited access to exclusive show news, updates, and more!
Sign Up For Free to View
Megan Thee Stallion Crushed Hosting SNL, and These Sketches Are Proof
The rapper blew us away with her sense of humor!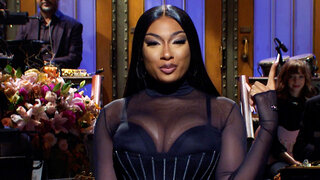 Not only can Megan Thee Stallion rap, she has proven she has some serious acting chops as well. On October 15, she appeared on Saturday Night Live in her hosting debut, and she crushed it. See, below, her A+ sketches from the night. 
Opening Monologue 
In her monologue, Megan recapped her successful career, talking about her education accomplishments and mental health advocacy. She even demonstrated her best British accent for the audience!
"We Got Brought"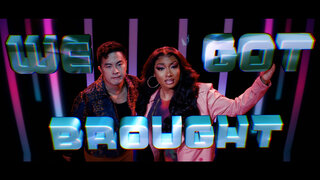 This amusing music video was a play on one of those classic awkward scenarios when it comes to meeting new people. Stallion played a girl who flew in from Texas who is forced to make small talk with a group of her sister's friends at a club. "You're all out of topics and the conversation's lazy, so you just keep on saying that's crazy," she rapped effortlessly as the group of strangers waited for the painful conversation to be over.
"Deer"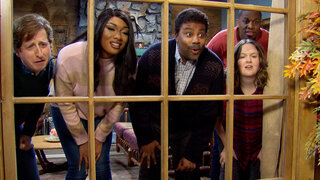 In this sketch, Stallion portrayed the daughter of a man played by Keenan Thompson. As they have guests over to show off her new home in the woods, a deer begins to get into crazy escalating scenarios. It even breaks into the house with a knife and pulls down Thompson's pants for some serious laughs!
"Girl Talk"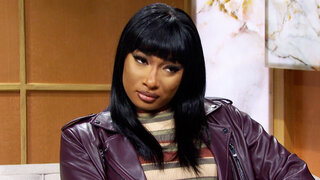 Stallion played a guest on a talk show to discuss her relationship problems with the Host. When Stallion mentioned her boyfriend cheated, the two simply said "Girl" back and forth while staring at each other until Stallion telepathically got the answer she needed. 
"Workout Class"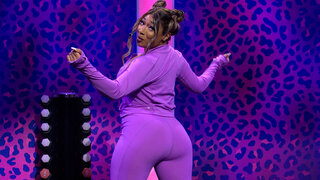 Stallion played a fitness instructor who showed off her dance moves to her class to help them  achieve an enhanced behind. As the…not-so-blessed instructors showed up to perform their own exercises, Stallion uplifted them in the name of body positivity.
"Women's Charity"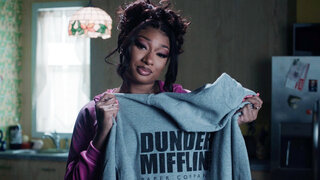 In this ironic PSA about single women who need boyfriend sweaters during the winter, Stallion conveyed a cold woman in need, holding up hoodies with various pop culture references.
"Classroom"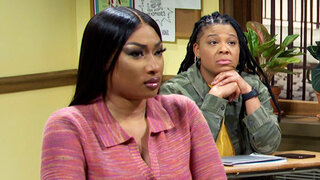 In this skit, Stallion played a student named Amy in an honors-level physics class at a STEM school paired with a substitute teacher with a savior complex.
Can't get enough Saturday Night Live? NBC.com has so many classic moments ready for you to watch whenever you want. Here's how:
How can I watch classic Saturday Night Live sketches? 
NBC.com is a great place to start. See below: 
To see more celebrity hosts in some humorous sketches, watch Saturday Night Live Saturdays at 11:30/10:30c on NBC and the next day on Peacock.