NBC Insider Exclusive
Create a free profile to get unlimited access to exclusive show news, updates, and more!
Sign Up For Free to View
Peacock to Stream Bel-Air Star Jimmy Akingbola's Adoption Documentary, Handle With Care
The documentary from the Bel-Air star tells the story of mixed-race adoption in the U.K.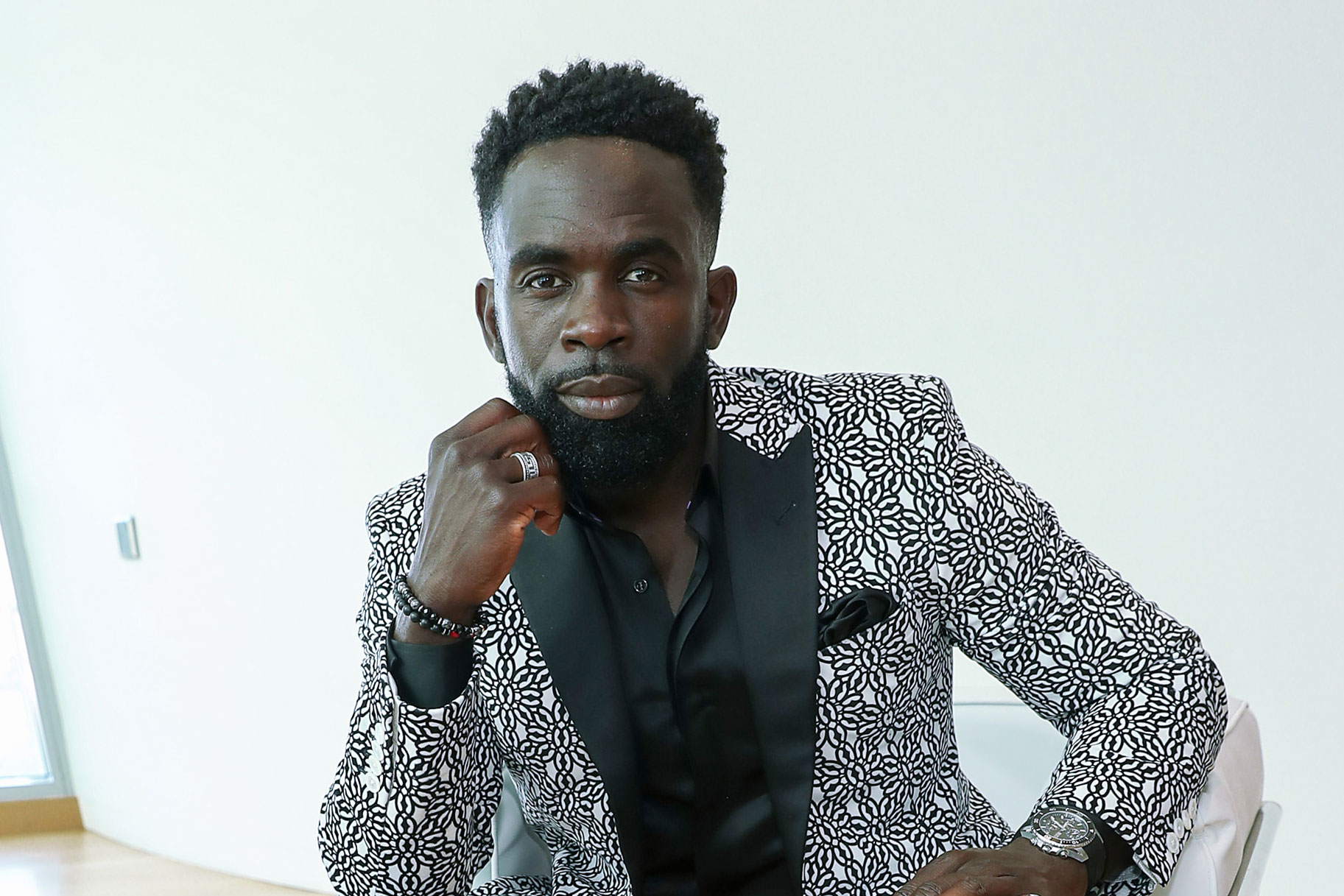 Peacock viewers are no doubt familiar with Jimmy Akingbola, who plays Geoffrey the butler in Bel-Air, the streamer's reboot of the classic '90s series The Fresh Prince of Bel-Air. Now, they'll soon get a chance to learn more about Akingbola, as Peacock announced Monday that it will stream Handle With Care, a heartwarming documentary about his upbringing. 
Handle With Care, which made its debut on ITV in the United Kingdom ahead of an as-yet-determined Peacock premiere, tells the story of Akingbola's childhood. Born in London to Nigerian immigrants, Akingbola found himself in foster care at a very young age, and he was adopted by a white family. Handle With Care is about what it's like to grow up with parents who are a different race than one's own, and Akingbola also talks with others who grew up in the British foster system, like Save Me star Lennie James and athlete Kriss Akabusi.
The documentary is a positive, affirming story, according to Akingbola, who wanted Handle With Care to be honest about the difficulties of growing adoption without, as so many adoption-focused stories often do, focusing purely on tragedy and trauma. 
Akingbola told Deadline that Peacock is the "natural home" for the documentary due to the "parallels between my own personal story and that of Bel-Air."
"When art imitates life, the result can be an inspiring, educational, and revelatory story for the ages," he continued.
As he told Deadline, other shows about adoption often focus on "mining trauma," and he wanted to "flip the script but without dismissing these other stories."
"I have had to overcome a lot of difficulties but overall my experience was positive," Akingbola said of growing up after being adopted by a white family. "I felt like I hadn't seen an inspiring, positive care story on TV and instead there is this trend of only putting something on if it is really harrowing. I wanted to go the other way and think how I could inspire a 14- or 15-year-old version of myself. So whenever my fear [of making the show] got to a bad stage I thought if I can just help one young person then that's enough."
Handle With Care does not yet have a release date on Peacock, but Akingbola can be seen on seasons 1 and 2 of Bel-Air. A third season is in the works.