NBC Insider Exclusive
Create a free profile to get unlimited access to exclusive show news, updates, and more!
Sign Up For Free to View
Jim and Sasha Allen's Best Performances on The Voice Are Truly Stunning
Their harmonies are hypnotic.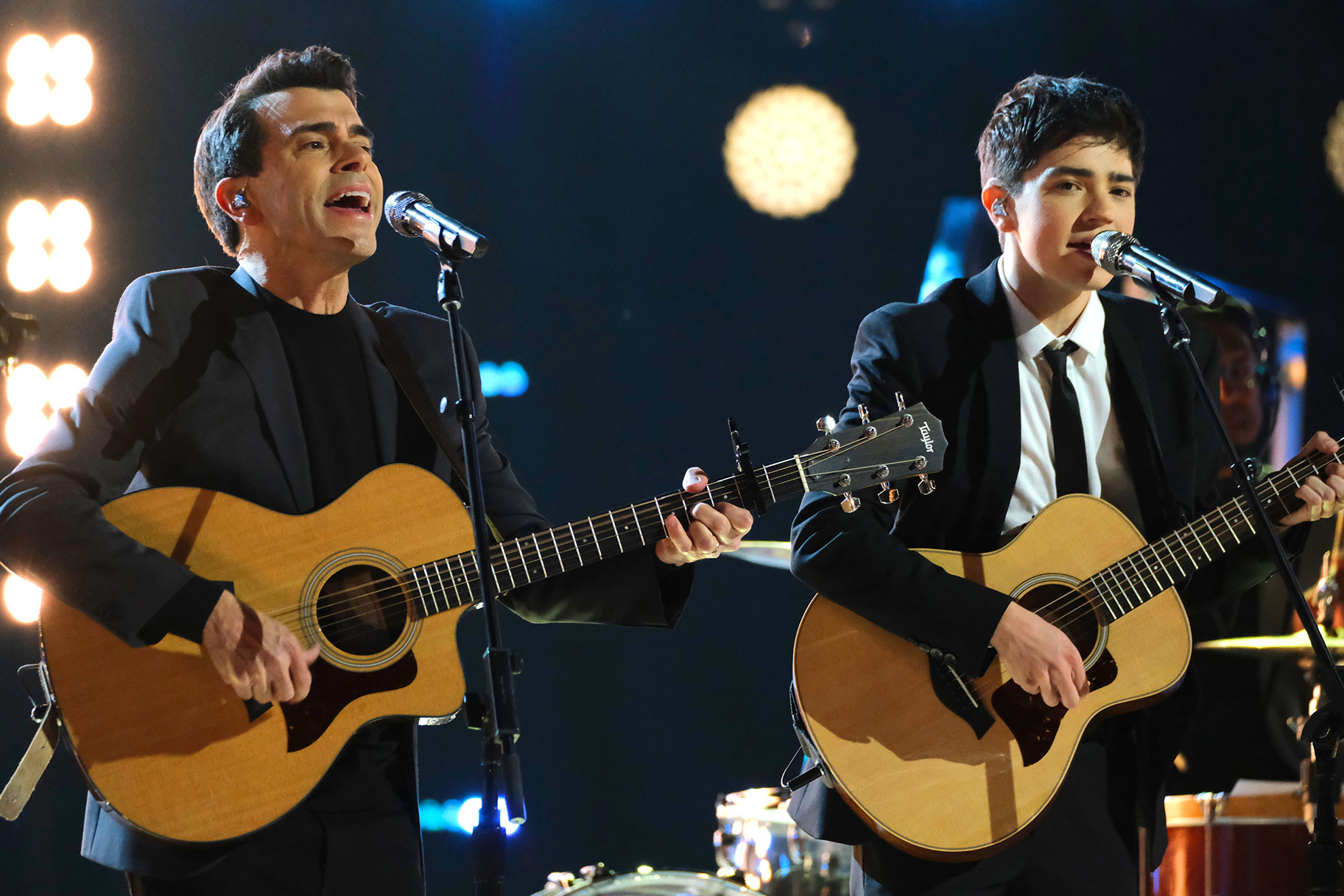 If you love nostalgia-inducing melodies and familial bonds, you likely rooted for the father-son musical duo Jim and Sasha Allen on The Voice in 2021.
Jim, 57, and 19-year-old Sasha entered Season 21 with uniquely hypnotic harmonies that instantly wooed Coaches Kelly Clarkson and Ariana Grande. (The Allens ultimately went Team Ariana.)  
The duo made it to the Top 8 Eliminations, but getting that far was no simple task. Their time on the show was packed with powerhouse performances. Let's look back at some of the highlights. 
Jim and Sasha Allen's Blind Audition, "Leaving on a Jet Plane" by John Denver:
"The thing about your voices together, the harmonies were so perfectly knit and peaceful that it really transported me. I felt like I was at Woodstock or something. And I really felt it. I felt really connected to it," Grande told the Allens after their performance. 
When Jim and Sasha Allen turned "Your Song" by Elton John into their song:
Jim's voice here effortlessly blends with Sasha's, bringing a fresh take to a song that's karaoke canon. 
Jim and Sasha Allen's flawless cover of "Hey Jude" by The Beatles: 
During Jim and Sasha Allen's The Voice 2021 run, they took every sad song and made it better, and "Hey Jude" proved that. 
Jim and Sasha Allen revive "Have You Ever Seen the Rain" by Creedence Clearwater Revival: 
Their Top 11 performance was one to remember.
Jim and Sasha Allen's final Voice performance: 
It was Simon & Garfunkel's track "Mrs. Robinson," and it was so dreamy. 
Want to re-live Jim and Sasha Allen on The Voice from 2021?
Watch Season 21 of The Voice now on NBC.com and Peacock.