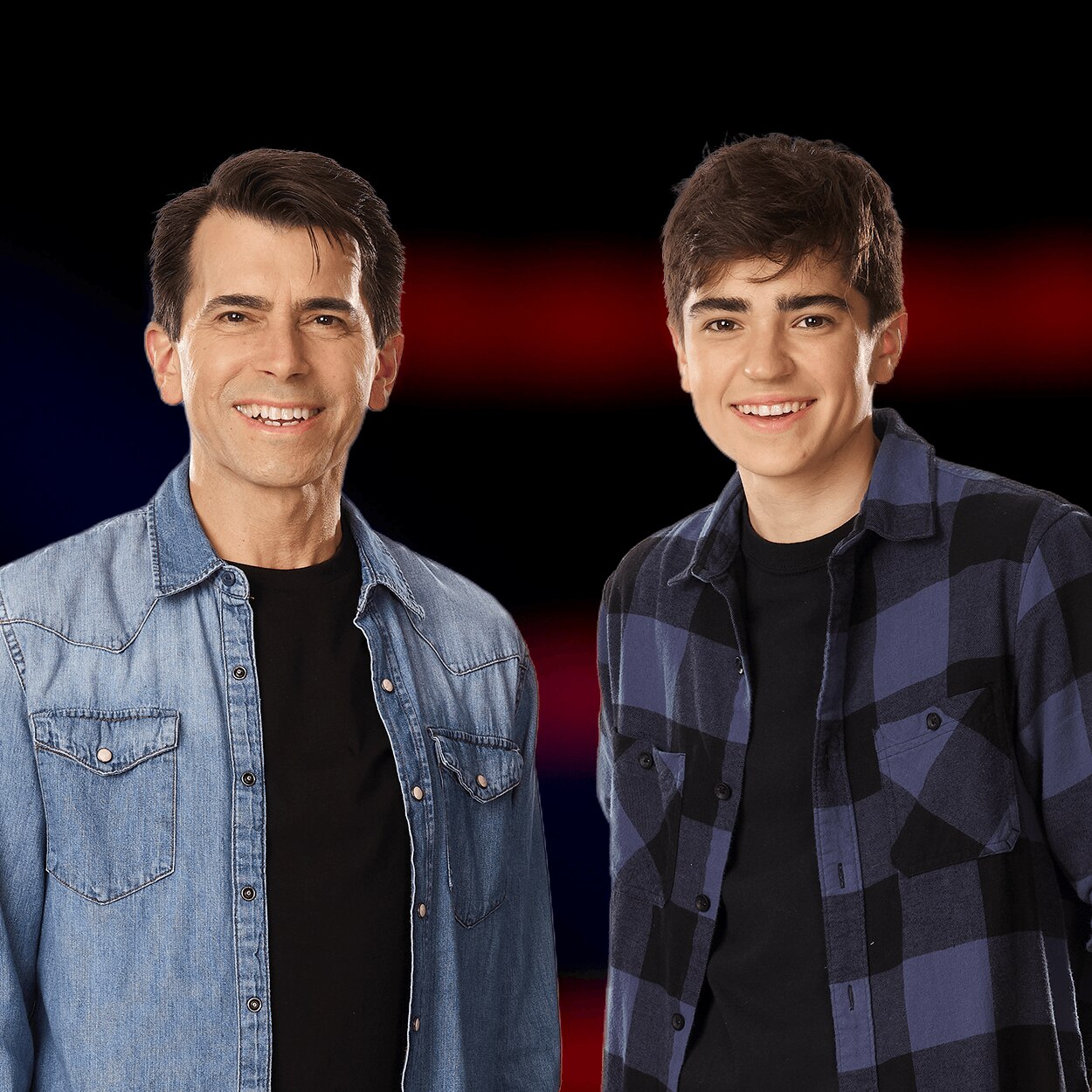 JIM AND SASHA ALLEN
Team Ariana
Bio
Age: 57 (Jim), 19 (Sasha)
Hometown: Newtown, Connecticut
Resident: Newtown, Connecticut

Jim grew up playing in various folk and bluegrass bands and went on to become a music teacher and then a father. He taught his son how to play guitar at 6 years old and soon after, Sasha was joining Jim on stage at his gigs. Sasha didn't have an easy childhood, but music was always the constant that kept him going. At the start of high school, Sasha came out as transgender. Those were difficult years, but Sasha knew with the support of his family and music he could handle anything. Jim and Sasha, both songwriters, have recently become an official duo and have been playing at open mics and other local venues. Outside of music, Sasha is an avid artist and makes money selling his drawings.