NBC Insider Exclusive
Create a free profile to get unlimited access to exclusive show news, updates, and more!
Sign Up For Free to View
Jerry Springer Has Died at Age 79
The talk show host lost his battle with pancreatic cancer.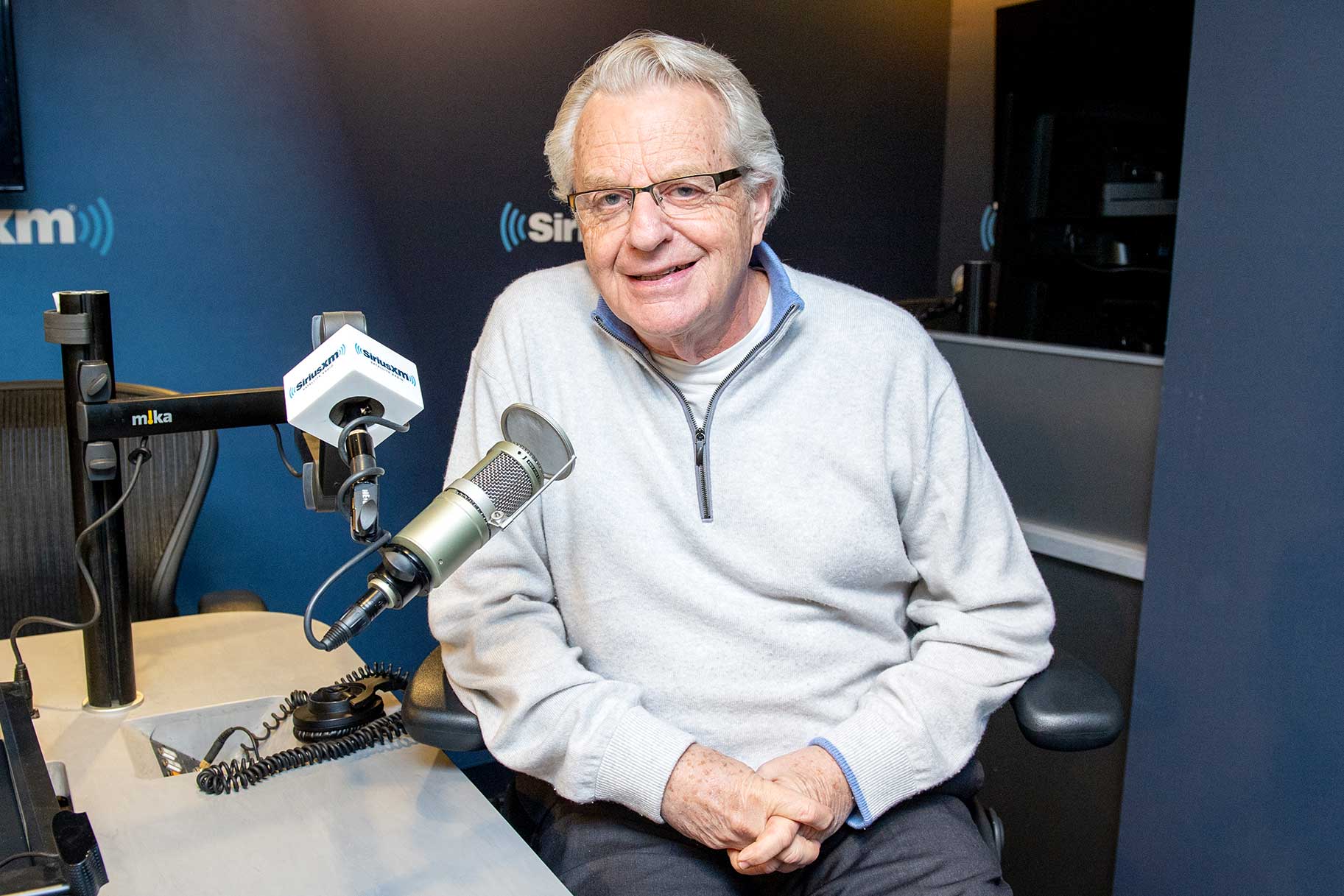 Jerry Springer, the namesake host of the popular and highly rated The Jerry Springer Show, died at the age of 79 on April 27. His family's spokesperson, Jean Galvin, told NBC News that he passed following a battle with pancreatic cancer.
"Jerry's ability to connect with people was at the heart of his success in everything he tried whether that was politics, broadcasting or just joking with people on the street who wanted a photo or a word," Galvin told the Associated Press in a statement. "He's irreplaceable and his loss hurts immensely, but memories of his intellect, heart and humor will live on."
NBCU said in a statement, "Jerry Springer was much more than a talk show host who redefined television. He was a savvy politician, pop cultural icon, and devout and loyal friend who was most proud when he spoke up for the marginalized and unrepresented. He connected equally with both the powerful and the man on the street. Strangers would open up to him and he loved nothing more than to give them a voice. We deeply mourn his loss and are fortunate to have been partners in a career that was truly astounding and a life that emulated the very best of us."
The long-running The Jerry Springer Show—which was syndicated by NBCUniversal Television Distribution—aired for 27 years from 1991 to 2018 with more than 4,000 episodes.
"I think [the show is] silly, crazy and has no redeeming social value other than an hour of escapism," Springer told CNN in 2010. "There is never anything on our show that hasn't been on the front pages of newspapers in America. The only difference is that the people on my show aren't famous."
In 1977 Springer was elected as the mayor of Cincinnati, with him holding office for one year. He'd go on to become an anchor and political reporter for the city's NBC affiliate, WLWT, for 10 years. The star also served as the Host of America's Got Talent for Seasons 2 and 3. AGT's production company, Freemantle, said in a statement: "Jerry brought a phenomenal level of enthusiasm and spontaneity to the America's Got Talent stage during his time as host. He will be missed by his AGT family."
His reality show, Judge Jerry, also ran on NBC for three seasons before coming to an end in August 2022. Most recently, he hosted The Jerry Springer Podcast which streamed 393 episodes before its last in December 2022.
"Right now I'm just taking a little bit of time to try out this retirement thing," Springer told The New York Post in March 2022. "I'm 78 and NBCUniversal has been so great to me. I've been on TV for 40 years now, 10 [years] in news and then 31 years with our shows."
He continued, "The greatest job I ever had was being mayor of Cincinnati, and if God came to me and said, 'You can do one thing and you can do it for your lifetime,' I would have chosen that... The important thing is to be remembered by your kids and your grandkids. If they love me and remember me, and I've been a good role model for them, that's all that matters. Everything else is just conceit. It's embarrassing to say 'my legacy.' It's not like, 50 years from now, people are going to be talking about, 'Boy, thank God we had Jerry Springer.'
As long as the crazy show keeps going, I'll be a part of the fabric of the memories of our culture."