NBC Insider Exclusive
Create a free profile to get unlimited access to exclusive show news, updates, and more!
Sign Up For Free to View
Is La Brea on Tonight on NBC?
We'll have to wait a bit for answers to our biggest questions.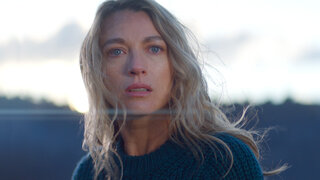 La Brea is known for its plot points that make room for thrilling revelations and plenty of cliffhangers week to week. And it looks like we'll have to wait a while for answers to some of our biggest questions. Why? La Brea Season 2 is taking a bit of a break from its regular air schedule, and we have everything you need to know, below.
Is La Brea on tonight?
Though Tuesday, November 15 marked La Brea's final episode of 2022, the series is finally returning tonight, Tuesday, January 31, 2023. And your patience will be rewarded with an action-packed two-hour mid-season premiere beginning at 9/8c.
In an interview with TV Line, Natalie Zea (Eve) did tease that "an event" will trigger an obvious switch-up with the cast in the second-half of the season. "I will spoil that there is a wardrobe change. For everyone," she said. She also teased that there'e more to come with the Eve/Gavin/Levi love triangle.
"Levi is in different time and place doesn't mean that all the problems are, too," Zea said. "Now [Eve and Gavin] have to actually confront each other about what happened and who's to blame, who was really wronged and who was wrong. And when you're doing that alongside [prehistoric] creatures and constant death-and-destruction, it adds to the stakes. It adds to the emotional stakes, too."
How can I watch La Brea in the meantime?
As always, you can watch La Brea Season 1 and catch up on the current Season 2 on Peacock.