NBC Insider Exclusive
Create a free profile to get unlimited access to exclusive show news, updates, and more!
Sign Up For Free to View
Dolly Parton and Jimmy Fallon's Christmas Song Is as Amazing as You Think
Let the festivities commence!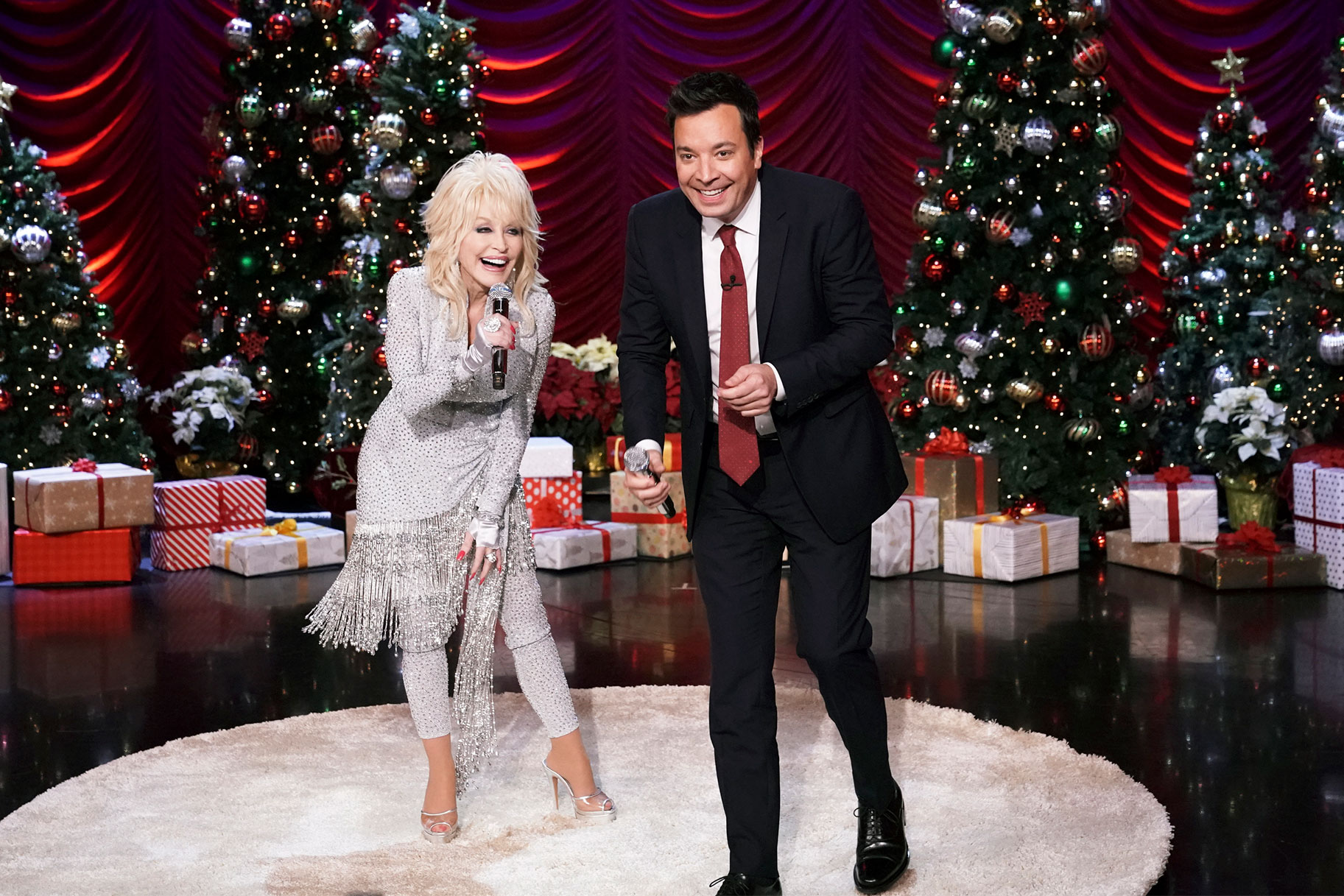 The always-hilarious Jimmy Fallon and country icon Dolly Parton collaborated for a super clever and adorable original Christmas song.
"Almost Too Early for Christmas" was released November 4, and it begs the age-old question: When is the right official time to get in the holiday spirit? The accompanying lyric video showed cartoon versions of Fallon and Parton prancing around in the not-yet-snowy weather.
"It's almost too early for Christmas, too soon to be singing this song, there's still Halloween decorations, and haters will say that it's wrong," the two sing each line to each other back and forth in the video as their characters play with Halloween directions, conflicted about what to do with them.
"Let's turn on the lights for Mariah, tell Rudolph to shine up his nose, it's almost too early for Christmas, but why don't we see how it goes?" they continue with Parton hitting an extended belted note, clearly unashamed to celebrate the holidays in the best way.
Related: Kelly Clarkson's Cover of 'I Will Always Love You' Made Dolly Parton Cry
"Even in the autumn weather, we'll be wearing ugly sweaters, so string up the lights, this time of night, we're having the time of lives," they sing during the second verse. Their characters then hilariously attempt to make snow angels and snowmen and ice skate in the fallen leaves, then deliver Christmas carols to someone still in his Halloween costume.
To celebrate the (almost) holiday season with Jimmy Fallon, watch The Tonight Show Starring Jimmy Fallon on NBC weeknights at 11:35/10:35c and next day on Peacock.