NBC Insider Exclusive
Create a free profile to get unlimited access to exclusive show news, updates, and more!
Sign Up For Free to View
Darci Lynne Sings a Breathtaking Cover of Lady Gaga's Ballad from A Star is Born
The America's Got Talent Season 12 Winner said the ballad makes her cry.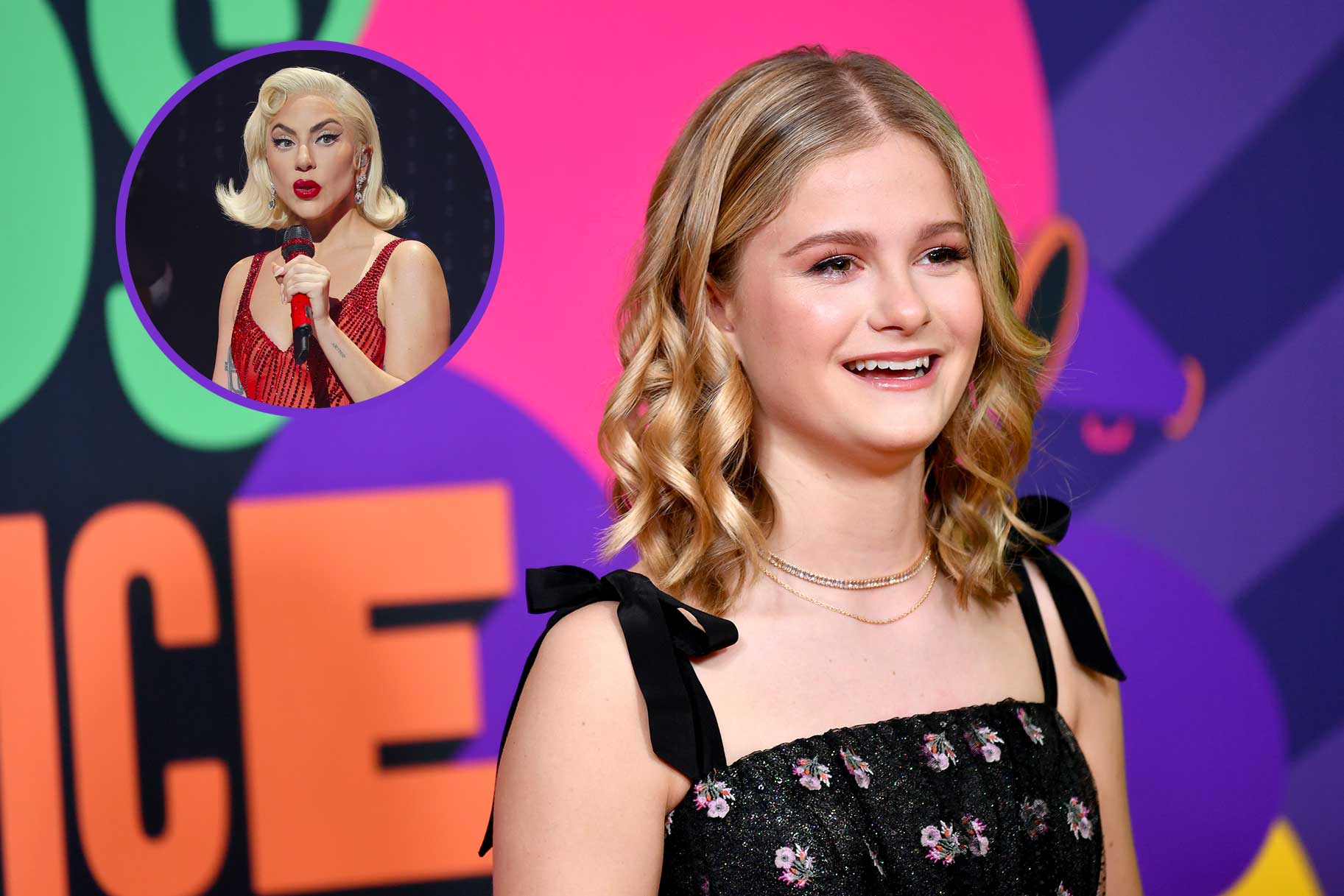 America's Got Talent Season 12 winner Darci Lynne continues to impress.
On September 5, Lynne posted a gorgeous cover of "I'll Never Love Again" from the romantic drama A Star is Born. During her rendition, she gently played the piano chords and sang the high notes with some perfectly controlled riffs. 
According, to Lynne, it is one the of the few songs that makes her cry, and we can understand why. 
RELATED: Darci Lynne's Cover of Billie Eilish's Barbie Song Will Have You Reaching for Tissues
What to about "I'll Never Love Again" from A Star is Born
The song was sung by Lady Gaga in the final scene of the 2018 film where her character Ally is morning the loss of her husband in front of an audience. It was praised by music critics, with Billboard naming it the best moment in the movie. "Not only are the lyrics devastatingly beautiful, but Gaga/Ally showcases her full, skyscraper-high range," the outlet wrote. It also won a Grammy Award for Best Song Written for Visual Media. 
RELATED: What Is AGT Winner Darci Lynne Doing Now? All About Her Recent Musical Success
The lyrics to "I'll Never Love Again" from A Star is Born
Wish I could, I could've said goodbye
I would've said what I wanted to
Maybe even cried for you
If I knew it would be the last time
I would've broke my heart in two
Tryna save a part of you
Don't wanna feel another touch
Don't wanna start another fire
Don't wanna know another kiss
No other name fallin' off my lips
Don't wanna give my heart away
To another stranger
Or let another day begin
Won't even let the sunlight in
No, I'll never love again
I'll never love again, oh, oh, oh, oh
When we first met
I never thought that I would fall
I never thought that I'd find myself
Lying in your arms, mm, mm
And I wanna pretend that it's not true
Oh, baby, that you're gone
'Cause my world keeps turnin', and turnin', and turnin'
And I'm not movin' on
Don't wanna feel another touch
Don't wanna start another fire
Don't wanna know another kiss
No other name fallin' off my lips
Don't wanna give my heart away
To another stranger
Or let another day begin
Won't even let the sunlight in
No, I'll never love
I don't wanna know this feelin'
Unless it's you and me
I don't wanna waste a moment, ooh
And I don't wanna give somebody else the better part of me
I would rather wait for you, ooh
Don't wanna feel another touch
Don't wanna start another fire
Don't wanna know another kiss
Baby, unless they are your lips
Don't wanna give my heart away
To another stranger
Don't let another day begin
Won't let the sunlight in
Oh, I'll never love again
Never love again
Never love again
Oh, I'll never love again