NBC Insider Exclusive
Create a free profile to get unlimited access to exclusive show news, updates, and more!
Sign Up For Free to View
Check Out Black Star's Unforgettable Performances From Their SNL Debut
You don't want to miss it!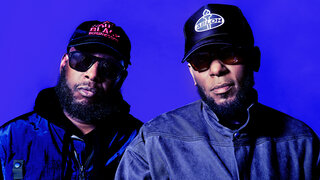 Black Star performed on the November 12, 2022 episode of Saturday Night Live, and it was nothing short of breathtaking. Featured alongside three-time SNL Host Dave Chappelle, the hip-hop duo consisting of Mos Def and Talib Kweli performed two songs from their sophomore album, No Fear of Time. Black Star has yet to release a new album since 1998, so their performance of "So be it" and "The main thing is to keep the main thing the main thing" was a highly-anticipated return to the stage. 
Black Star shined in their SNL performance, embracing their classic hip-hop roots to give an all-around rousing show. Check out Black Star's SNL debut, below.
"So be it" (Watch above)
Black Star is no stranger to hard-hitting lyricism, giving Studio 8H a captivating performance of their song "So be it" with some help from the DJ Madlib, projecting the lyrics behind the duo for the audience to see. "The song is a lyrical exercise, bars on bars, but we are not rhyming for the sake of riddling, as the great Chuck D might say," Kweli told Consequence ahead of his SNL appearance. "This song is a call to action. It's a prayer. It's a manifesto."
"The main thing is to keep the main thing the main thing"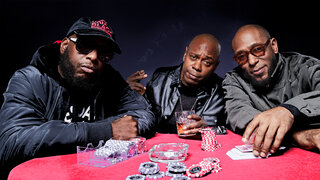 Mos Def kicked off "The main thing is to keep the main thing the main thing" by tossing red rose petals on the ground before the duo burst forth with a thoughtful and unforgettable performance. "I can't recall seeing a more hip-hop, a more independent group than Black Star, to ever do SNL," Kweli revealed to Consequence. "So I'm definitely excited to represent for the culture." Black Star didn't leave any room for disappointment during their exciting SNL debut, with these two performances just a taste of what their long-awaited sophomore album has to offer. 
Can't get enough Saturday Night Live? NBC.com has so many classic moments ready to watch whenever you want. Here's how:
How can I watch classic Saturday Night Live sketches?
NBC.com is a great place to start. See below: